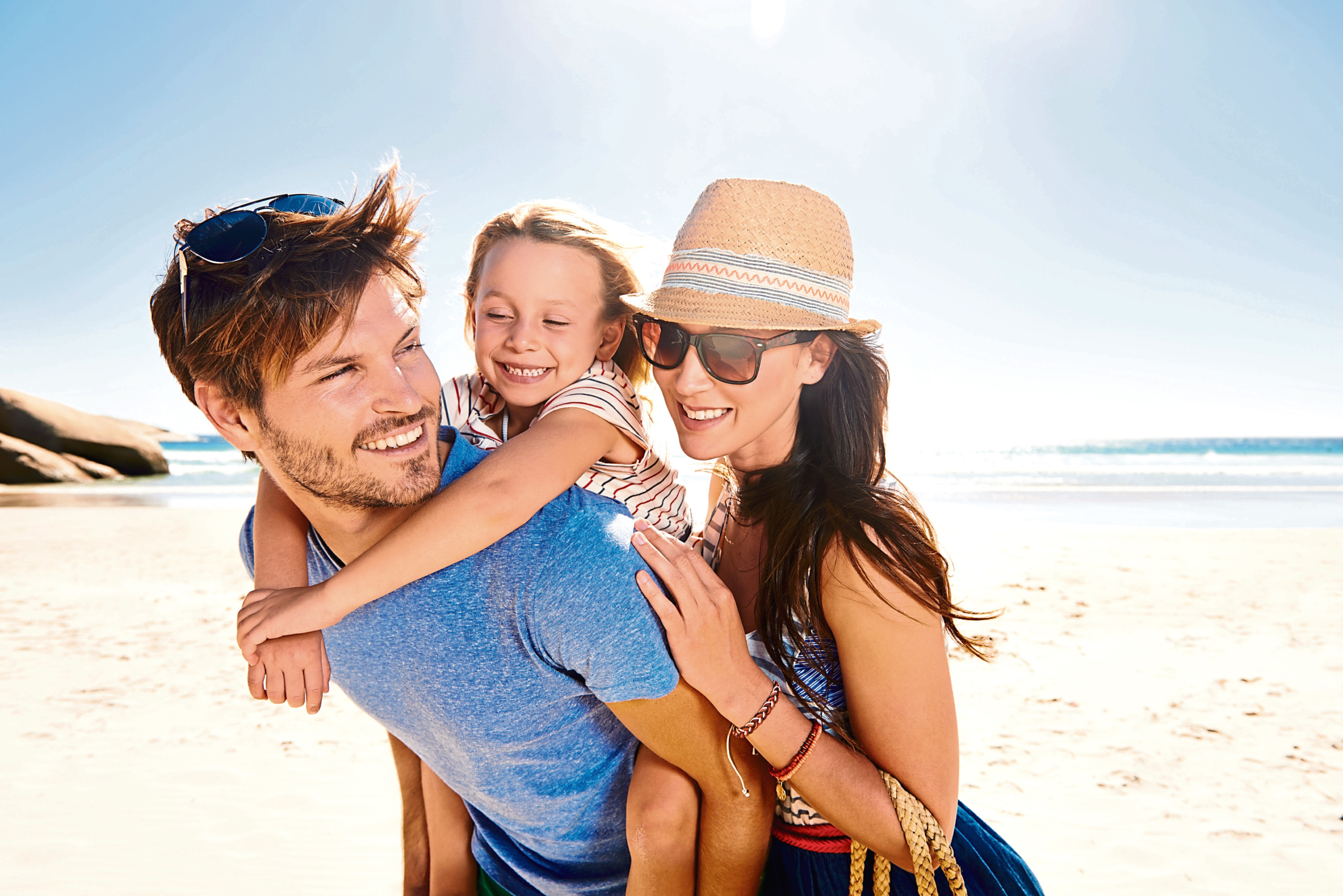 PLANNING to head overseas this summer for a well-earned break?
Despite our best intentions, many of us end up spending far more on holiday than we meant to.
A Post Office Travel Money survey found that more than two-thirds of people end up busting their holiday budget – typically to the tune of nearly £100 per person.
So, how do you get your getaway spending on track?
Pick somewhere prices stay low.
The Post Office's holiday costs barometer suggests Bulgaria's Black Sea resorts are a particularly good bet.
Portugal also offers excellent value, although prices in the Algarve have been on the rise, compared with last year.
Andrew Brown, of Post Office Travel Money, said: "If you are planning to holiday in Europe and haven't already booked, make sure you do some homework and check prices for meals, drinks and other tourist staples.
"To get a true picture of what your trip will cost, it is important to add resort costs to the package price as our research shows you can save hundreds of pounds by picking a destination where the cost of living is cheaper.
"Even if the package price is low, high resort costs can bust the budget."
Sterling may still be weaker against the Euro than in recent years but there are destinations where the pound will still pack a punch.
Turkey is a good example, while the Dominican Republic is a good bet as its peso has dropped more than 11% against sterling since this time a year ago, according to the Post Office.
Also, take note of what other holidaymakers think. Destinations which have been tried and tested by others are a great way of finding value. The Post Office found that 57% of people had been to Spain on holiday, and nine in 10 of them said it offered great value for money.
Further afield, Thailand and the United States received the thumbs up from holidaymakers, with 80% of past visitors satisfied they received value for money in those countries.
Also, weigh up "all-inclusive" packages carefully. Some holidaymakers end up being shocked by the extra costs they face.
Be realistic about your costs, to avoid your budget spiralling out of control and potentially incurring extra fees to pay by plastic or to withdraw cash from an ATM.
One solution could be to load money on to a pre-paid multi-currency card, which you could use for another trip elsewhere if you still have money left over after your holiday ends.
If you do use plastic abroad, be wary about agreeing to pay in sterling when in shops or restaurants – as this could end up costing you more than if you paid in the holiday currency.
Andrew said: "Our research found that only two in five families took enough cash with them and didn't have to change more money abroad."
Meanwhile, try to resist pester power. Parents told the Post Office survey that they spend an average of £170 on kids' beach items. So set the kids an up-front budget and let them decide how to spend it.