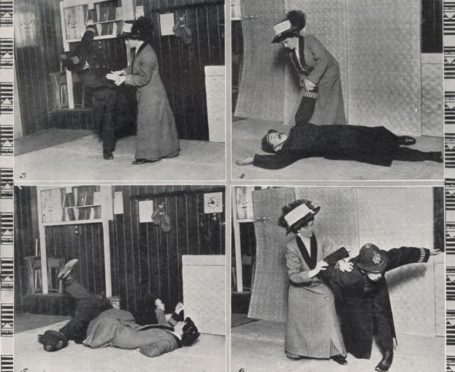 They were beaten, groped, force-fed, sexually assaulted and in some cases, murdered in their quest for equality.
For the suffragettes of Edwardian Scotland, self-defence became not just a hobby, but a necessity.
Fuelled by the increasing violence towards women fighting to gain the vote, fair wages, representation in parliament, and rights to their children and property, the suffragette and suffragist movement reacted by learning one of the most ancient acts of self-defence in the world – the Japanese martial art of Jiu-jitsu.
Taught to hundreds of women by Edith Garrud, (1872 – 1971) the first female martial arts instructor in the West, the martial art had been introduced to the movement in 1899 by Edward Barton Wright, who had travelled extensively in Japan.
Jiu-jitsu parties became a common occurrence, where women and their friends would undergo instruction.
Described as the underdog's martial arts form, Jiu-jitsu relies fully on understanding how to use the opponents weight to your advantage – perfect for women at the time with much heavier and stronger attackers.
"Jiu-jistu literally means 'the soft art'," explained Garrud at the time, who was herself only 4ft. 11 inches (not much of a match for the Metropolitan Police who were required to be 5ft 10 at the time). But her secret weapon was "… the balance of art and leverage, as easy as A, B, C, and as easily learnt as a child learns to walk."
This little-known aspect of suffrage is just one of the histories being explored in a new exhibition starting at Victoria House in Glasgow next week, organised by Govanhill Baths.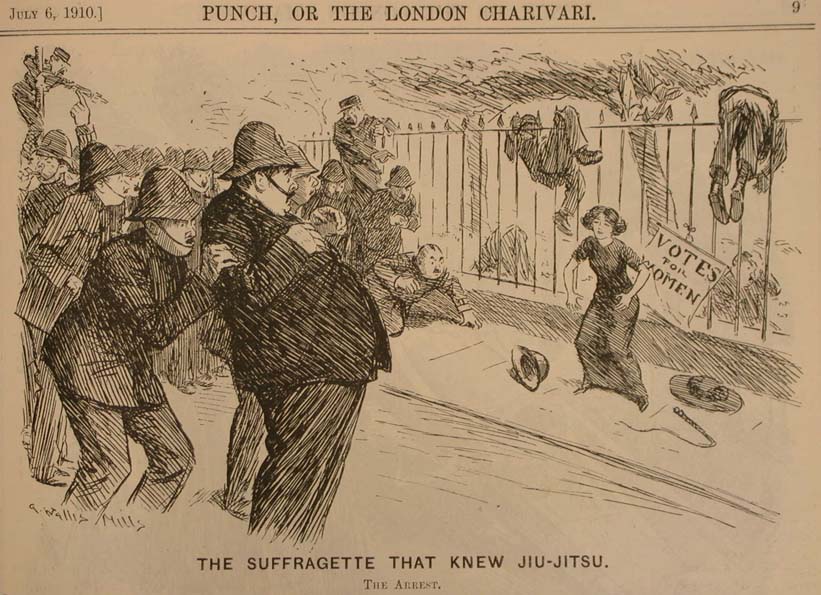 "More research still needs to be done, but we think there may have been an official Jiu-jitsu training room for suffragists and suffragettes alike on Sauchiehall Street, just up from the Women's Social and Political Union (WPSU) offices," said archivist at Govanhill Baths Community Trust, Paula Larkin.
"There was a lot of opposition to the suffrage movement, especially during WWI – men thought women were incapable of making political decisions," she continued.
"Glasgow was the second city of the empire, but there was still extreme poverty.
"As such, women, especially those paying taxes, argued that if they payed tax then they should have a say in how the country is run."
But the patriarchal institution was hard to break, and increasingly, normal men, as well as police, were using violence and physical abuse to control women, both while in incarceration for breaking the law and at public rallies on the streets.
Glaswegian suffragette, Jessie Stephen (1893-1979) is just one of the female activists at the time who described police and public brutality towards women. Her portrait, by artist, Ann Vance, can be seen in the Govanhill Baths exhibition.
"Jessie Stephen was a formidable activist from an early age," said Clare Thompson, a member of a group of artists and researchers who contributed to the exhibition. "She was selling the newspaper, Labour Women outside the St Andrew's Hall in Glasgow at the age of 12.
"At 16, she was chair of her local Independent Labour Party Branch in Maryhill. As a domestic servant, she was inconspicuous as she dropped acid in the post boxes of Glasgow, as part of a WSPU action."
But her actions were not without cause. Jessie wrote in her autobiography of one particularly rowdy meeting addressed by suffragette leader Emmeline Pankhurst which was violently broken up by the police:
"The police were absolute bullies in those days… we were having the clothes torn off our backs, the hair torn out of our heads before we'd even been violent.
"Some of the ordinary men were even worse than police. They threatened to throw me in the river once and I said, 'Well if you throw me in I'll take you with me.'
"And that was trying to be brave, but, you know, you were scared to death."
As such, self-defence methods like Jiu-jitsu became a lifeline for women trying to combat their attackers, especially as the years went on and confrontations between police and suffragettes became increasingly intense.
Factions were needed to protect pivotal suffragettes like Emmeline Pankhurst, and so Edith Garrud formed a group of protectors who became known as The Bodyguards.
The Bodyguards were skilled in Jiu-jitsu, as well as other methods of defence. Many had clubs and weapons hidden in their clothes.
Naturally, the press loved it, and dubbed the The Bodyguards the 'Amazons,' drawing caricatures in articles of the formidable group of women at work. Health and Strength magazine printed a satirical article called "Jiu-jitsuffragettes" and Punch magazine showed a cartoon of Garrud standing alone against several cowering policemen, entitled "The suffragette that knew jiu-jitsu". As such, the term "suffrajitsu" soon came into common use.
But the 25-30 suffragettes comprising The Bodyguards were unaffected by the mocking nature of their public profile and were integral in one famous and violent Scottish confrontation known as the 'battle of Glasgow' in 1914.
Police were surrounding a public meeting at St Andrew's Hall, where crowds of women, suffragettes and suffragists were awaiting the rumoured arrival of Emmeline Pankhurst.
The police's goal was to arrest Pankhurst. They managed after a failed attempt later that day – after first being duped by a dummy – but it was not without a respectable fight on the side of the suffragettes.
"They had barbed wire hidden in flowers," said Larkin. "So the police became caught on them as they tried to attack."
The martial arts training had also taught the women just as much about the art of confrontation as it had enemy manipulation, and the difficulty the police faced in catching Pankhurst in Glasgow shows just how effective these teachings had become.
In the 2015 film, Suffragette, Helena Bonham Carter modelled her performance on Garrud and requested the character's name be changed from Caroline to Edith in her honour. The film also includes a brief scene in which Bonham Carter's character teaches self-defence to a group of radical suffragettes.
Today, Garrud is recognised with a posthumous plaque in Islington, dedicated to her unique work in battling for women's rights.
And her fighting legacy lives on through her family too.
Her granddaughter is a boxer.
---
Govanhill Suffrage Exhibition, Victoria House – organised by Govanhill Baths, Glasgow 9 – 30 March 2019 
Find out more here.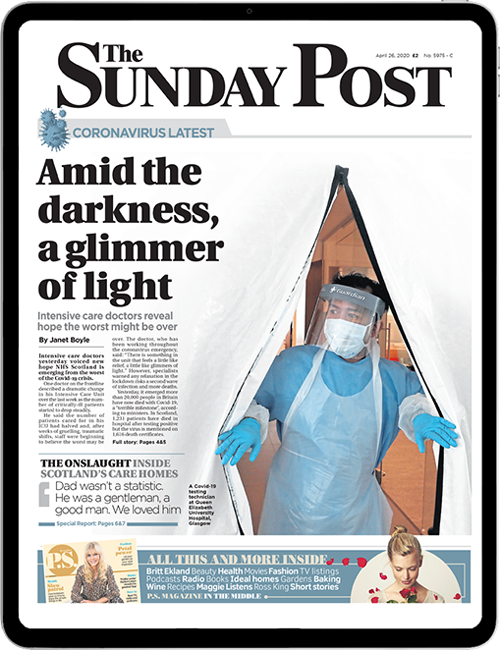 Enjoy the convenience of having The Sunday Post delivered as a digital ePaper straight to your smartphone, tablet or computer.
Subscribe for only £5.49 a month and enjoy all the benefits of the printed paper as a digital replica.
Subscribe