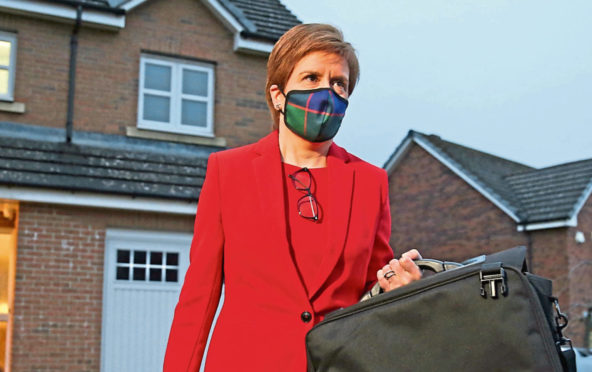 Alex Salmond warned Nicola Sturgeon about sexual harassment allegations against SNP MP Patrick Grady three years ago, it has emerged.
The former first minister told his successor about complaints against the party's chief whip at Westminster when they met at her home to discuss harassment allegations against him, according to senior sources.
Patrick Grady stepped aside as the SNP's chief whip at Westminster last week as the party launched an investigation into claims that he had sexually harassed a party worker in 2016. Letters sent to the then House of Common's Speaker John Bercow in December 2017 and early 2018, revealed for the first time last week, detailed concerns about the MP's behaviour at an SNP Christmas party in 2016.
The letters claimed Grady groped two male researchers at the party, but was being "protected" by the party. The party launched an investigation on Tuesday evening. The Post understands Alex Salmond raised Grady's behaviour at the First Minister's home on April 2, 2018. The summit at the First Minister's home in Glasgow was arranged to discuss complaints against Salmond.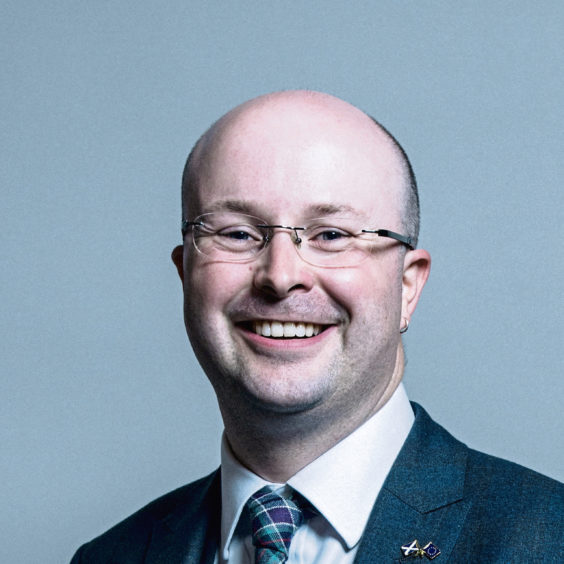 A senior and informed SNP source said: "During their meeting, Alex discussed with Nicola an ­allegation made against Patrick Grady. It did not seem to come as a surprise to her. The party was undoubtedly aware of these claims for some time so why was an investigation only launched years later?"
Last week an SNP staff worker claimed an MP, identified as Grady, inappropriately touched him in the Water Poet pub when he was 19. He said: "I was sitting on a couch speaking with colleagues and he perched himself on the side of the couch. At that point, he started putting his fingers down the back of my collar, touching me inappropriately there. He was also grabbing my hair."
It is understood the claim against Grady raised by Salmond with the First Minister in 2018 related to another alleged victim. Other allegations, said to be detailed in letters sent to Bercow, raised concerns about Grady's behaviour at a Christmas party in 2016 when he allegedly groped two researchers at the Phoenix Artist Club.
The meeting between Salmond and Sturgeon has featured in the inquiry into the Scottish government's botched investigation of sexual harassment allegations against the former first minister.
Sturgeon claimed she first learnt of harassment complaints against Salmond at their meeting at her home but later admitted to having "forgotten" a meeting four days earlier with Salmond's aide Geoff Aberdein, during which the investigation was discussed.
The SNP said: "No complaint had been received prior to this week. Now a formal complaint has been made this week, due process must take place and we will not be commenting further while an investigation is under way."
Salmond declined to comment.
---
Inquiry refuses to ask Salmond's lawyers for papers
Holyrood's harassment inquiry has refused to demand documents from Alex Salmond's lawyers which, he claims, prove a plot to put him in the dock.
Closing his evidence session to the committee investigating the Scottish government's unlawful handling of complaints against him, the former first minister suggested they could compel his lawyers to hand over the documents.
Salmond said the threat of prosecution by the Crown Office means he cannot share the material directly with the inquiry.
At the conclusion of his evidence to the committee last month, he said the parliament could use its powers under the Scotland Act to compel the production of the documents from his criminal trial.
He said that it could provide a solution to "obstruction" by the civil service and the Crown Office.
But in a letter to Salmond's solicitors sent on Friday, committee chair Linda Fabiani said section 162 of the Criminal Justice and Licensing (Scotland) Act 2010 was "unambiguous" that parliament should not use its section powers to ask someone to produce documents "in a way the parliament has agreed is unlawful".
A spokesman for Salmond described the decision as "inexplicable" and added: "Two weeks ago the committee was given a straight offer of important information that could be provided by Levy & McRae if they served a Section 24 order of the Scotland Act.
"A week ago it was reported a majority of the committee were going to do it. They've now written to say they're not, implying they have had some legal advice to that effect.
"It means the committee are not going to receive key information that would have assisted them."
Lib-Dem MSP and committee member Alex Cole-Hamilton said: "The committee explored Salmond's suggestion extensively and came to the view the provisions of the Criminal Justice and Licensing Act would make his disclosure of information to us illegal and that we could not in all conscience ask the parliament clerk to make an unlawful request."
He added: "It is frustrating that there may be evidence of use to our committee that we have yet to see.
"But we are still committed to finding routes where we can legally view that."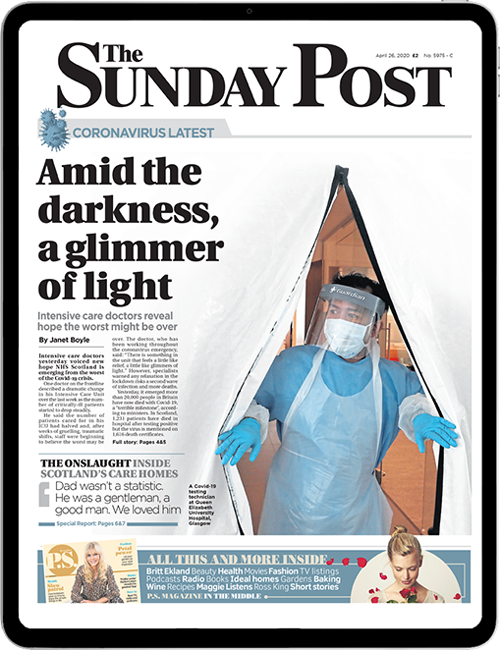 Enjoy the convenience of having The Sunday Post delivered as a digital ePaper straight to your smartphone, tablet or computer.
Subscribe for only £5.49 a month and enjoy all the benefits of the printed paper as a digital replica.
Subscribe