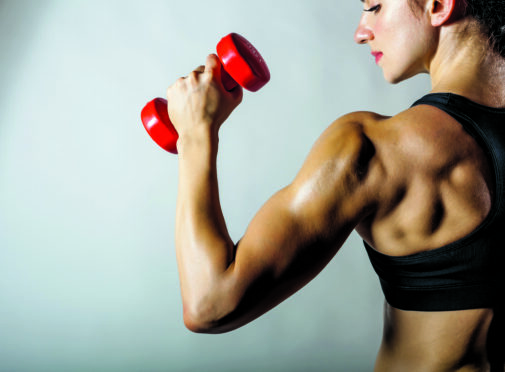 For a long time, it's been a sport associated solely with bodybuilders.
But weight training is fast becoming a growing trend for women as a means of keeping fit – and getting a great shape.
Priorities when it comes to physique have changed. Say goodbye to the skinny waif, women these days want muscle – and good health and fitness levels, too.
Even pop star turned fashion designer Victoria Beckham is getting in on the act, ditching her old cardio workouts routine for squats and a new love of lifting weights as much as six times a week.
Fitness trainer Kellie Crosbie, formerly of Nuffield Health who now trains private clients, says weightlifting is now a popular choice for women.
"Weight/strength training for women is hugely beneficial," she said. "We all need to be strong for daily tasks. Things like carrying shopping, running for a bus, lifting your child.
"We start to lose muscle mass as early as our late 20s, so it's important to start strength training as soon as you are able.
"If, however, your late 20s are now behind you, worry not. The rewards are endless, no matter how old you are, and it's never too late to start."
She added: "Strength training, like resistance training, uses opposing force to build strength, increase muscle mass. Strength training is a method of training that helps increase muscular strength and build muscle mass.
"Strength training traditionally relies on isolating muscles one at a time to take them to fatigue."
Crosbie says a popular misconception is that if you lift heavy weights, you become heavy, muscular and 'bulky'.
But she says weight training doesn't do that on its own.
"Your size and shape are dependent on nutrition and genetics," Crosbie explained.
"To achieve a large muscular frame does not come easy and requires a particular way of eating."
While it is good for us, Crosbie says it can be daunting at first.
"Strength training/weight training/resistance training in the form of body weight, free weights, fixed weights can be overwhelming. Weight training on a gym floor can be daunting.
"You really need to focus on the reason for doing it and understand the benefits."
For beginners, strength training focuses on compound exercises. These movements recruit multiple muscle groups until you've built enough strength to isolate and work muscles to fatigue.
"Women tend to have less muscle mass than men due to lower testosterone levels," Crosbie said. "So you're not going to swing a kettlebell and develop gains seen on a professional weight lifter. It takes time,and effort to put on that level of muscle mass.
"It can lower cholesterol, help improve posture and keep your metabolism ticking over as muscle tissue is more metabolically active than fatty tissue.
"This means your body will burn more energy at rest the more muscle you have. Strength training can get your heart pumping when you start lifting heavy. But you'll find rest periods actually help you to feel less stress."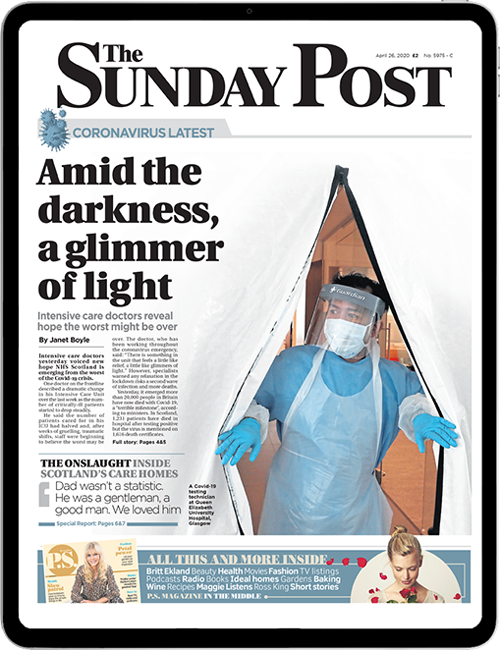 Enjoy the convenience of having The Sunday Post delivered as a digital ePaper straight to your smartphone, tablet or computer.
Subscribe for only £5.49 a month and enjoy all the benefits of the printed paper as a digital replica.
Subscribe