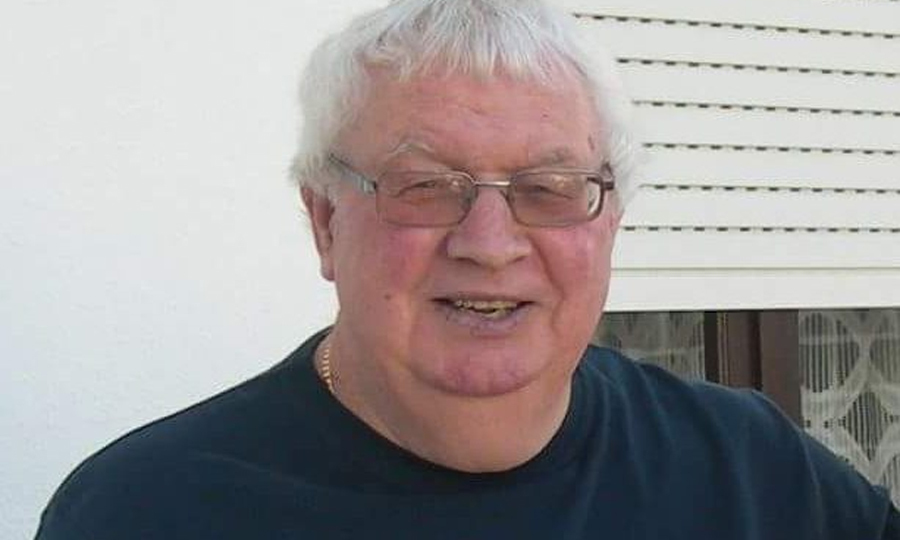 A TRIP to book a dream cruise turned into a nightmare when a retired builder was refused permission to go to a travel agent's toilet.
Stroke victim Allie Grant, who is 76 and needs to walk with the aid of a stick, had gone into the Elgin premises of international holiday shop Tui to buy a cruise around the Greek Islands.
But now he is in the high dependency unit of his local hospital and may have to undergo major surgery on multiple fractures.
Allie, who ran a successful construction company in the Moray city, was with his 73-year-old wife Anne and had gone to the bank on Monday to withdraw cash to pay a substantial deposit on a cruise.
But while he was intending to pay thousands of pounds on the vacation, he needed to spend a penny and asked the Tui staff if he could use their toilet.
His request was refused for security reasons. The staff also told him there were confidential customer files stored in the back office where the WC was located and he couldn't go in there.
His daughter Julie explained what happened next.
She said: "He was told to walk 400 yards up the road to the shopping centre to use the public toilets.
"So Dad, who didn't want to make a fuss, went there and when he left the toilet, he took the escalator to the ground floor. But he fell and tumbled down the stair.
"We now know he has broken pelvis, a broken ball joint at top of his femur, a broken knee and a broken vertebrae.
"My family are extremely distraught that these serious injuries could have been avoided by simply letting a old man use the toilet.
"He may have to have a major operation and months of recovery.
"We have been in touch with Tui and as yet we have not received a reply, far less an apology."
A Tui spokeswoman said: "We're very sorry to hear of Mr Grant's accident which occurred after he left our store.
"Unfortunately we do not have customer toilets in our Elgin store and for security reasons we're unable to allow customers access to staff-only areas of the shop."