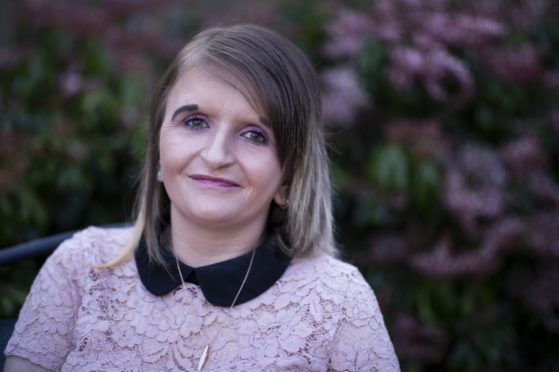 Scotland could be ­heading for a stroke crisis without urgent action, a leading ­support charity fears.
Research suggests 128,000 people in Scotland currently live with the after-effects of strokes but that could rise by 59% in over-45s to almost 175,000 by 2035 as the treatment and related costs reach £4.57 billion.
In the run-up to the Scottish parliamentary election in May, the Stroke Association is urging the next Scottish Government to establish a new, progressive service for stroke patients, in which every­one receives timely access to specialist treatment and rehabilitation support.
The charity's public affairs officer, Colin Oliver, said: "The fallout from Covid-19 is going to pose challenges for everyone in health and social care.
"Our Recoveries At Risk report highlighted the real-life impact of the pandemic on people recovering from a stroke. Emerging evidence of links between Covid-19 and stroke means that now, more than ever, a renewed national focus on stroke is needed in Scotland."
Strokes, which kill 4,000 people in Scotland every year, happen when the blood supply to part of the brain is cut off. The impact of the stroke depends on which part of the brain is affected.
Statistics show that almost two-thirds of survivors leave hospital with a disability. As well as a range of physical ­disabilities, stroke commonly affects speech and communication, thinking processes and vision. A third of survivors experience depression.
When a stroke happens, the absolute priority for the patient is timely access to stroke expertise. There is ­unequivocal evidence that high-quality acute services reduce deaths and disability.
The Stroke Association in Scotland's manifesto highlights the impact of strokes and how to build on the current work to improve services. It says strokes must be treated as a priority but Covid has greatly impacted on patient care in the last year.
The charity's latest report, published in September, suggests the pandemic has affected every aspect of stroke treatment, from delays calling 999, to hospital care and discharge.
Covid has also affected access to rehabilitation and support, resulting in significant challenges for stroke survivors trying to rebuild their lives, according to the report.
Respondents said they felt anxious and concerned about the future, while carers have felt the pressures of lockdown.
Further research suggests the coronavirus could put people at greater risk of having a stroke, due to an increased risk of blood clots brought by the illness.
Oliver added: "We look ­forward to seeing the draft model for improved Scottish stroke services in the next few months.
"Whatever the outcome of May's election, we look forward to working with the government to see improvements delivered from hospital care through to rehabilitation and community support.
"The implementation of a new, improved stroke service across the entire pathway from prevention to hospital treatment, rehabilitation and support, in tandem with forthcoming changes nationally to delivery of social care presents an opportunity for the next government to make a profound difference to the lives of thousands of Scots families."
---
The whole of my left side was paralysed. I was terrified
Louise Copland had a stroke when she was just 31 – and found the recovery challenging.
Now, six years on, she is backing the Stroke Association's manifesto in the hope she can help change the experience for others.
Six years ago, Louise's partner noticed her speech was slurred. She was taken to hospital where doctors revealed she was suffering a mini stroke.
"It was a massive haemorrhagic stroke. The whole of my left side was paralysed. I couldn't walk or feel my left side. I couldn't speak properly or swallow easily. I was terrified, I had no idea what was going on."
Louise's stroke had been caused by an aneurysm in the brain, which burst. It was found during a routine epilepsy scan, but doctors thought it was outside the brain rather than inside.
After an operation to drain the blood and fit a coil and stent, Louise was discharged from hospital – and it was then she realised the hardest part was yet to come.
Social care, such as help to wash and dress, and even getting a wheelchair, were only available privately.
"I didn't fit the typical age bracket for a stroke, so I couldn't tick this box and didn't fit into that category.
"The first few months were tough. I felt anxious and isolated. There was no one to talk to who would understand what I was going through."
With intense physio, Louise, from Renfrew, has made good progress but now walks with a stick, has no sensation down her left side and cannot see out of the corner of her left eye.
"More people need to know the devastating impact of stroke – the fact that it can change people's lives in an instant like it did mine.
"Lives after stroke can be rebuilt again. But it takes specialist help and support and a ton of courage. I was lucky to have my friends and family, the NHS and the support of a charity behind me.
"We must continue to make stroke a priority in Scotland so that more lives can be saved and rebuilt again."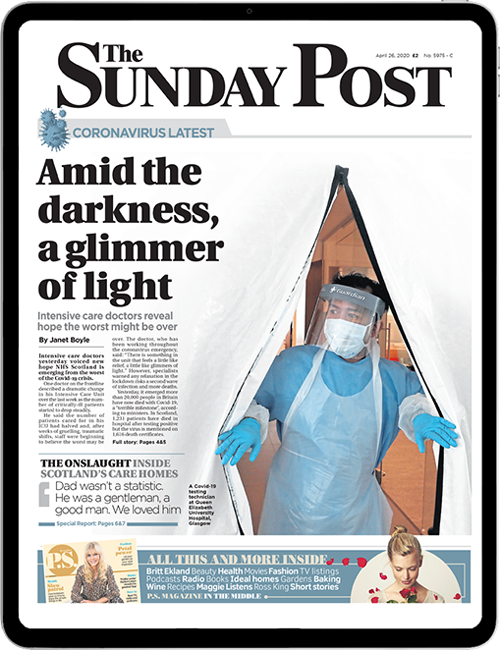 Enjoy the convenience of having The Sunday Post delivered as a digital ePaper straight to your smartphone, tablet or computer.
Subscribe for only £5.49 a month and enjoy all the benefits of the printed paper as a digital replica.
Subscribe