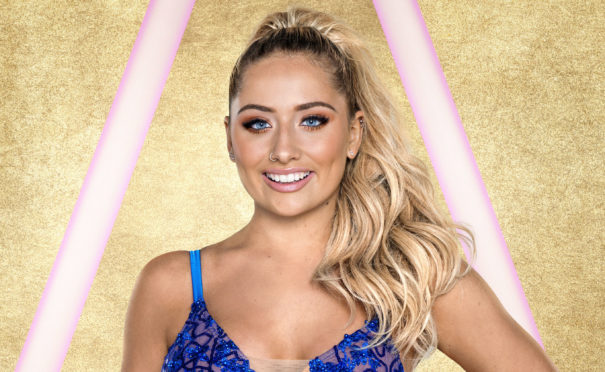 Strictly's youngest celebrity has hailed the oldest after forging a special bond.
Saffron Barker, 20, loves being on the show with presenter Anneka Rice, who is 40 years older, and says her enthusiasm is infectious.
She said: "I've become close to loads of the other contestants, particularly with Anneka, Karim and Chris – we're all really close.
"In certain ways Anneka is almost the mother of the group. I don't think people would expect me and Anneka to be so close because of our age differences, but actually we get on so well. It's really nice because that wouldn't have happened without the show."
Saffron's professional partner, AJ Pritchard, added: "Both Anneka and Saffron just love Strictly so much – when they do their routines they are just so excitable and happy to be there.
"I think that's why they've connected so much. They're both always smiling from ear to ear."
With voting now open to the public, tonight's results show will see the first couple eliminated from the dancefloor, shattering their dreams of lifting the Glitterball Trophy.
And, ahead of last night's performance, when she showed off her cha-cha-cha moves to One Touch by Jess Glynne and Jax Jones, YouTube star Saffron admitted rehearsals had been tough due to suffering from a nasty cold, as well as aching, cut and bruised feet.
She said: "When I was travelling home after the show last Saturday, I thought I had lost my voice because I was screaming with excitement so much, but it turned out I was actually just really ill.
"It was almost like the flu, and I was coughing and sneezing every second. Rehearsals have been tough but I've been getting through it – if I wasn't dancing I would be lying in bed probably crying right now.
"AJ has been very patient.
"The cha-cha-cha was the dance that terrifies me as it didn't come naturally for me whatsoever. So, I already needed to put more time into the dance.
"I'm definitely aching in parts I've never ached in before, and my feet are ruined.
"They have cuts absolutely everywhere – I actually had to have a foot doctor come down to sort them out because they were so bad."
She added: "It will be sad to see anyone go tonight and, of course, I don't want to go home – I never want this to end."
---
Strictly continues tonight, BBC One, 7.15pm