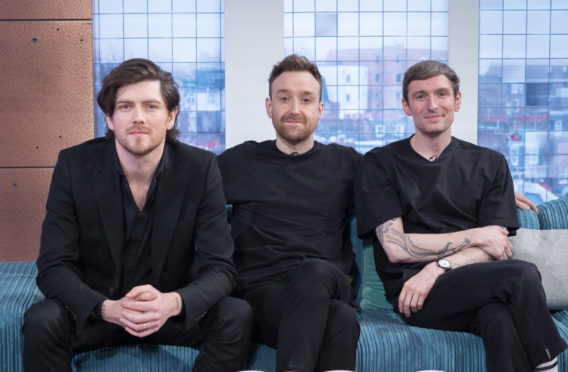 Twin Atlantic and Wet Wet Wet are among an exciting mix of Scotland's biggest bands, singers and DJs joining together for an "epic" 10-hour charity livestream.
Stream4Scotland will see 40 artists raise funds for Nordoff Robbins and ViseUP through performances, chats and question and answer sessions.
Hosted by radio legend Garry Spence, the stream will take place on Saturday 30th May, starting at 3pm and running for a whopping 10 hours into the wee hour of 1am.
Set to be a night to remember, the stream, as well as featuring huge Scottish names like the Fratellis, Wet Wet Wet and The Snuts, includes the country's best up-and-coming stars like Dundee's Be Charlotte.
From 3pm–6pm, the livestream will feature a whole host of breakthrough artists from Aaron Smith to Honeyblood.
Then, from 6-9pm, Garry Spence will host performances, Q&As and chats with huge stars including Twin Atlantic. There will also be an in-depth chat with Dougie MacLean about writing the legendary 'Caledonia.'
The livestream will then provide the perfect Saturday night entertainment for a lockdown weekend, with infamous Glasgow clubs, Sub Club and SWG3's, night-time takeover featuring the country's hottest DJs.
The Scottish musicians aim to raise much-needed funds for music therapy charity Nordoff Robbins and Glasgow PPE charity ViseUp through hours of non-stop entertainment.
Nordoff Robbins, the largest independent music therapy charity in the UK, has unfortunately had to temporarily stop all face-to-face music therapy sessions to protect the health of those they work with during the coronavirus crisis.
However, they have developed other forms of therapy through the likes of online music therapy delivery, virtual online choirs and creating digital resources for people to continue to make music together in their homes.
Sandra Schembri, CEO of music therapy charity Nordoff Robbins, said: "Nordoff Robbins Music Therapy has long benefitted from the support of the Scottish music industry through the annual Scottish Music Awards, so we're grateful they're continuing to support us during the lockdown.
"Music is so important to people right now and we hope Stream4Scotland will help in uniting people for a moment through the power of music, as now more than ever people need to feel a sense of community.
"Our thanks to all that log on and to some of Scotland's most exciting musical talent, for helping raise vital funds for us to continue to support some of the most vulnerable and isolated members of our communities through our music therapy."
ViseUp was set up in March 2020 in response to the urgent demand for PPE from key workers at the frontline of the COVID emergency.
Although protective equipment is starting to reach those at the epicentre of the crisis, there are still significant numbers of healthcare workers whose PPE needs are not yet being met.
As long as the crisis lasts, ViseUp will continue its fundraising efforts, channelling all funds towards materials, production and distribution of visors for NHS and healthcare workers across the country.
David Miller, Director of the Innovation School at Kelvinside who has spearheaded the ViseUp campaign, said: "Medical and care staff are heroes who still find themselves on the front-line of this crisis. While requests come in from across every healthcare sector in Scotland, we will continue doing what we can to help in these unbelievably challenging times."
Viewers can tune into the livestream on Saturday 30th May 3pm – 1am on WWW.STREAM4SCOTLAND.CO.UK or Gigs in Scotland Facebook.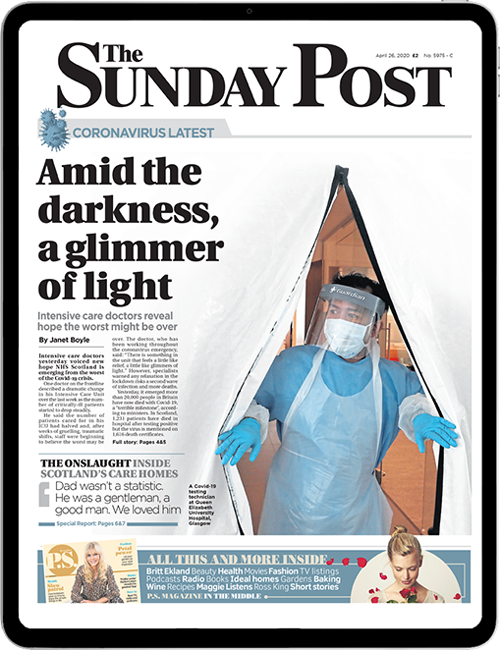 Enjoy the convenience of having The Sunday Post delivered as a digital ePaper straight to your smartphone, tablet or computer.
Subscribe for only £5.49 a month and enjoy all the benefits of the printed paper as a digital replica.
Subscribe