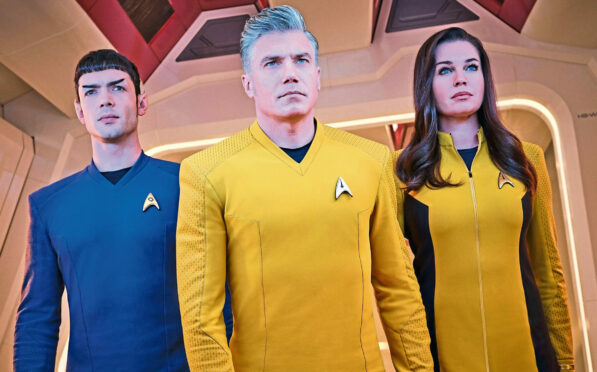 Behold: a new streaming service! It's about time, we've not had a new one in a few weeks.
The arrival of Paramount Plus adds a ninth mainstream competitor to Netflix. Remember when streaming telly was set to undercut Sky leaving us paying a fraction of the price?
Turns out it was a ruse.
Now we have to pay triple if we want to watch all the latest shows. Oh capitalism, you mischievous scamp.
To be fair, Sky Cinema subscribers will get it for free, but the rest of us are stuck paying £6.99 a month.
Luckily, among the shows immediately available is Star Trek: Strange New Worlds which is a return to form for a franchise which has been lurching from one identity crisis to the next for well over 20 years.
Expelling the empty bombast of JJ Abrams' movies and the recent omnishambles of Discovery, a show which requires a PhD in Star Trek lore, is a stripped-back prequel romp.
The captain is cool and handsome, Spock is a likeable stick-in-the-mud, and the guys wearing red shirts get vapourised before the opening credits. You know, all the good stuff.
It's suitably progressive, which has oddly earned it some criticism. Star Trek, a show which featured the first interracial and lesbian kisses on mainstream telly, too woke?
Get with TV's ultimate utopia. Resistance is futile.
Star Trek: Strange New Worlds, Paramount+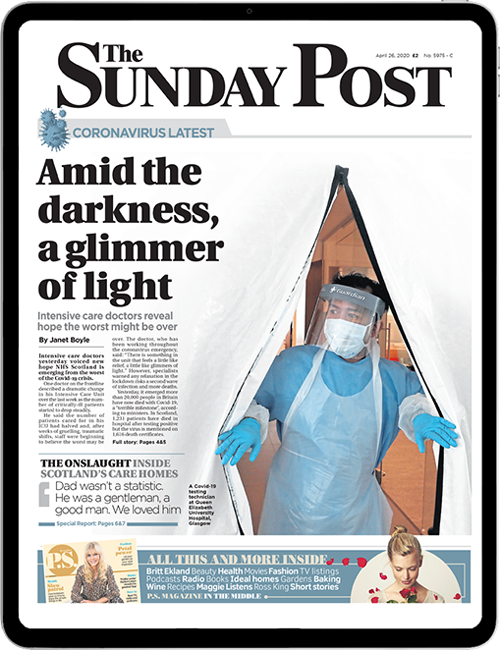 Enjoy the convenience of having The Sunday Post delivered as a digital ePaper straight to your smartphone, tablet or computer.
Subscribe for only £5.49 a month and enjoy all the benefits of the printed paper as a digital replica.
Subscribe