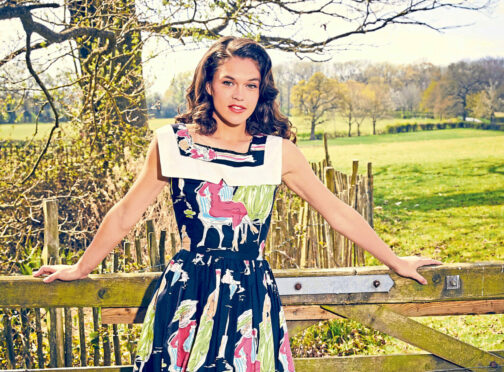 Those expecting a dose of laid-back bucolic charm with The Larkins might want to steel themselves.
The reboot of The Darling Buds Of May arrives tonight and there's not just jam tarts, jodhpurs and romantic kisses in the bluebells. There's genuine fisticuffs, too.
Bridgerton's Sabrina Bartlett plays Mariette, a role which Catherine Zeta-Jones inhabited so memorably in the original series.
Friction between the characters in the original books were of the decidedly gentle variety but a clash between Mariette and another woman – over a man, of course – seems more suited to a Jason Statham movie than a charming countryside drama.
"One of my favourite scenes to shoot for the Larkins has been the cat-fight I have with Pauline in the strawberry fields in episode four," laughed Bartlett.
"We'd just had some cake during our lunch break, had cups of tea and we're both going, 'Oh, you know, lets get a bit of energy up for this fight, yeah?'
"Cut to 10 minutes later, the whole thing was a blur, I don't really remember it, although I suddenly remembered feeling this pain in the top of my brow.
"And I realised that by the evening I had a black eye, which was absolutely amazing and one of the things that I'm most proud about in my acting career has been to achieve a black eye from a cat-fight.
"We had strawberries everywhere, hay, everybody was screaming, we didn't even hear the director say 'Cut!' because we were both so into it.
"But it was definitely one of my favourite scenes to date to shoot on anything ever, I loved it.
"We just had so much fun, we're using our elbows, using our hands, grabbing a hunk of hair, biting each other, it was brilliant.
"But we had such a good time, we were shooting in amazing weather amongst all the strawberries which was also just, it was pure joy and absolutely hilarious, we loved it."
Bartlett stars opposite Bradley Walsh and Joanna Scanlan as Ma and Pa Larkin in the Sunday night drama.
"I feel very lucky to be playing this character and to be in this amazing world that Simon Nye has created for us here at the farm," said Bartlett.
"And I think there's something so pure in the escapism and humour of the Larkins family.
"While there's so much wholesomeness and heart and humour, there's also some really beautiful themes such as the conflict of leaving home, falling in love for the first time and I think those are things that people will watch and relate to.
"And it will tickle them as well I think."
The Larkins, ITV1, tonight, 8pm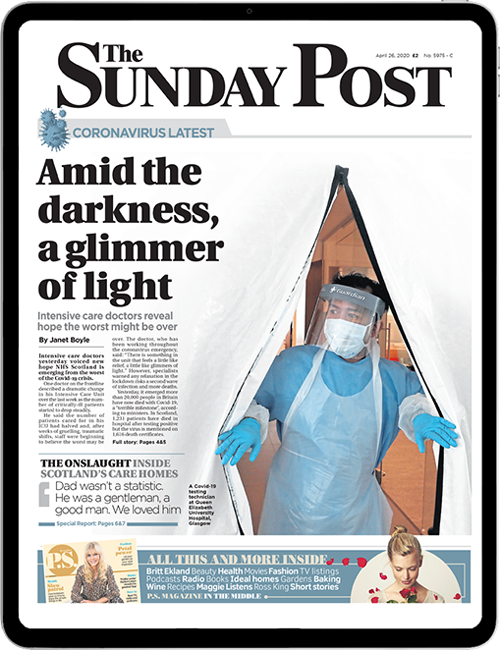 Enjoy the convenience of having The Sunday Post delivered as a digital ePaper straight to your smartphone, tablet or computer.
Subscribe for only £5.49 a month and enjoy all the benefits of the printed paper as a digital replica.
Subscribe