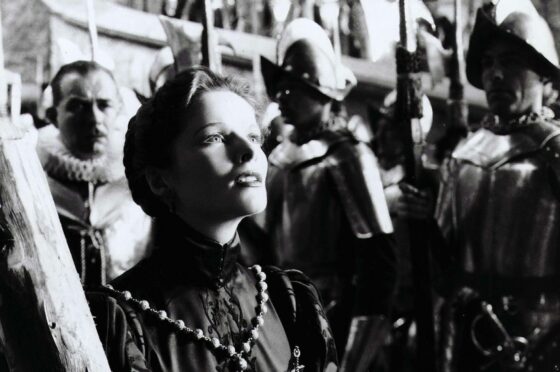 She had only a short life, marked by terrible betrayal and bloody murder, but the story of Mary, Queen of Scots still rings through the ages.
From history books to novels to the big-screen, our fascination with Mary continues with a new online course launched by Glasgow University aiming to bring fresh clarity and disentangle the threads of biography and myth that have wrapped around her in Scotland's history and culture.
The Life And Afterlife Of Mary, Queen of Scots not only details the turbulent biography of the 16th Century Scottish monarch, but also how she was perceived by others during her reign and after her death, up to the present day when she has become many things to many people: a victim, a failure, a martyr, an icon.
Dr Steven Reid, senior lecturer in Scottish History at Glasgow University and the leader of the course, believes the long-lasting interest can be attributed to Mary's enigmatic ambiguity. He said: "The bare facts of her life are straightforward: she moved to France, lost her husband, came back, married Lord Darnley, Lord Darnley was murdered, she married Bothwell, then she abdicated and died in English captivity. The facts are straightforward, but the interpretation is so fluid, and always has been.
"There has always been debates about historical figures, but to have two such competing narratives about the same person over the same events and without any real way to resolve them seems unique to Mary."
These competing perspectives either present Mary as a silly, man-obsessed immature woman supremely unfit to rule, or a tragic martyr who fell victim to the Machiavellian mechanisms of greedy nobles and a ruthless English queen. Despite the immense power she held through her Scottish queenship and her strong claim to the English throne, the narrative of her life was always spun to serve the interests of others from the very earliest moments of her life, to centuries after her death.
Misconceptions about Mary stem greatly from propaganda that was churned out during her lifetime. After the murder of her second husband, Lord Darnley, Mary was abducted by James Hepburn, 4th Earl of Bothwell, who forced her to his castle in Dunbar and raped her soon after. Despite it being accepted as a forceful assault at the time, even by Mary's enemies, there was no question of Mary not marrying Bothwell after the act.
Reid explained: "One thing we have to remember when assessing Mary is the gender standards of the 16th Century – her honour was paramount. Especially if she is pregnant, and it turns out that she is, she has no choice but to marry him. She cannot be a queen having illegitimate children, it's just absolutely inconceivable. We're in a context here where if a rape occurs and pregnancy happens, there is a belief that it must have been willing sex.
"Even if that didn't happen, the local kirk session would punish the person who was raped just as much as the rapist. If they are both unmarried, the church would have suggested marriage because that would be the right thing to do in God's eyes. In a woman's case, she would also now seem less desirable to other suitors. So all these ideas of gender and patriarchy are really governing Mary's thinking. Once it happens, she has very few options."
Her marriage to Bothwell further incensed her enemies and emboldened them to move against her, because Bothwell was a main suspect in the murder of her previous husband, Lord Darnley. To justify their imprisonment of her, the Scottish government of the time started to create propaganda depicting Mary as a mermaid, which was a symbol of a sex worker or a promiscuous woman in the 16th Century. Reid said: "The government who were in control put out a whole range of propaganda depicting Mary as an adulterer and a whore, and of the baby James VI as an infant who has lost his father and deserves vengeance.
"Negative depictions of Mary did not stop once she abdicated and was imprisoned in England. When Mary is executed in February 1587, you have the English trying to downplay her saintliness by putting out an account of her execution that makes her look ridiculous. They say that her head gibbers for a few seconds after it is cut off, that she is wearing a wig and that her head falls out, and that she smuggled in her dog under her petticoats and then it rolled about in her blood.
"Then you have the Catholics of Europe pushing the idea that Mary is a tragic Catholic martyr who has been killed by the butcher Elizabeth. So in a two-decade period, between 1567 and 1587, you have all the makings of a legend with two sides that are completely opposed, and a whole range of interpretations that cleave to one side or the other. It has been that way ever since."
Mary is often unfavourably compared to her cousin Queen Elizabeth, who is often viewed as the success to her failure but historian and television presenter Kate Williams, who wrote Rival Queens: The Betrayal Of Mary, Queen of Scots, a book that offers a provocative new perspective on Mary, her reign, and her relationship with Elizabeth, said that she finds it difficult to believe that anyone could have done any better in Mary's shoes.
She explained: "Mary does pretty much everything that Elizabeth is praised for. She listens to her ministers and has a council of religious toleration, she does all those things. There are two problems that she had that Elizabeth did not, she got married, and many of Mary's problems came from her marriages, and she also had her illegitimate half-brother James Stewart, who was always jockeying for power and undermining her. I have a personal theory that if she had agreed to be his puppet queen, which is what he wanted, she would have lived for longer."
Williams continued: "It is almost impossible to win as a female monarch. Elizabeth just about manages it by not getting married, but she is punished and condemned for not having children. In the Victorian era, she is not seen as a good role model for Victoria, and is seen as unfeminine for cutting off the head of her cousin and not having children. With Mary, I particularly wanted to say that she was not weak, and that she was not a failure, and that she was not led by her heart. She was intelligent, and up there with all the other queens, but that the cards were stacked against her from the beginning."
The Life And Afterlife Of Mary, Queen of Scots at futurelearn.com.
Rival Queens, The Betrayal Of Mary, Queen of Scots, is published by Cornerstone.
---
Best-selling author: She was only 23 and had gone through so much. It feels impertinent to imagine how she felt
It was as shocking as it was brutal, as sinister as it was intriguing, and the events at Holyroodhouse one Saturday night in early March 1566 were to stain Scotland's history books with blood.
The heavily pregnant 23-year-old Mary, Queen of Scots was held at gunpoint as her close friend and private secretary David Rizzio was pulled from her private rooms, screaming for her help.
He was then stabbed repeatedly by a group of nobles, including Mary's 20-year-old husband Lord Darnley, an alleged former lover of Rizzio's to boot.
Acclaimed author Denise Mina's novella Rizzio retells the murder in the present tense, dropping the readers directly into Mary's world of courtly intrigue and murder at breakneck speed. It opens at a nail-biting tennis match between lovers-turned-enemies Darnley and Rizzio, while power-hungry noblemen watch from the sidelines, ready to close in on them both.
"I wanted to focus in on a small story that was one part of a much bigger story," explained Mina. "It's quite difficult to talk about events from the past without feeling you're trying to pass an O-Level in history. You've focused on trying to retain the information, and you stopped being able to listen to these amazing stories.
"Writing in the present tense and using contemporary language was a way to take people out of that experience as it's a great story."
Mary lived such a tumultuous life that the incident is only part of her much bigger story, but for her it was one of the most momentous events she ever experienced, and she continued to write about it many years later. "She never went back to Holyroodhouse after that happened, she was so traumatised. John Knox's son-in-law held a loaded pistol to her pregnant belly, and I think the reason why it is misremembered so much is because people are ashamed at how she was treated by Scotland. She was treated appallingly, and it was about her gender, it was misogyny," said Mina.
For the best-selling crime novelist, portraying the real people behind the historical figures was easier with some than others. Rizzio was a cinch – a fashionable and talented Italian, with his trendsetting, unconventional ways putting the conservative nobles' noses out of joint. Mary's dastardly husband Darnley was harder to pin down, with Mina at first struggling to understand why someone with the world at his feet could be so miserable. "I started to read about his dad, who was a really brutal, massively controlling narcissist. Then I thought, 'Oh my God, he's Donald Jr!' – Donald Trump's son who always looks profoundly unhappy.
"Nothing he did was good enough for his dad, and Darnley knew his father would sacrifice him if it suited him. That absence in Donald Jr's eyes is what I was trying to channel with Darnley."
Mary was even more remote, said Mina. "With royals who were observed so much, everything was a performance. You could never really get at her. She was only 23 and had gone through so much. It felt that it would have been almost impertinent to try and understand how she felt."
Rizzio, published by Polygon, is out now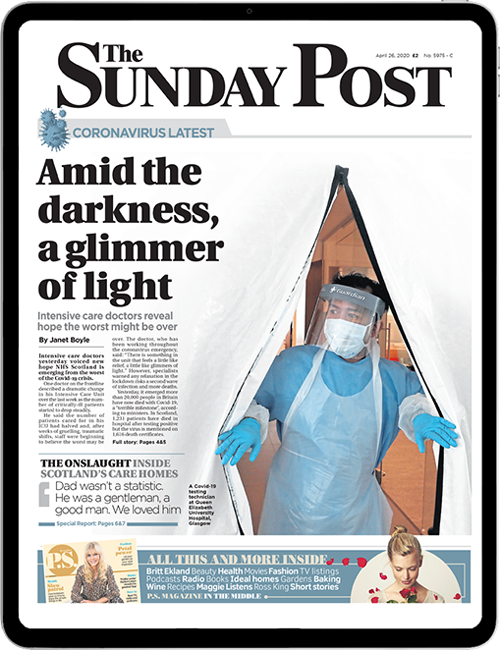 Enjoy the convenience of having The Sunday Post delivered as a digital ePaper straight to your smartphone, tablet or computer.
Subscribe for only £5.49 a month and enjoy all the benefits of the printed paper as a digital replica.
Subscribe