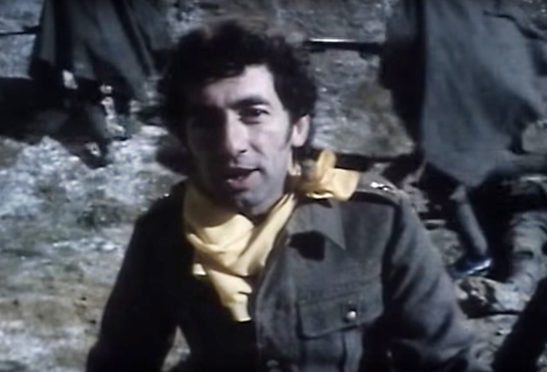 Jona Lewie wrote antiwar song turned Christmas classic Stop The Cavalry while living at home with his parents.
In an interview with M-Magazine, he said that it was while he was playing about with his grandmother's piano that he stumbled across a melody that he liked and that would inspire an idea in his head that he'd eventually come back to several months later.
Initially focused on the soldiers of the Crimean War and the charge of the Light Brigade, Lewie had pencilled in "stop the gallantry" as a lyric.
But he expanded the song to include all wars and all soldiers, once even referencing nuclear fall-out.
Imagining traumatised soldiers having to follow the orders of the higher-ups and making the charge – often not to come back – it was very much an antiwar song.
The opening line mentions Winston Churchill, with Lewie explaining: "I just imagined a tired private who was fed up with Churchill forever trying to gee up the troops, who would be shot if they deserted.
"I imagined my soldier standing for prime minister and saying: "If I get elected, I will stop the cavalry."
Lewie signed to Stiff Records, where founder Dave Robinson dismissed the demo as "just another antiwar song." But after rearrangement – and Lewie playing the now iconic refrain on a kazoo – it proved a hit with Robinson.
A Salvation Army brass band was recruited to play the main melody, and the video would feature Lewie and co in military gear heading through a cold Hampsted Heath in London.
It became a Christmas song when the record company picked up on the line in the song "I wish I was at home for Christmas".
Lewie told the Daily Express in 2005: "The soldier in the song is a bit like the eternal soldier at the Arc de Triomphe, but the song actually had nothing to do with Christmas when I wrote it.
"There is one line about him being on the front and missing his girlfriend. The record company picked up on that from a marketing perspective, and added a tubular bell."
Robinson told The Guardian in 2015: "I've always loved a Christmas single. I think it was me who suggested the brass band, actually, to make it more Christmassy.
"Jona's a passionate, lovely, talented geezer. He has tapes full of ideas, and never gives up on any of them."
The song peaked at number three in the UK Singles Chart in December 20, with two re-issued John Lennon songs charting in the wake of his murder earlier that month.
In 2011, Lewie said: "Sometimes I feel pretty distant from it when I'm out trying to get my Christmas shopping done as I'm concentrating on the mad rush to get everything; other times I hear it and I think, 'wow! this is amazing'."
He said he earns more from this song than all of his others put together.
Incidentally, Lewie's real name is John Lewis.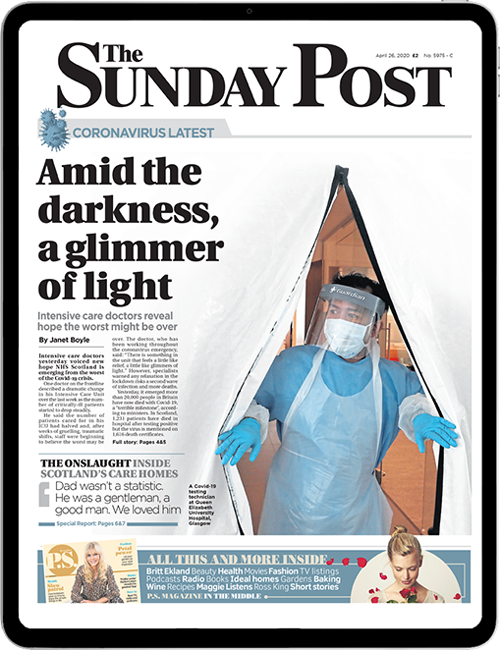 Enjoy the convenience of having The Sunday Post delivered as a digital ePaper straight to your smartphone, tablet or computer.
Subscribe for only £5.49 a month and enjoy all the benefits of the printed paper as a digital replica.
Subscribe