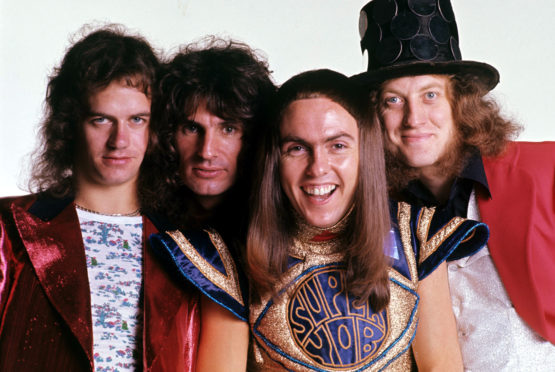 "It's Chriiiiiiiiiiiiiiiiiiistmaaaaaaas!"
The iconic yell of Slade's lead vocalist Noddy Holder is one of the tell-tale signs that it's the festive period.
The song Merry Xmas Everybody beat competition from Wizzard's I Wish It Could Be Christmas Everyday to be 1973's Christmas number one, and in turn became the band's best-selling single.
To add to its accolades, at the time it was the fastest selling single the UK had ever seen!
It was released at the end of quite a year for the band, which had seen them fly into the charts with number one hits Cum On Feel The Noize and Skweeze Me Pleeze Me.
The song was based around a half-written number discarded by Holder in 1967 while the band were performing under their old name, The 'N Betweens.
Entitled Buy Me A Rocking Chair, it helped to form the chorus, with a melody bassist Jim Lea had thought of in the shower one day making up the verses.
Holder told the Daily Mail in a 2007 interview: "We'd decided to write a Christmas song and I wanted to make it reflect a British family Christmas. Economically, the country was up the creek.
"The miners had been on strike, along with the grave-diggers, the bakers and almost everybody else. I think people wanted something to cheer them up – and so did I.
"That's why I came up with the line 'Look to the future now, it's only just begun'. Once I got the line, 'Does your Granny always tell you that the old ones are the best', I knew I'd got a right cracker on my hands."
The song was recorded in August in the middle of a New York heatwave at the famous Record Plant studio.
Lea told the BBC that he remembers being in awe of recording the song in such a hallowed musical venue, saying: "John Lennon was doing his 'Mind Games' album there at the same time, so I was using the same piano that Lennon was…it was an odd feeling".
In 2009, PRS for Music announced that up to forty-two percent of the world's population could potentially have listened to the song.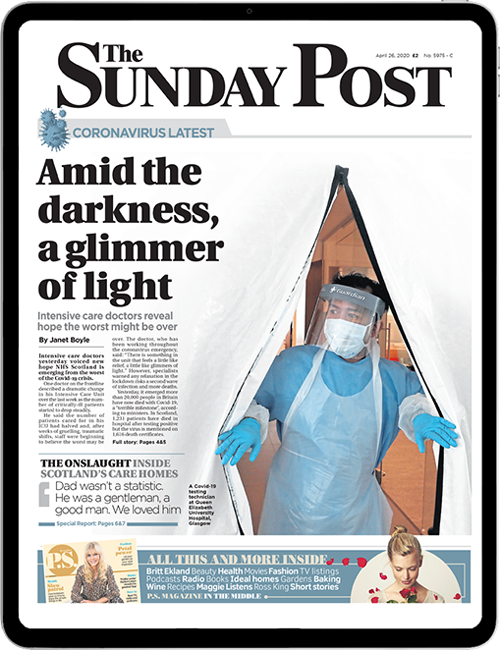 Enjoy the convenience of having The Sunday Post delivered as a digital ePaper straight to your smartphone, tablet or computer.
Subscribe for only £5.49 a month and enjoy all the benefits of the printed paper as a digital replica.
Subscribe