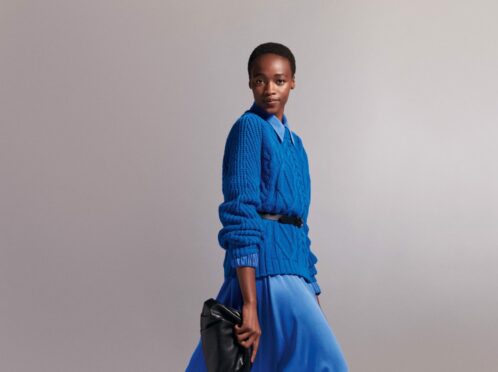 Shops in Scotland will have to offer something new to entice shoppers now accustomed to buying online, experts warn.
While restrictions have lifted, many Scots are still working from home or are too nervous to venture out, and footfall on high streets has yet to return to pre-pandemic levels.
Online shopping became the go-to during lockdown, and many shoppers have permanently migrated to digital when it comes to updating their wardrobes. However, experts think a little innovative thinking could be the key to reviving physical shopping again.
Dr Elaine Ritch, senior lecturer in marketing at Glasgow Caledonian University, said: "People will return to the high street when there is something to tempt them there. Physical retail needs to change.
"If it can match the vibrancy that's appearing online, people will come back. The high street really needs to think about coming up with something new to pull people in.
"If people can buy online and get free delivery and returns, flash sales and everything at the touch of a button, shopping in store needs to have a new offering."
Leigh Sparks, professor of retail studies at Stirling University, added: "At the moment, it is still a mixed pattern, with people venturing out more, but others being nervous still.
"Demand has altered and people are buying things they need, and related to the weather and their movements. There is some shift back from online going on.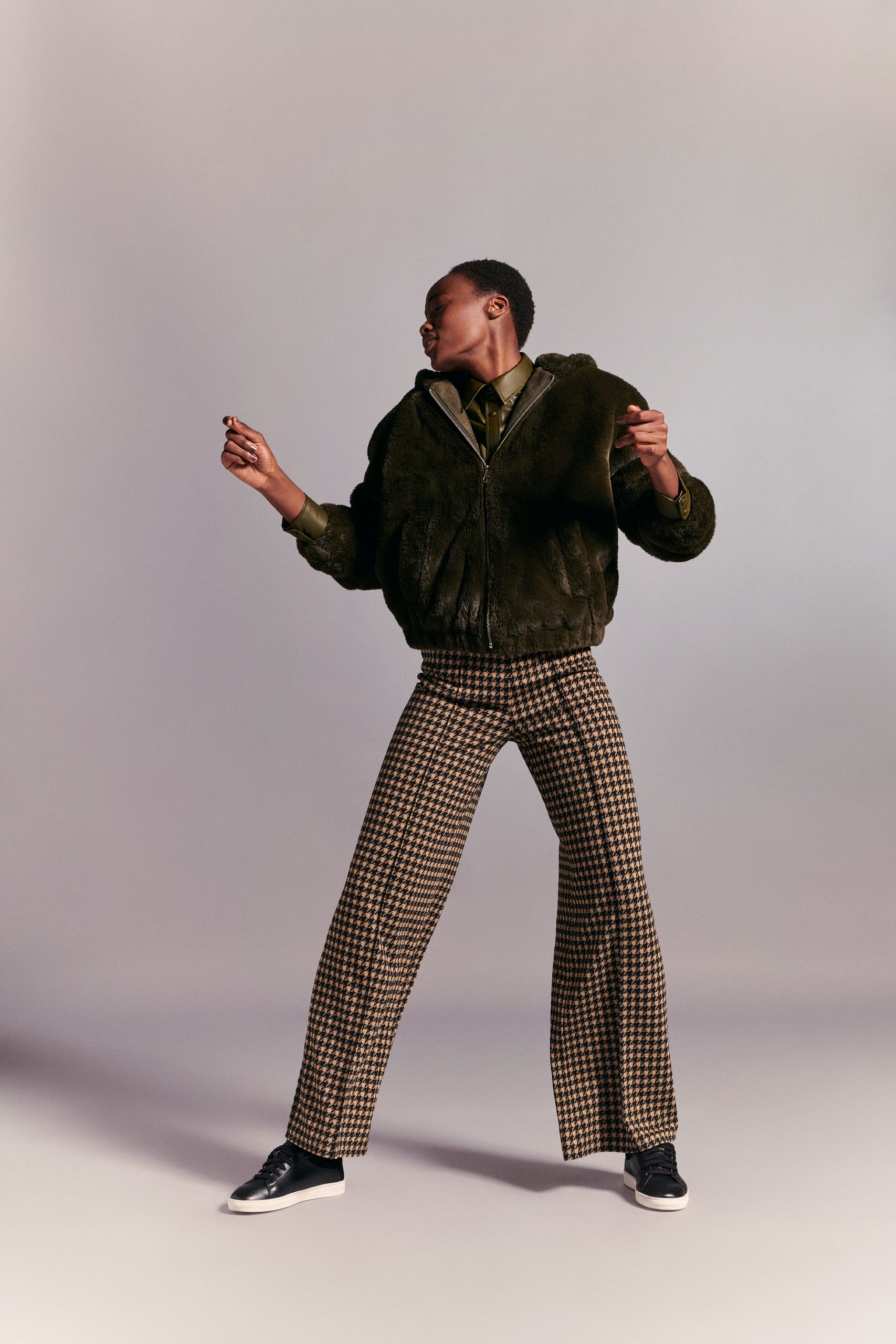 "But people do need to be engaged by retailers and I think this has become more important in determining where they choose to shop."
Ritch said it was exciting a few months ago to see the opening of Edinburgh's new St James Quarter, a retail-led, lifestyle district, filled with shops, restaurants and leisure activities.
But it led to a realisation that the capital's Princes Street, which used to be the main shopping hub in the city, has become almost deserted.
"St James Quarter created such a buzz, but then you see Princes Street. Jenners, House of Fraser, and Topshop have all gone. Compared to its heyday, it looks quite sad."
However, Ritch says the good news is that new trends are emerging to entice people back.
"We are seeing some closed down department stores reopening for activities like crazy golf and skateboarding parks and roller discos, and, along with eateries and cinemas, these experiences add value to the shopping experience.
"That's what the high street needs. There has to be a more diverse offering. People don't just want shopping, they also want to be having an experience."
But added value, she said, is needed in store, too.
"Shops could entice people with catwalk shows, 'Meet the Maker' sessions or even a talk from an expert or a member of staff about the product.
"Really, if you can get something online delivered to your door, why would you bother going into the shop unless you are getting something extra? I think this is giving retailers something to think about and an opportunity to be innovative."
Sparks says it's this positive energy and focus on customer engagement that will increase footfall again – as well as the introduction of smaller, independent stores.
"There is anecdotal evidence that across Scotland independent retailers are opening on high streets and town centres and capturing good trade as consumers recognise their difference, distinctiveness and excellence," he said.
"It is interesting to see the reuses of say BHS, which are showing a much broader set of uses and reflect a move towards a more balanced high street.
"And there is clear evidence of the opening of independent and niche retailers in many places, suggesting there is a point of difference out there and consumers may be willing to look around if the proposition is right."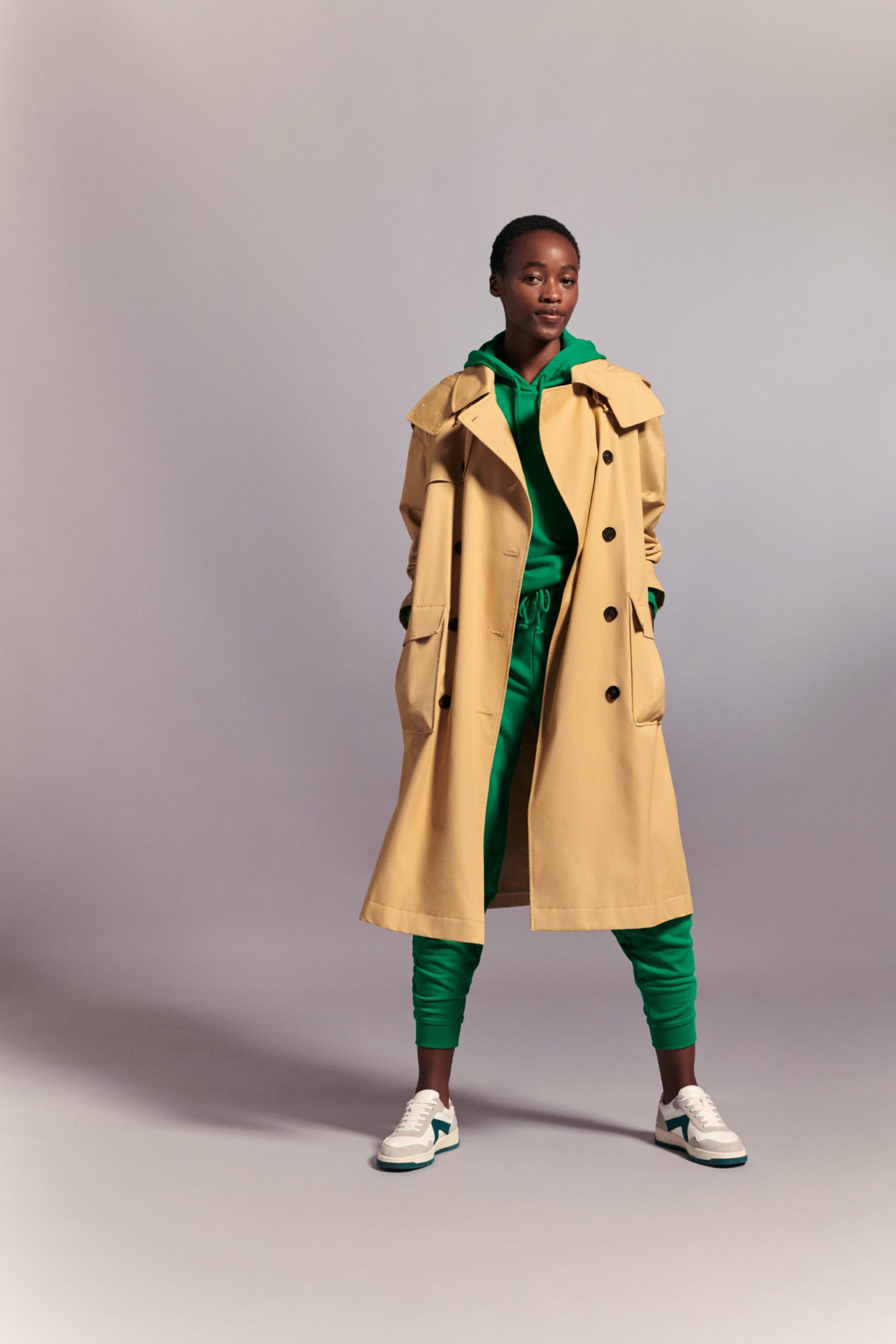 Ritch agrees: "We are seeing more of an interest in sustainability than fast fashion, and people are looking beyond the high street for that," she said.
"The UK is one of the worst places in Europe for fast fashion. But it can be soulless, and all the same. Elsewhere, shoppers much prefer smaller independent boutiques. Online, with pop up ads and targeted ads on social media, these types of businesses are attracting the attention of Brits.
"It would be lovely to see retailers like this move on to the high streets here and gain the same popularity as they have in Europe.
"I was reading about an old department store down in England that has been taken over by independent retailers. It even has a dog food hall! It's novelties like these – and this added value – that will bring people back to the high street."
---
It's not just any autumn collection: Our expert on M&S
by Wendy Rigg 
The new M&S autumn/winter collection is always a big event on every fashion editor's calendar. It's been famous for selling out much hyped items in the past – such as that pink coat back in 2013. There was a waiting list … it was that popular.
But much like the rest of us through lockdown, M&S has had a rethink, and they've honed both the in-store and online offerings to meet customer demands.
For example, it aims to be the first high street store to introduce same-day deliveries and they have also introduced new brands such as Jaeger, Nobody's Child, Hobbs, and Joules, to help drive shoppers to its website. In-store, its hugely successful collaborations with Ghost tapped into the on-going trend for day dresses.
While M&S's food sales have recently picked up, its fashion sales have remained in the doldrums, with some accusing the retailer of selling clothes that are boring or outdated.
But the high street giant insists its latest collection takes customers' lifestyles into consideration, rather than just focussing on fleeting trends.
Jill Stanton, womens, kids and beauty director, says: "We're reshaping the future of M&S Clothing with relevant products for how our customers are living and working, offering everyday style, versatile wardrobes, and sustainably sourced items.
"This collection focuses on items which are made to last, as our customers are buying smarter and investing in pieces that can transition throughout the season.
"In store, the rails of black trousers have gone, and there's a reduced but more focused collection.
"We are constantly working on making our customers' lives easier. We have launched The Edit, which has been designed to be styled together and makes creating outfits really easy."
In a bid to add a more personal touch, there will be a dedicated team of stylists online and in-store to offer up advice on ways to wear the new collection.
First up you'll notice lots of colour. Loungewear is bright – think emerald green joggers and hooded sweatshirts and not a whiff of neutral grey.
Knitwear got the bright treatment, too – in orange, but if that's not your thing, there were textured knits in cream too, which layer beautifully with cords and a shacket – a cross between a shirt and a jacket.
The focus is on comfort and fabrics which feel good, and items that will work with what you already own. Even lingerie is soft, with bralettes now available up to larger sizes.
There's plenty of choice when it comesto reasonably priced coats. The khaki
"onion" quilted coat is designed to be a modern classic rather than a one-season-wonder, and the fringed checked coat is great.
Long-sleeved dresses were key again and can be layered with knits
and coats.
Denim is key – with new shapes such as wide-legged and tapered styles being introduced alongside the forever popular skinnies.
The Isabel Marant style blouse is an absolute winner too and was the fashionistas' favourite.
This collection was well received by the press, and celebrities alike – Holly Willoughby was spotted browsing the rails.
Now all that remains to be seen is whether you, the customer, loves it too.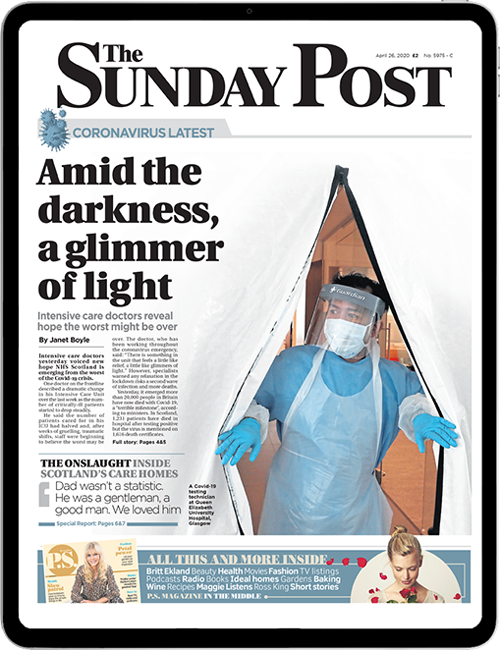 Enjoy the convenience of having The Sunday Post delivered as a digital ePaper straight to your smartphone, tablet or computer.
Subscribe for only £5.49 a month and enjoy all the benefits of the printed paper as a digital replica.
Subscribe