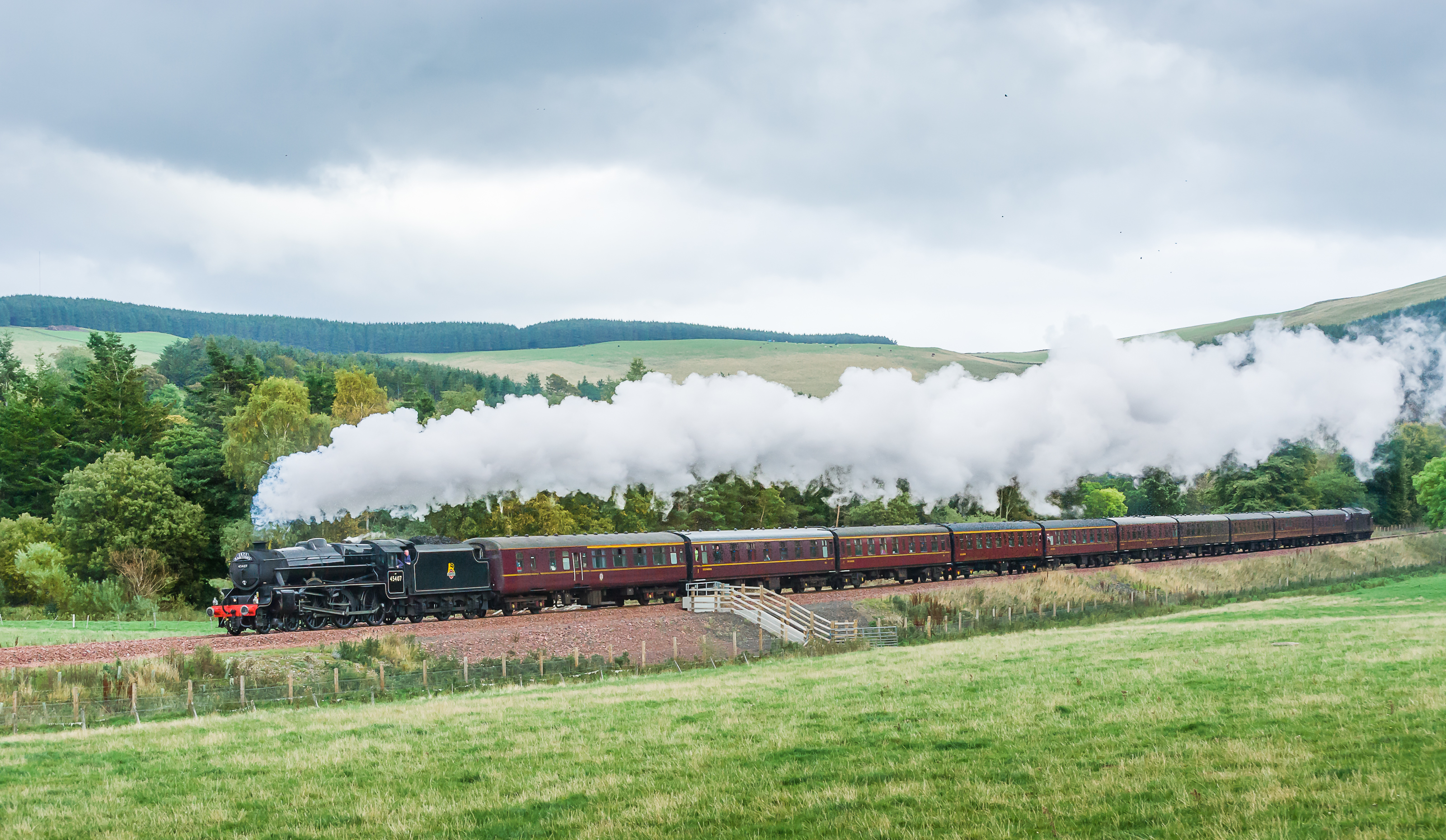 LIFE is so fast-paced these days that sometimes we need to look to the past for some rest and relaxation tips.
Simpler times often meant simpler pleasures – and what better way to take it easy than on a nostalgic Sunday trip travelling along the Borders Railway line on a steam train?
Last Sunday we joined hundreds of day-trippers on a laid-back journey that took in some of the most scenic spots on the east coast.
It was organised by the Scottish Railway Preservation Society, a group of volunteers who make sure everything runs smoothly and whose enthusiasm is infectious.
With puffs of smoke billowing through the morning sky, the 80-year-old 45407 The Lancashire Fusilier pulled into Linlithgow station, where a heaving platform of eager commuters snapped pictures before stepping on board.
It wasn't long after setting off that we crossed the Forth Bridge, which afforded us brilliant views of the river and the newest bridge, the Queensferry Crossing, as well as crowds of people gathered below for a glimpse of the steam train passing over.
There are also pick-up points at Dunfermline, Kirkcaldy, Dalgety Bay and Edinburgh Waverley, but boarding prior to the capital is recommended in order to experience crossing the iconic bridge.
The train travels along the Borders Railway through the rolling hills and countryside, with views of inquisitive cattle and historic buildings, such as Borthwick Castle, only interrupted by trainspotters rushing through the fields, desperate for a passing glimpse.
There are two buffet cars on the train serving hot drinks, snacks, sandwiches and alcohol, but morning coffee or afternoon tea can be ordered in advance for an extra charge and served at your seat.
What didn't cost extra was the entertainment from the pleasant SRPS volunteers.
Jim, the keen steward in our carriage, had so much patter we half expected him to jump off at Edinburgh Waverley and make his way to one of the comedy stages at the Fringe.
We pulled into Galashiels just before 12.45pm. There's the choice to leave the train and go exploring there or stay on until Tweedbank 10 minutes further down the line.
There are also a few optional add-ons from Tweedbank, which again must be booked in advance.
You can enjoy a fine meal at the nearby Seasons restaurant, hop on a bus to Melrose or visit the baronial Abbotsford House.
The latter is highly recommended. A knowledgeable tour guide takes the party round the impressive home of Sir Walter Scott, providing a potted history of the celebrated author. The entrance hall, with its many antiques and knick-knacks, the armoury and Scott's study, where he did so much of his writing, are particularly interesting.
After a walk through the gardens, there's a chance to have lunch at Ochiltree's Dining, situated above the visitor centre.
We had visited Abbotsford last summer, so on this occasion we decided to give Melrose a try. First port of call was the abbey. It's famously the final resting place of Robert The Bruce's heart, but is also home to a museum and some interesting sculptures – including one of a bagpipe-playing Melrose pig.
It's also worth climbing the 70-plus steps to the top of the abbey for the magnificent views.
Back down on the ground, the high street is small but there's a nice selection of cafes and independent shops worth checking out, although only around half were open on Sunday afternoon.
You can't help but think they might be missing out on some business while the steam train tours are on.
And on that note it's worth pointing out that the service is only operational during the four Sundays in August, so if you are thinking of booking up – and you should – then there are only two more Sundays to do so after today.
If there was one slight criticism then it would be not having an abundance of time off the train in the Borders (a little more than two hours if staying on to Tweedbank), but to be fair it's already a fairly long day with the travelling involved.
Actually, maybe it's a good thing, because it just gives us even more reason to book the trip again.
Facts
The Linlithgow to Scottish Borders via Fife Coast steam train takes on August 20 and August 27.
Tickets can be purchased via srps.org.uk/railtours/ or by calling 0131 202 1033.
Return fares for adults are £79 from Linlithgow and Fife, and £59 from Edinburgh Waverley, while first-class prices are £119 and £89. Child fares are £49 and £39.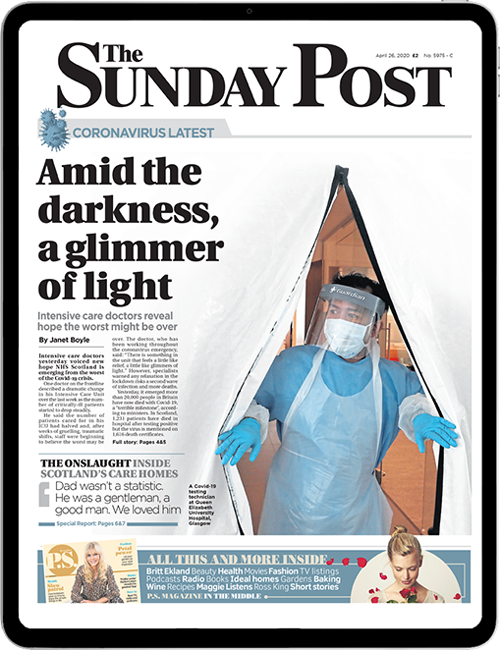 Enjoy the convenience of having The Sunday Post delivered as a digital ePaper straight to your smartphone, tablet or computer.
Subscribe for only £5.49 a month and enjoy all the benefits of the printed paper as a digital replica.
Subscribe