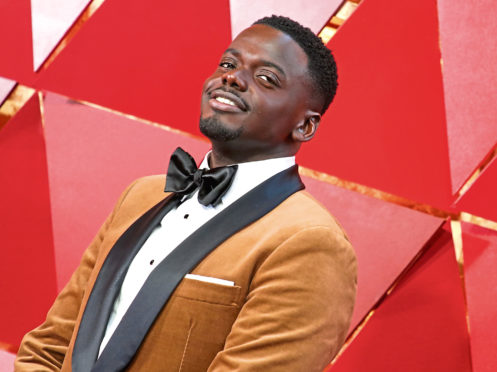 It's an anniversary that nobody wanted to celebrate. There's nothing "happy" to say about the coronavirus but maybe, just maybe, one year on there's a light at the end of the tunnel and without sounding flippant let's hope it's not an oncoming train.
Here in LA we've had some encouraging signs. Museums, theme parks, restaurants and movie theatres are reopening. TV and movie crews are filming, albeit in "bubbles" with daily Covid tests.
The reopening of cinemas somewhat ironically coincided with the Oscar nominations. The awards season has been turned upside down with movie release dates delayed and cinemas dormant. Many film fans haven't seen a lot of the nominated movies, with some stellar perfomances going relatively unnoticed.
I love my job but I honestly will be delighted when I no longer have to sit on my balcony and "chat" by Zoom with the likes of Catherine Zeta Jones, Sheryl Crow, Jon Bon Jovi, Isla Fisher and my old pal Gary Barlow. There really is nothing like sitting face-to-face, seeing them react, plus knowing they're not sitting there in their old baggy jogging bottoms..it's OK, Barlow – your secret is safe with me!
I feel so fortunate to have come through this pandemic in relatively good health. Covid did floor me for nine days in January but at least I could recover in the Californian sun. My thoughts go out to all who have been so badly affected with the illness, the loss of loved ones and job losses. Very sadly that list goes on.
Coming into this award season it might have been better simply to admit defeat, cancel the shows and announce the winners without the usual fanfare but, as they do say, the show must go on…even if awards shows do go on and on and on and on…
To the Oscars, then. Brit producer Ben Winston did a fine job of making the Grammys last Sunday not look like any other bad awards show and, trust me, there have been a few already this year! I'm sure the Academy has taken note.
One thing the Oscars have taken to heart is criticism over their lack of diversity. Last week nine actors of colour earned Academy Award nominations, setting a record for diversity in those categories.
It was a watershed year beyond the acting categories as well. Nomadland's Chloé Zhao is the first woman of colour in contention for best director, and with fellow nominee Emerald Fennell (Camilla in The Crown), who directed Promising Young Woman, it's the first year more than one woman has been nominated in the category.
It's great to see lots of Brits nominated for some brilliant performances but I'll go out on a limb and predict one big UK winner in the acting categories – and that's Daniel Kaluuya for his amazing performance in Judas And The Black Messiah. He's a superb actor, plus the first time I saw him he told me his mum watches me on the telly.
He's almost family!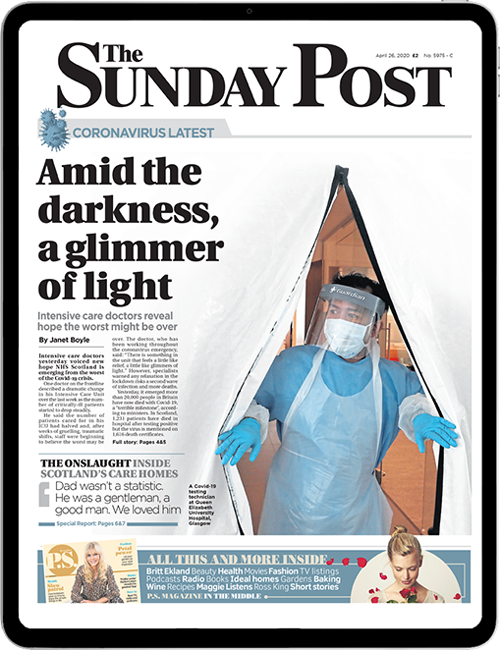 Enjoy the convenience of having The Sunday Post delivered as a digital ePaper straight to your smartphone, tablet or computer.
Subscribe for only £5.49 a month and enjoy all the benefits of the printed paper as a digital replica.
Subscribe