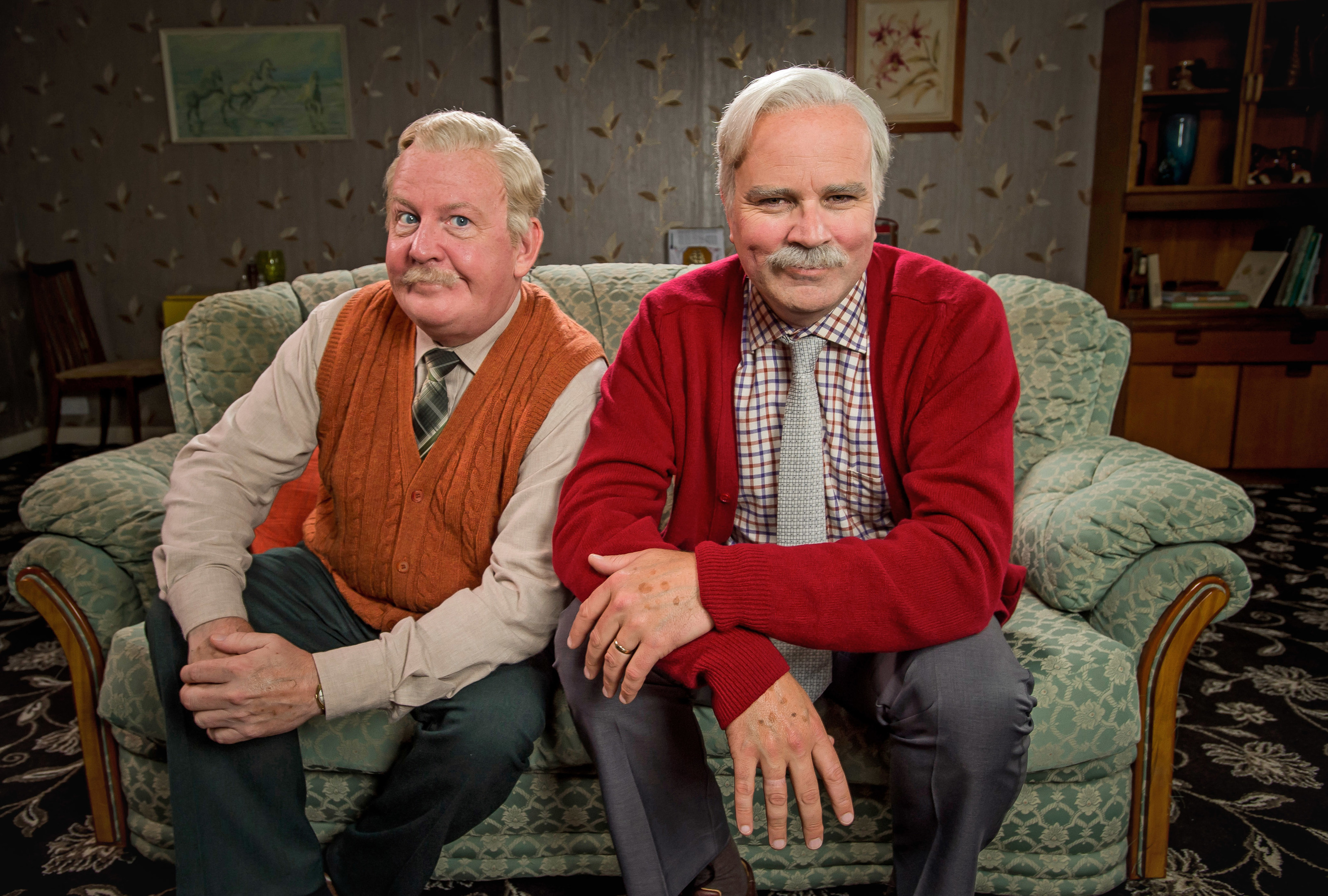 JACK and Victor, the nation's favourite pensioners, are back this week.
But as millions settle down to watch their latest shenanigans, Greg Hemphill says he'll be avoiding the telly – then waiting for Twitter trolls to have a blast.
Greg, who plays Victor, and pal Ford Kiernan, equally tetchy Jack, donned the oldies' moustaches and bunnets for the much-anticipated new series.
He knows, though, that you can't please all of the people all of the time.
"We've written it and filmed it and then screened it to a cinema audience so we've got a feel of whether it works or not," Greg, 48, told iN10.
"So I won't sit down and watch as it goes out. But I will check social media to see what the response is.
"What you get there is totally unfiltered. You get people who say they love it and others who say it's complete rubbish and has really gone downhill.
"It's an undiluted response which I think is quite interesting. In the old days, if people didn't like something they just didn't watch it so you only interacted with fans.
"They are always going to be in the minority because more people are indifferent or don't like something. On social media you'll get the people who hate it.
"It's a bit like being on a bobsleigh, ferocious but fun."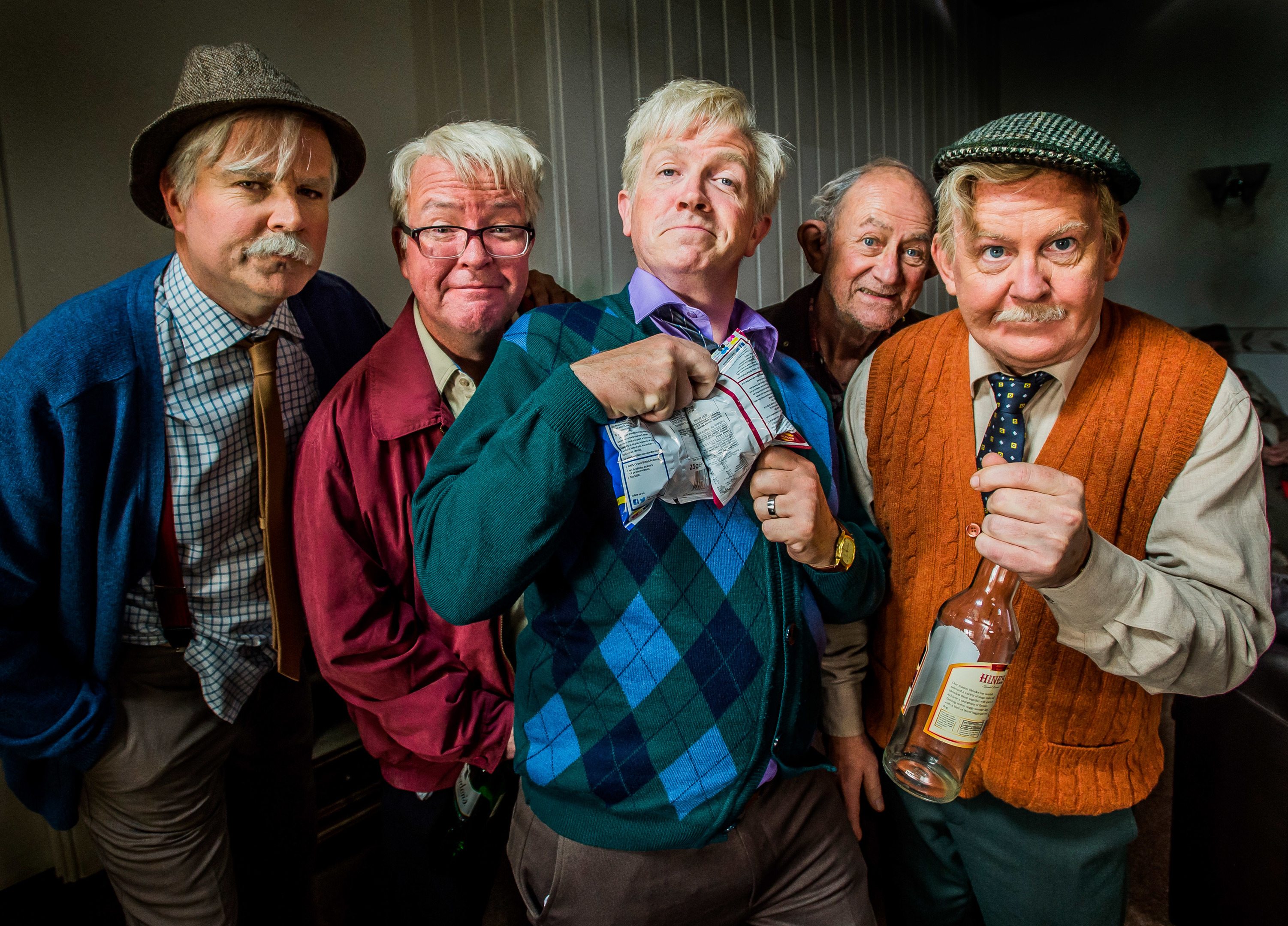 The series returned to TV in late 2016, following a record-breaking run at the SSE Hydro in Glasgow.
It made history in Scotland, becoming the most-watched non-sporting programme in more than a decade.
A similar pre-Christmas slot was proposed, but such is the success it's been moved.
"The BBC suggested holding out for a better slot and it's now on a Thursday in March, after Not Going Out, so it's a good hour of comedy," said Ford, 56.
"All networks wanted to maximise what they want and they've really pulled the stops out and given us a cracker. It's going to be exciting.
"We don't feel like it's running out of gas as we're never short of ideas.
"We know there will be people who say it's not as funny – and a year or two down the line it might not be – but we've played this series to an audience and we know it works.
"We have always thought that at some stage someone will take umbrage and think, 'Right, let's cut these so-and-sos down.' But we've had great public support, which is so heartwarming."
That support is such that they arrived on location for the last series to find a couple of kids kicking a ball around – and came out of a shop to find a 300-strong crowd.
"It was mental, like a jamboree," recalls Ford. "The tom-tom drums had been sounding and everybody stopped what they were doing and came down to say hello. It was lovely.
"Folk are just nice. If I go for a meal with my family people will wait until you've finished eating before they'll ask for a photo."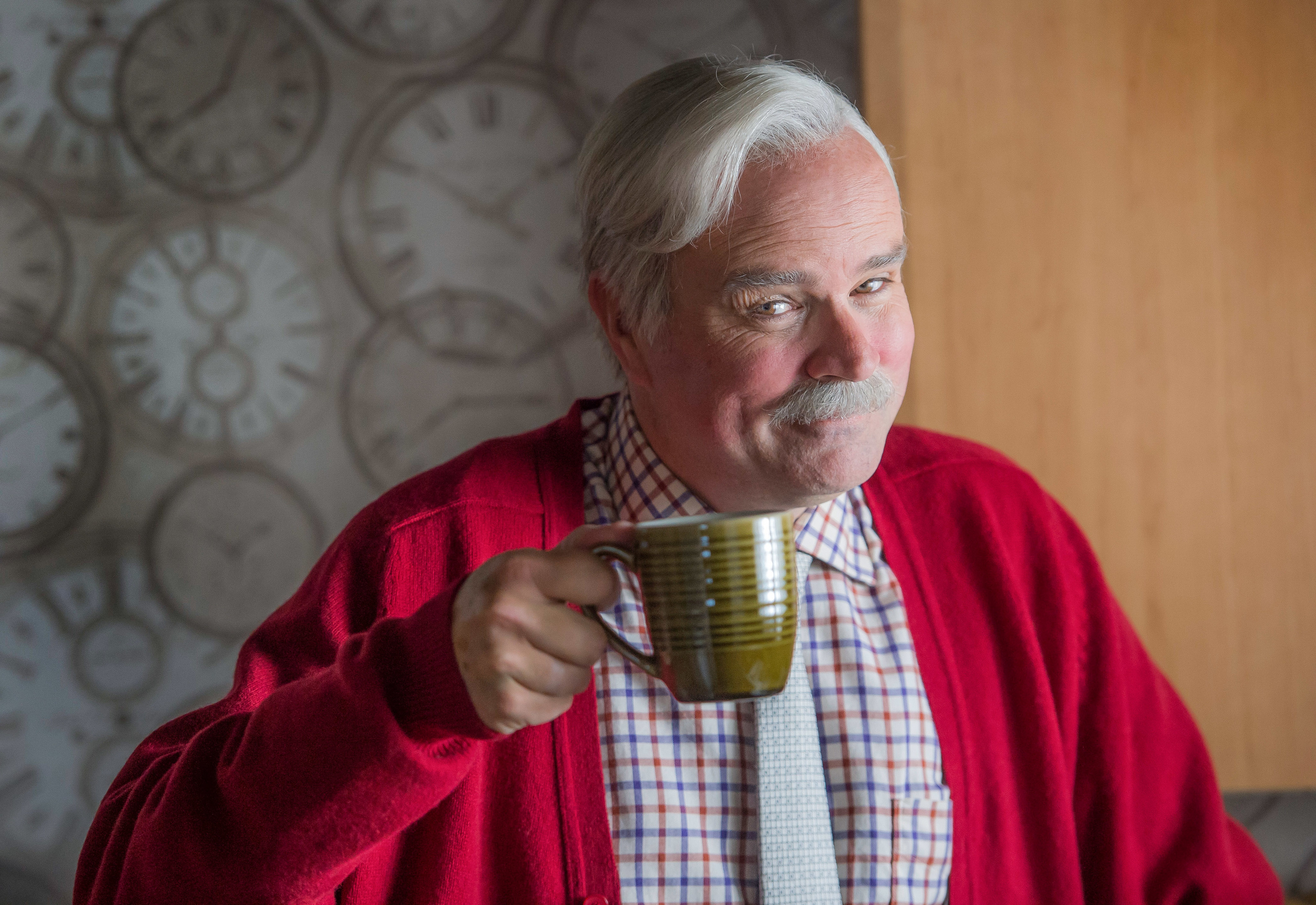 This series has Greg's wife, Julie Wilson Nimmo, as a new character, a local councillor. Having met on the set of a TV show they're quite used to being around each other at work, with Greg saying that a quick check at home to ensure all's well is all that's required.
"She was filming with Methadone Mick and you don't want to hear at the end of the day that she never wants to do it again," smiles Greg. "That would be harsh!"
Bruce Morton pops up as undertaker Mr Sheathing in an episode that sees one of the Still Game regulars perish. And former American chat show host Craig Ferguson makes a guest appearance.
"He was brilliant," says Ford. "There was none of him being the Hollywood guy. He did everything just the same as us and was one of the gang right away.
"You'd expect him to be a big shot, but he's not, he's really grounded."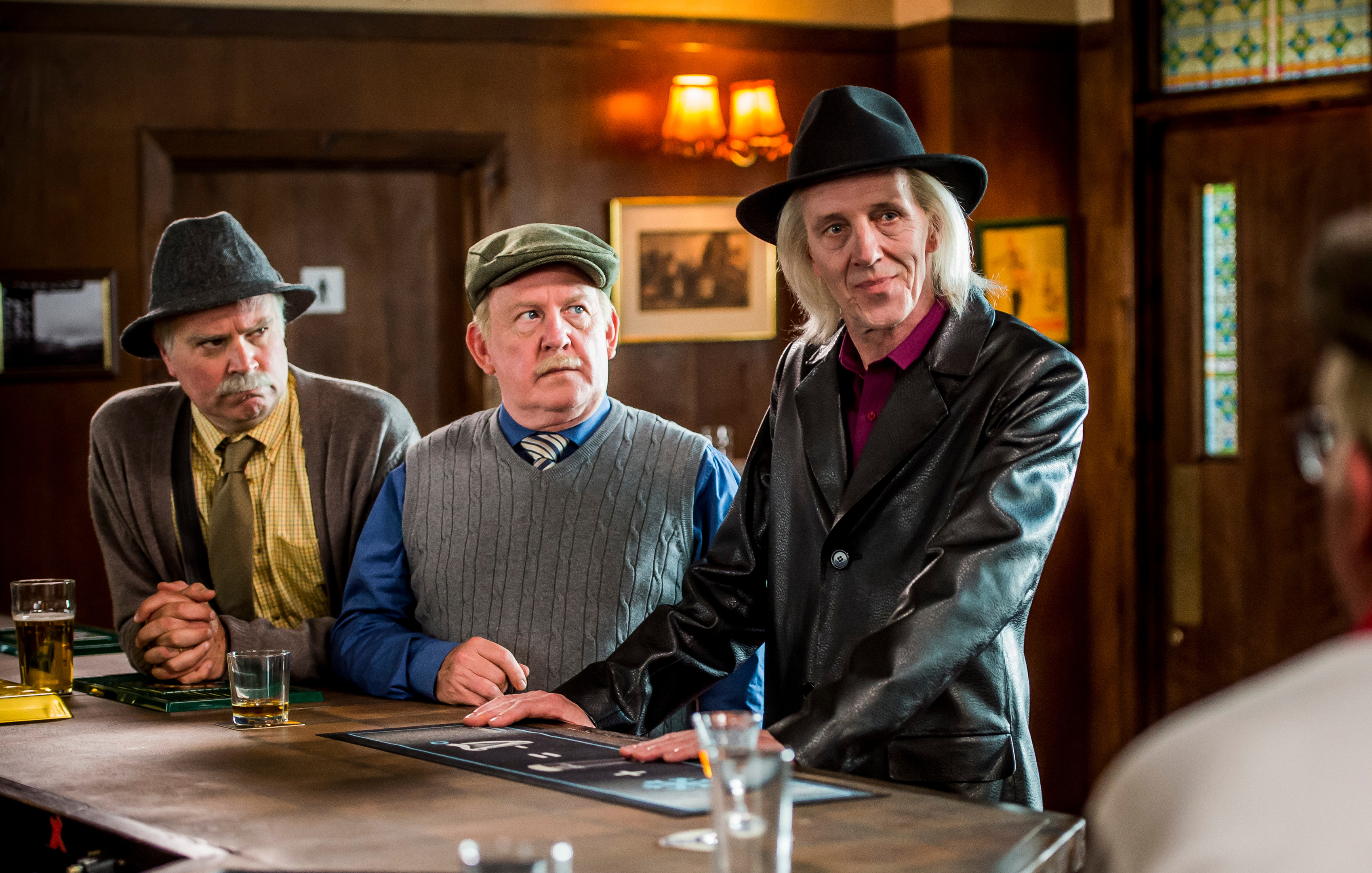 The pressures and expectations of the original Still Game series, which ran from 2002 to 2007 before the duo split, were such that Greg spoke of puffing his way through 60 cigarettes a day.
Now, though, he's fag-free and savouring the thrill of writing one of TV's biggest hits.
"We've learned to enjoy it a bit more," confides Greg.
"It feels a bit more precious.
"And it also feels like a bigger deal this time round, maybe because it's going out on BBC1 again. Or it may be because we were able to bring it back so successfully after seven or eight years off.
"I feel very lucky because there's a perilous track record of sitcoms returning after being off air for a while. There's a lot of things you have to overcome.
"You've lost the element of surprise as the audience know the characters as well as the writers. So in some ways it feels like we've got more to prove, rather than less.
"You want to make sure the audience feels you should have brought it back and shouldn't have just left it alone."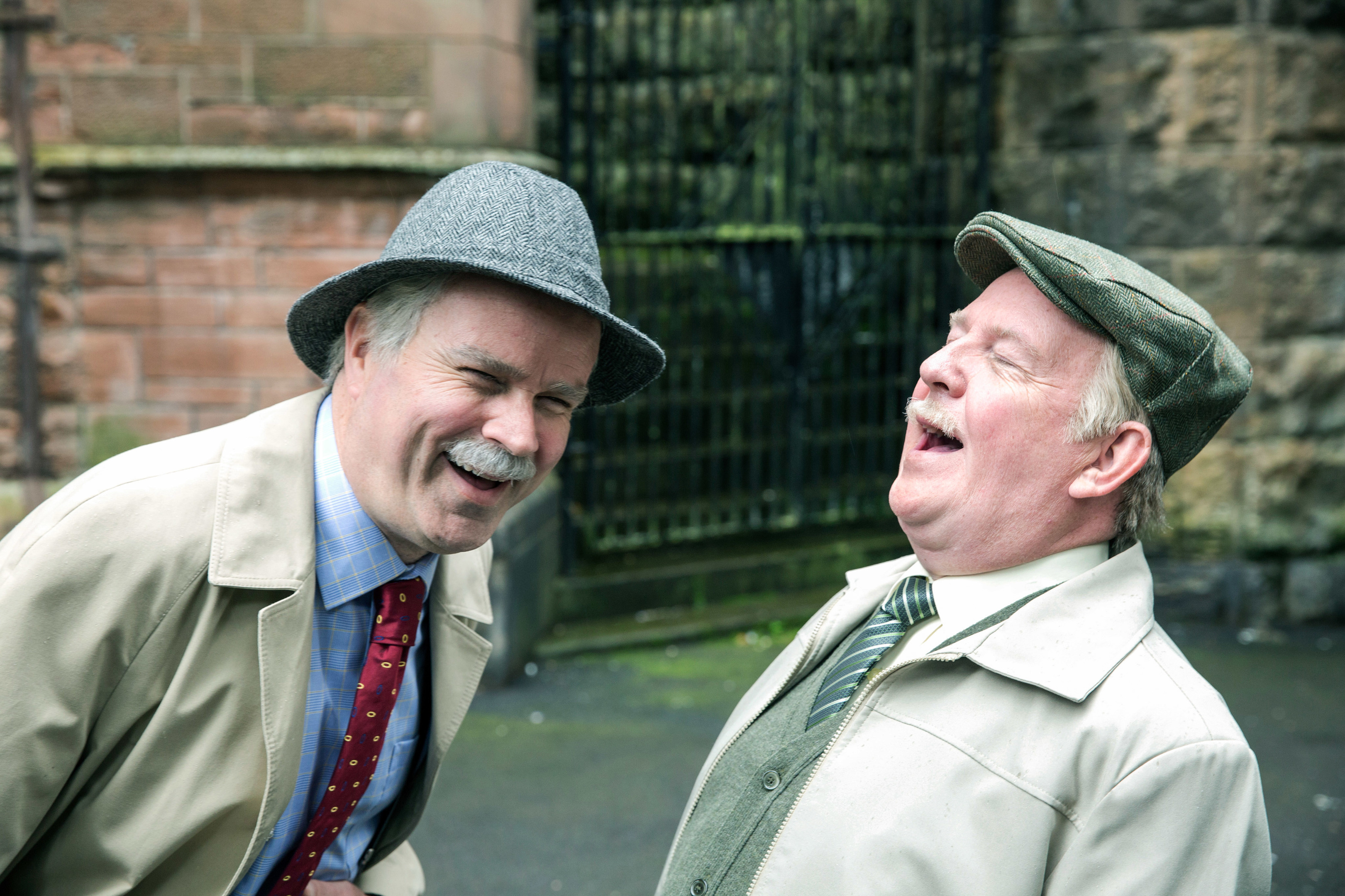 And Ford agrees that not disappointing is key.
"The pressure is just to do the very best that you can. Otherwise, why would you be doing it? You wouldn't be able to live with it," he said. "We're always trying to beat ourselves."
The gang – Paul Riley (Winston), Jane McCarry (Isa), Sanjeev Kohli (Navid), Mark Cox (Tam) and Gavin Mitchell (Boabby) – is all here for the new series.
The first episode sees Winston facing eviction from his asbestos-filled flat and the Clansman regulars facing the boot from their local as Boabby aims to make it trendier.
For fans old and new, it's proper appointment-to-view television.
"It feels like we're bucking a trend," said Ford.
"The TV audience is splintering, with families watching different things, but people want to sit down and watch Still Game together.
"I like that and that people get excited about it coming back."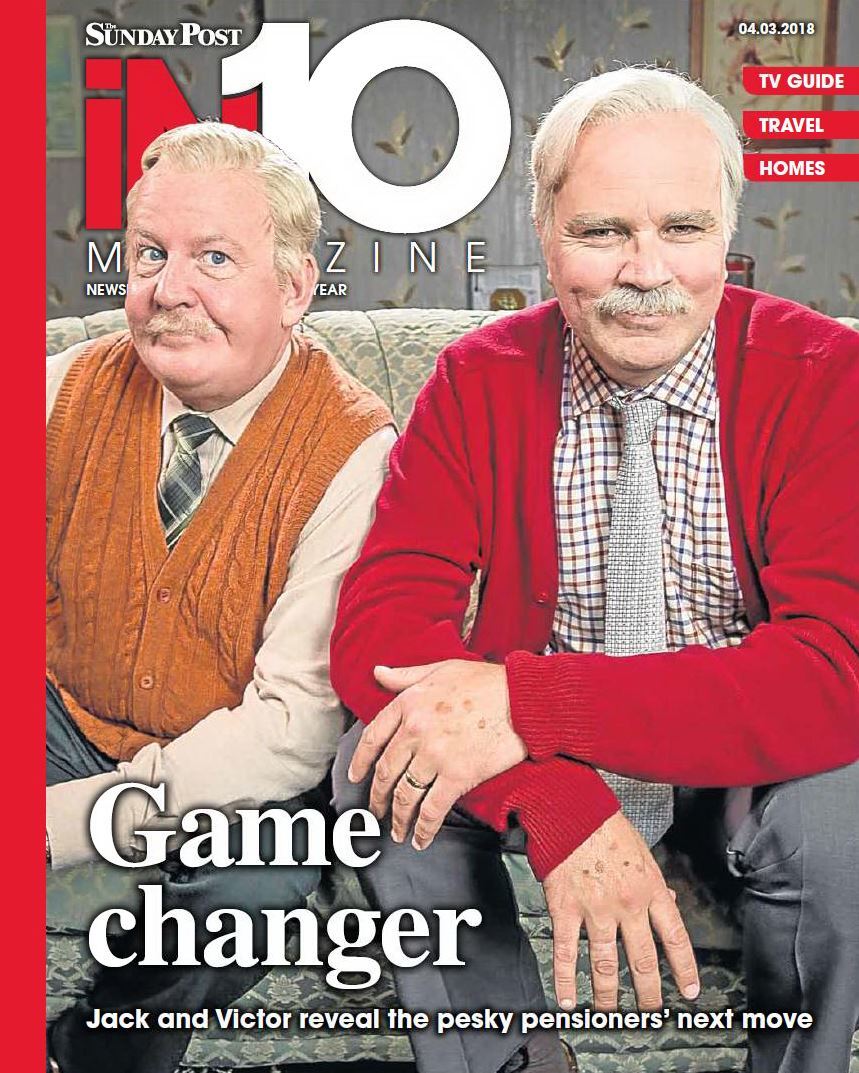 Still Game is just the first of a double bill of imminent TV projects as he's followed up horror/comedy West Skerra Light with soon-to-be-seen Long Night At Blackstone. It features the same cast, including John Gordon Sinclair, and Greg again directs.
"When you're behind the camera you're making all the decisions and you eat, sleep and dream it. It's crazy. But it's rewarding and I'd like to do more of that."
And Greg wouldn't just like to see more horror/comedy on TV, he'd love to make the switch to the big screen.
"We've got a bit of money to develop a feature so I'm trying to write a horror movie," he confides.
"I've loved the idea of doing a horror film since I was a kid and it'd be great fun to do that in Scotland."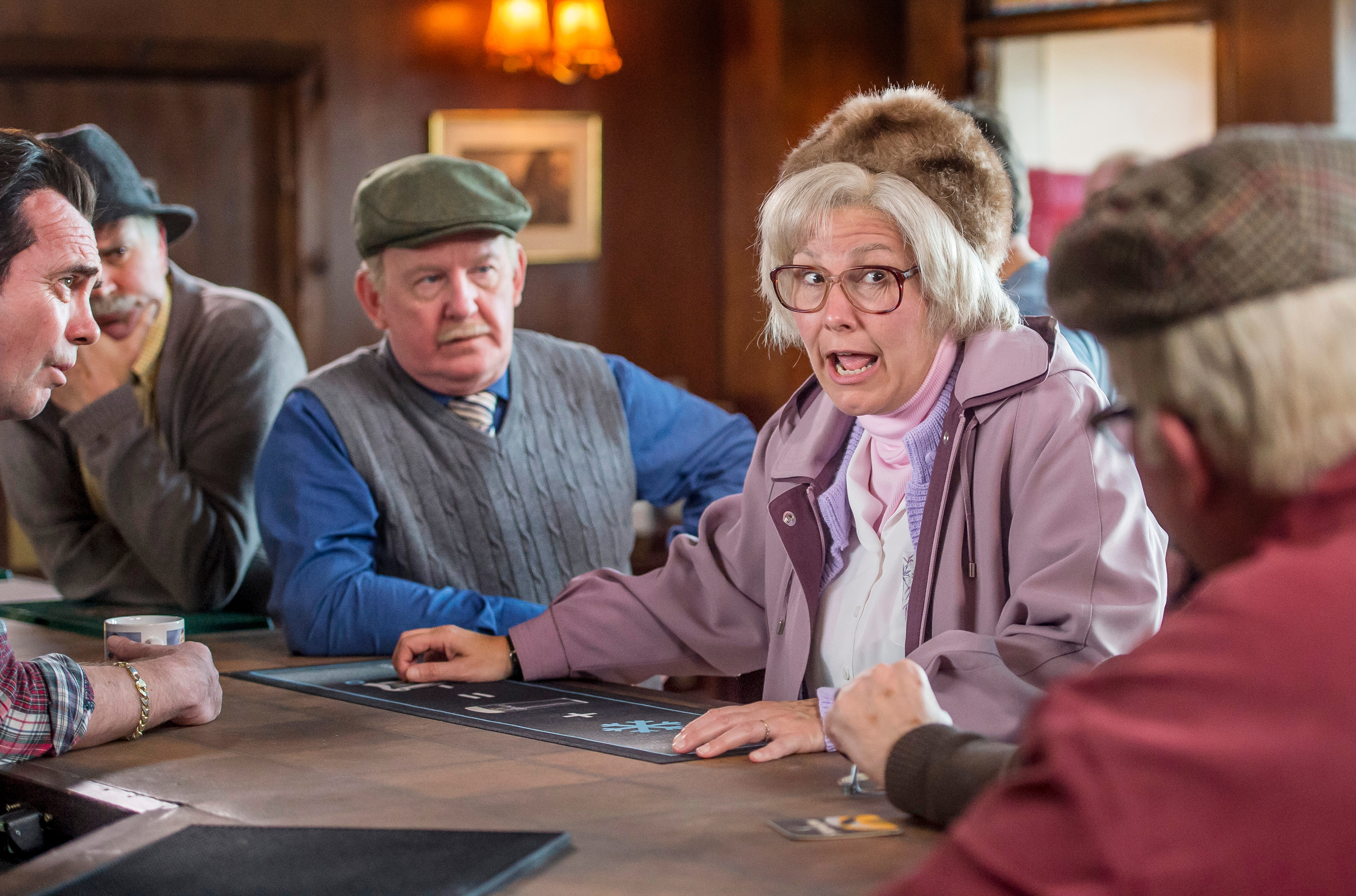 Meanwhile, when Ford isn't thinking about Craiglang, he also has a dream.
"For years I've been hankering to be a cop on TV. I like Broadchurch and the Scandi dramas but I'd love to do one of the cosy Sunday night dramas.
"I want something that would be a bit of a challenge for be audience to work out and for me to do. When you get it right there's a real buzz. I'm not talking drugs or alcohol but a separate adrenaline surge."
Ford got a New Year break for a week with four pals, his first big holiday away for about 10 years.
And despite two major shows back-to-back Greg, too, is happy to get some downtime.
"I don't think I'm a workaholic," he adds. "I know some workaholics and they seem really down when they're not working.
"When I'm not working, I enjoy my time immensely."
Still Game, BBC1, Thursday, 9.30pm.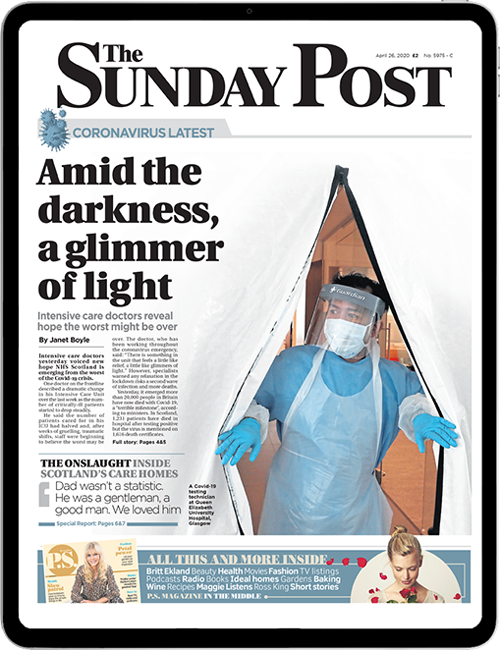 Enjoy the convenience of having The Sunday Post delivered as a digital ePaper straight to your smartphone, tablet or computer.
Subscribe for only £5.49 a month and enjoy all the benefits of the printed paper as a digital replica.
Subscribe