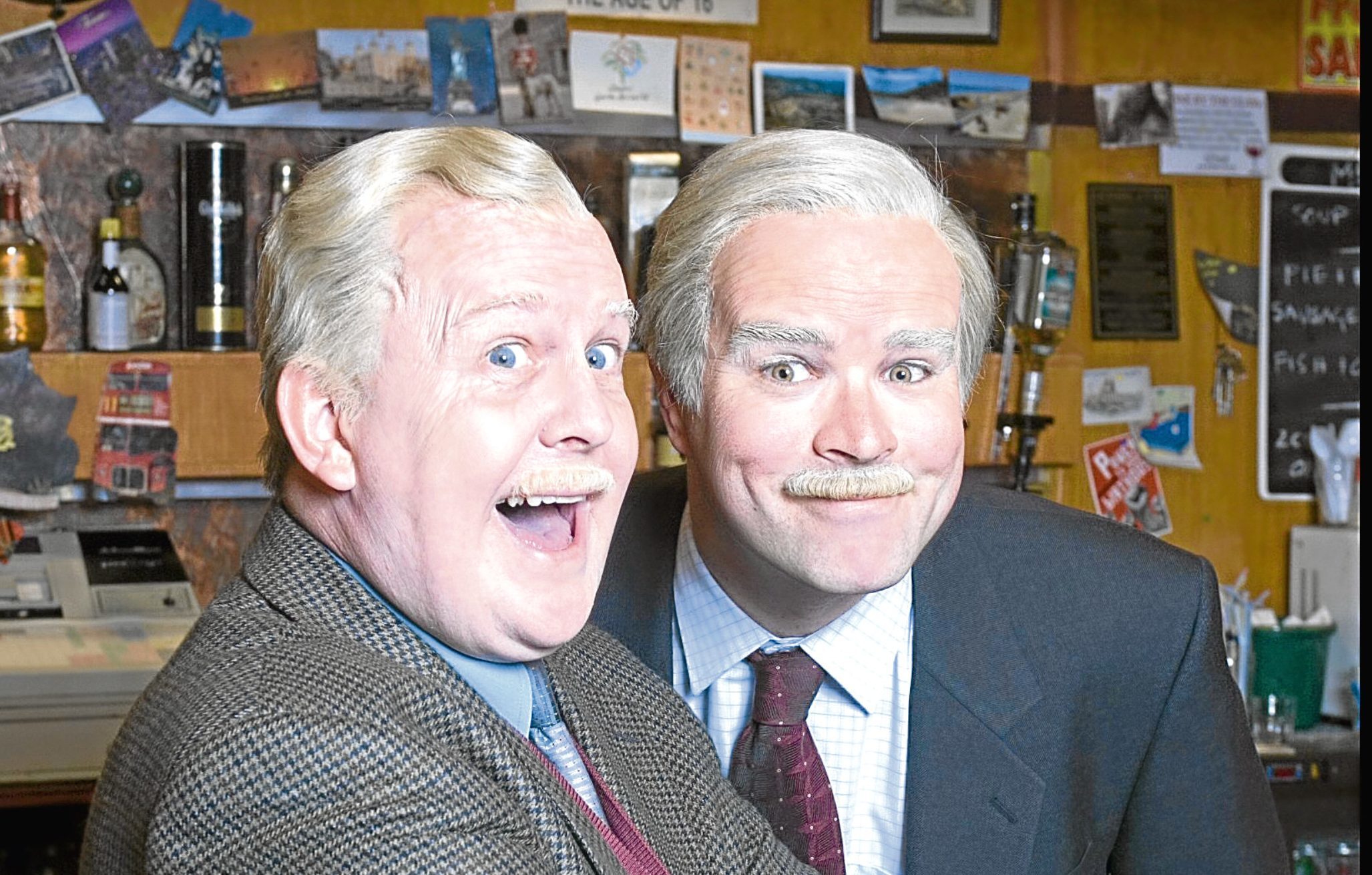 STILL GAME stars Ford Kiernan and Greg Hemphill say they feel more pressure with the television series than they do performing live every night in front of a sold-out Hydro crowd.
The duo brought their much-loved characters, Jack and Victor, out of hibernation at the cavernous Glasgow venue two years ago and played an incredible 21 shows at the 12,000-capacity arena.
But they admit that waiting for the reaction to the latest series on BBC, which aired across the network, was more stressful.
"When we come out on stage, we can feel the warmth," said Greg.
"But going into people's living rooms, it's almost a case of them saying, 'OK, entertain us'. They have the remote control and can turn us off at any time, so the pressure is on with the TV series."
Ford added: "I remember when The Likely Lads came back. I had enjoyed it as a kid but it had been off for seven or eight years and people were a bit worried it wasn't going to be the same, but it was.
"I had that worry for us too, that maybe tastes had changed, but people took to it straight away."
With UK audiences of four million, the seventh series of the Craiglang gang's adventures was a hit. Greg and Ford are waiting to hear if the BBC will commission an eighth series, but it seems like a sure thing.
Greg continued: "We filter every idea we have now through Jack and Victor and it's kind of hard to see past that world sometimes.
"When we were younger we maybe looked at doing other things, but as we get older we realise how lucky we are to have these characters."
The story ideas certainly aren't drying up. After their triumphant Hydro comeback they began writing for the BBC series and no sooner was that filmed than they were formulating their upcoming Hydro return.
"We said it would be great to do the Hydro again because it's such an amazing atmosphere," Greg continued.
"We left it for a while and turned our attention to the TV, which took longer than anticipated.
"The story comes first – we don't just book the Hydro and then think of what we're going to do.
"We had an idea that we thought was a cracker – different from anything we've done before. The idea came to us last year and we began writing it a week after we finished the TV series."
Demand remains for the show – 11 performances scheduled for February were quickly expanded to 15.
"We try not to get too hung up about the number of shows we do – two or four nights at the Hydro would be amazing," Greg admitted.
"It's electric when it's full and we feel really lucky that we're getting to do so many shows."
Ford and Greg are staying tight-lipped on the plot of the show, titled Bon Voyage. They understand that with social media, very little remains under wraps these days.
"Back in the days of Chewin' The Fat, you would speak to a taxi driver or someone in the supermarket a day or two later and they would talk about a character and it made you think we should do more with that one, but now you get opinions instantly," Greg said.
"You have to be thick-skinned – people will judge something before it's even finished."
Ford added: "I put out a tweet before the first episode and said I didn't want to see any tweets until the end, otherwise they hadn't been watching it properly, and no one did. Right on the credits, Twitter just blew up. I've never seen anything like it.
"We've not really had any bad stuff – just a couple saying it's not the same or we've anglicised it, which isn't the case."
Deacon Blue singer Lorraine McIntosh and comedian Bruce Morton are joining the cast for the stage show and there have also been new additions to the regular cast, such as Methadone Mick, while super-fan Amy Macdonald says she would love to be in an episode.
Ford smiled: "It's already turning into The Simpsons with the number of characters in it. We try to avoid a situation where we're writing people in and it becomes a distraction from what's going on. But it's very flattering when people say they would love to be in it."
Still Game Live 2: Bon Voyage, SSE Hydro, Glasgow, Feb 4 to 16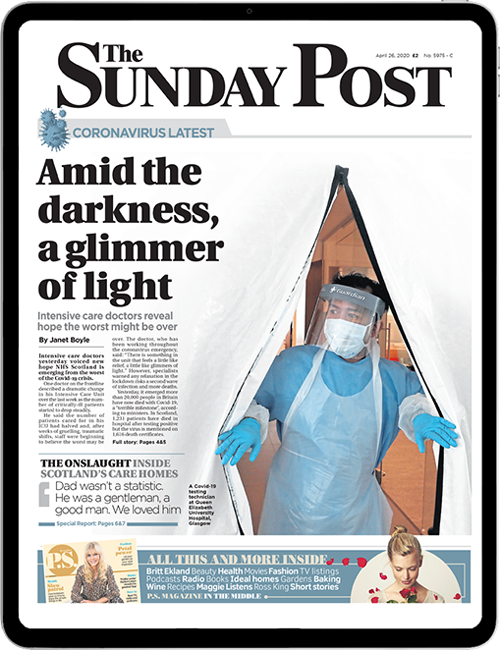 Enjoy the convenience of having The Sunday Post delivered as a digital ePaper straight to your smartphone, tablet or computer.
Subscribe for only £5.49 a month and enjoy all the benefits of the printed paper as a digital replica.
Subscribe