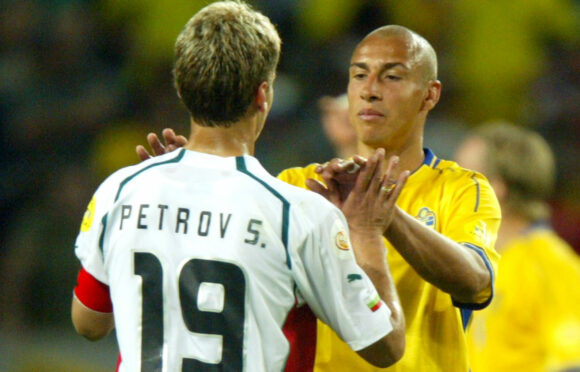 Stiliyan Petrov played at the 2004 Euros for Bulgaria.
But his dream was always to play for his country in a World Cup Finals.
Despite his best efforts – and three attempts on his way to winning 105 caps – the midfielder never managed it.
The Bulgarian doesn't want to see the same fate befall the likes of Andy Robertson, Kieran Tierney, Scott McTominay, Callum McGregor and John McGinn.
All have a chance, injury-permitting, of reaching a century of Scotland appearances.
You could add Billy Gilmour to that list.
Petrov was delighted that Steve Clarke guided the squad to Euro 2020, even though it again ended painfully as we once again didn't make it to the knock-out stages.
The Celtic legend now hopes to see them kick on, improve, and go all the way to Qatar for the 2022 World Cup Finals at the end of next year.
He believes they have the quality to do so, and knows it will hurt every player in Dark Blue – plus the goalies – if they go through their careers without being a part of international football's greatest tournament.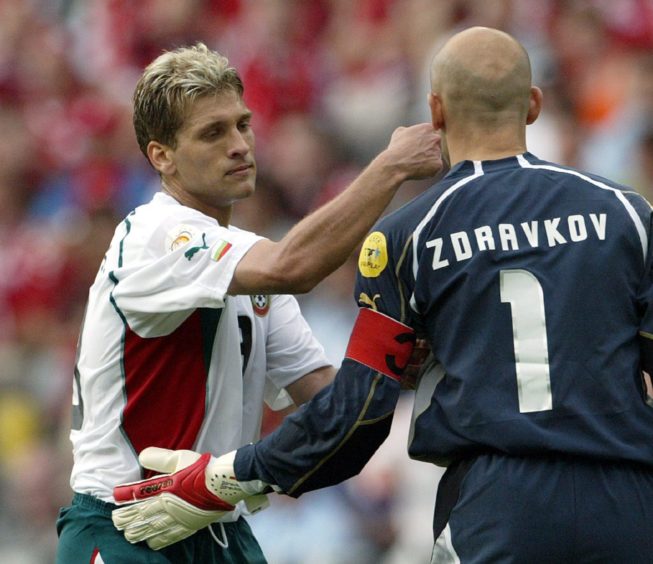 Petrov, who enjoyed many big moments in the Hoops, told The Sunday Post: "Playing for your country should always be the proudest moments in your career.
"It's the level you should always strive for. It's the pinnacle, to be honest.
"I was very lucky to represent Bulgaria more than 100 times, and when I look back on it now, I feel very privileged to have done so.
"As part of a team, to have the hopes of a nation resting on your shoulders is quite a responsibility.
"In some respects, it can be quite daunting and a wee bit scary. But, in other ways there is no bigger thrill.
"I was very proud to be a part of the national squad when we qualified for the Euro Finals in Portugal in 2004.
"The experience was very good, and it was a great learning curve for us all.
"Unfortunately that's the only major Finals I played in for my country.
"We tried many times to get to a World Cup, and couldn't quite manage it. It was my dream to play for Bulgaria in a World Cup.
"I know it will be the same for the Scottish lads.
"When I look at Andy Robertson, John McGinn, Callum McGregor, Scott McTominay, Kieran Tierney and Billy Gilmour, I see boys with the determination and desire to do well for Scotland.
"I think we'd all agree. We can see it in their eyes.
"But, above all else, they are also boys with very high quality. They are all excellent footballers.
"That's why Scotland has to believe they can be in Qatar at the end of next year.
"Yes, of course, they'll have been disappointed with their overall results at the Euros. They got one point from three games and only scored one goal.
"It needs to be better.
"But they recognise that improvement is required. They are not in denial. That's the important thing.
"They should also be proud of what they achieved in the past year. They were the first group of players to get Scotland to a major Finals in 23 years.
"I played with the likes of Shaun Maloney and Stephen McManus at Celtic, and they were excellent players. But they couldn't quite manage to get Scotland to a Finals.
"They also had quality Scotland team-mates, such as Barry Ferguson, Darren Fletcher and James McFadden – and that still wasn't enough.
"So that just shows how hard it is. Winning any game of football at international level is never easy. It should never be taken for granted.
"I just hope that they kick on, and they will know how important it is to get good results against Denmark, Moldova and Austria in September for the qualification games.
"At the moment, Scotland are on five points from three games, and they need to build on that as quickly as possible.
"But they can do it. Why not?
"I hope it all works out for Steve Clarke and the players. I lived in Scotland for seven years, and it's a country close to my heart.
"I want to see them at the Finals next year, that's for sure."
As a kid, Petrov grew up watching Hristo Stoichkov and Co. strut their stuff for Bulgaria, and wanted to follow in their footsteps.
He knows that in the past few weeks there will have been tens of thousands of Scottish youngsters in awe of Robertson and his team-mates, and they have given the nation a level to aspire to.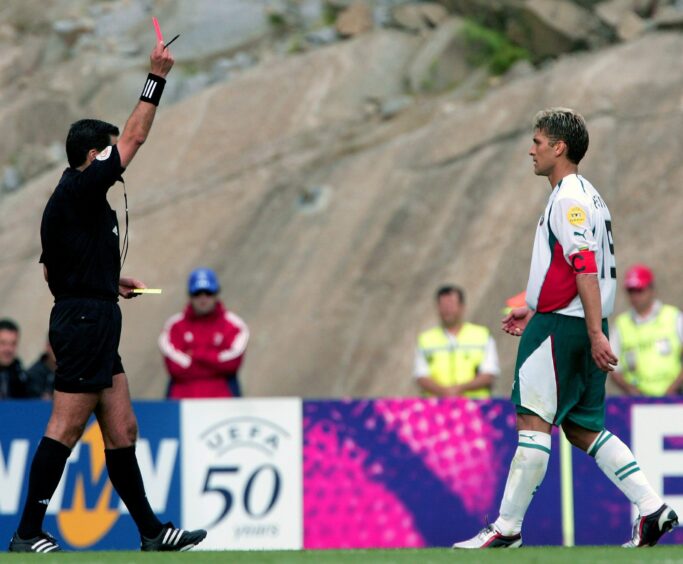 Petrov said: "As a teenager, I had watched my country perform so well in the 1994 World Cup Finals in the United States.
"We got to the semi-finals and beat Argentina and Germany along the way.
"But we lost 2-1 to Italy, with Roberto Baggio scoring both goals for the Italians.
"Sweden beat us in the third place play-off, and a certain Henrik Larsson was part of that Swedish squad.
"But that made me really fall in love with my team and my football.
"I was engrossed watching the likes of Hristo Stoichkov and Krasimir Balakov. They were incredible footballers.
"So it was unbelievable for me that, just a few years later, I was in the national set-up with them.
"Wind forward a decade, and I'm in the national team. It was quite surreal.
"We were disappointed with how we performed at Euro 2004. We had a very good squad, with the likes of Dimitar Berbatov and Martin Petrov.
"We were in Group C and up against Italy, Denmark and Sweden.
"In our opening game we lost 5-0 to Sweden, and they had a brilliant team. Freddie Ljungberg, Henrik and Zlatan Ibrahimovic scored their goals. That shows how high a standard they had.
"We then lost 2-0 to Denmark, and I was sent off for two yellow cards.
"It was such a frustrating time. I felt very bad because I was also the captain, and I should have been setting the standards and leading by example.
"In our final game, Italy defeated us 2-1. Sweden won the Group and the rest of us were away home as only first place progressed."
The current Euros are now at the semi-final stage and Petrov – now fully recovered from the battle with leukemia which affected his time at Aston Villa – has enjoyed the past three weeks.
As a keen student of the game, he has been fascinated as various managers and coaches have tried to find ways of winning games and progressing in the tournament.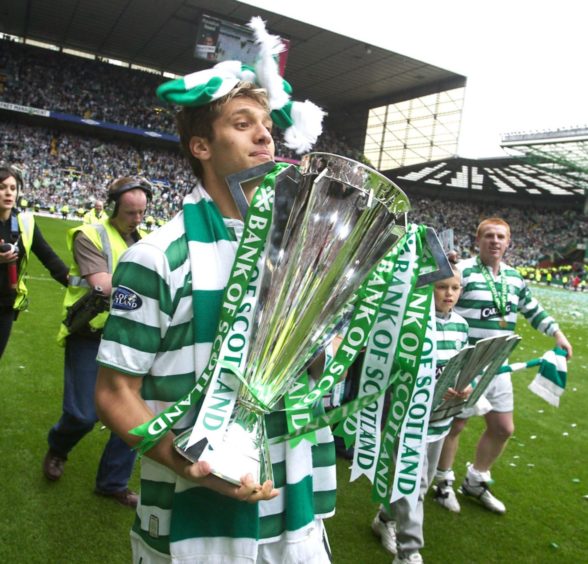 Now 41, and holding a Masters degree in Sports Management through UEFA – as well as the governing body's Pro Licence – Petrov is currently waiting for the right opportunity to get back into football.
The recent action around Europe has only whetted his appetite further.
He said: "I have really enjoyed the Euros.
"There's been high-quality football throughout, and some thoroughly entertaining games.
"I don't think anyone will ever forget last Monday when Spain beat Croatia 5-3, and then France drew 3-3 with Switzerland before being knocked out on penalties.
"That was truly incredible stuff.
"Seeing the fans inside the stadiums has also been brilliant. The game has missed the fans in the past 18 months, there is no doubt about that.
"I'm looking forward to the semis and the Final.
"I was pleased to see Ukraine doing well, as I thought they had a good squad and a good manager in Andriy Shevchenko.
"There are many good operators at international level, and the managers have all set a very high standard.
"They have been a credit and it's been a real eye-opener for me."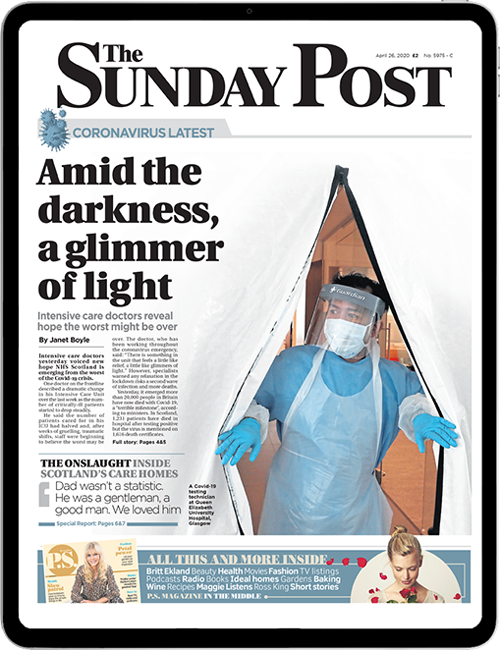 Enjoy the convenience of having The Sunday Post delivered as a digital ePaper straight to your smartphone, tablet or computer.
Subscribe for only £5.49 a month and enjoy all the benefits of the printed paper as a digital replica.
Subscribe