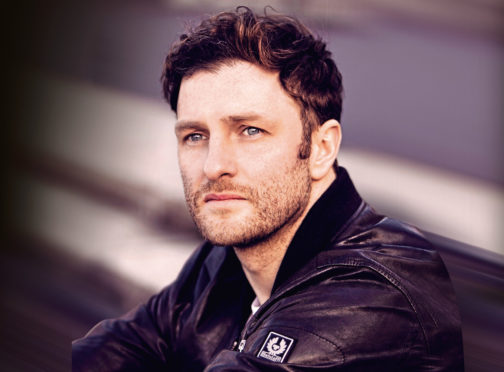 What have you been doing during lockdown?
We have a two-year-old girl, so my days have revolved around her –she loves having both parents at home 24/7.
What were you working on pre-lockdown?
I finished the second series of A Discovery Of Witches for Sky. We'd been filming in the north of Italy, very close to the epicentre of the country's outbreak.
What was working with Robert Carlyle in Cobra like?
It was amazing to work with someone who is a living legend. His Trainspotting character, Begbie, will go down in Scottish film folklore. He was a great guy, and it's brilliant to work with people you admire.
How much fun did you have on the latest Terminator movie?
I was 11 when Terminator 2 came out. I grew up with it and I've always been a Schwarzenegger fan. I was gutted I didn't meet him, but when I saw my scenes were with Linda Hamilton, I thought that might be even better, as her character is such a legend in film. We went out for dinner together one evening and had an amazing chat. It's pretty cool, but you have to not turn into a fanboy.
But you were a little overawed when you first met Richard Gere on the set of MotherFatherSon?
We were at a table rehearsing and I couldn't help staring – I was mesmerised by his hair. He introduced himself and I said: "I hope you don't mind me saying, but your hair is magnificent." He just replied, "Oh, thank you". He was nice, but he kept himself to himself, so in my head I still saw him as Richard Gere. I grew up watching Pretty Woman and there he was, right there.
You must have experienced that sort of reaction thanks to your work as Ian Murray on Outlander?
Probably 99% of people who follow me online are Outlander fans. The fan base is so big and enthusiastic, and the reach of the show is crazy. I did a convention in Blackpool and there were fans from every continent. They get behind causes I'm involved with, which is a great by-product of being in something like that.
What made you take part in a tribute music video for the NHS with other Scottish actors?
I went to the RSAMD with Kieran Brown, who came up with the idea. I've done a couple of musicals, so it was great to be involved in something with so many amazing singers – West End stars such as John Barrowman. For a second I had to think it over, as there have been thank you videos by actors, like the version of Imagine that Gal Gadot organised, which were panned, but I thought the sentiment behind this was so genuine and sincere. My mum worked as a podiatrist and I've always been in admiration for anyone in the medical profession. The NHS is an institution that is utterly incredible but can sometimes be taken for granted.
You've worked a lot in theatre. Are you concerned for the industry's future?
Theatre is such a big part of Britain's heritage. It's hugely important, culturally, and God knows how much the West End generates for the economy. Ultimately, the arts will survive because they always do, but they need to be supported 100%. It would be beyond tragic if some of the theatres dwindled away.
Watch the performance of Beautiful City – A Thank You To Our NHS and Key Workers on YouTube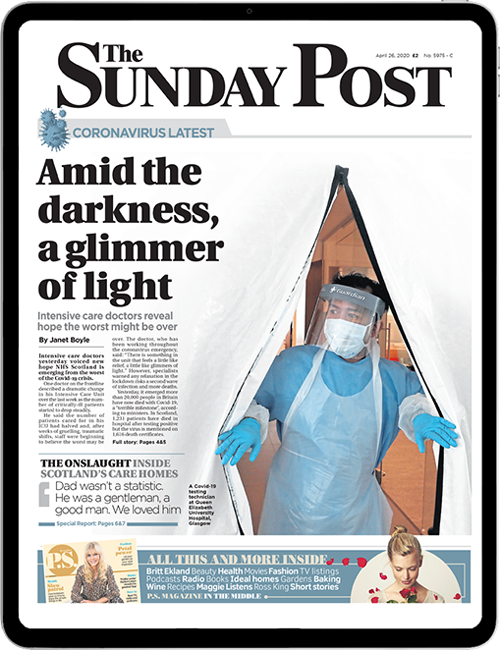 Enjoy the convenience of having The Sunday Post delivered as a digital ePaper straight to your smartphone, tablet or computer.
Subscribe for only £5.49 a month and enjoy all the benefits of the printed paper as a digital replica.
Subscribe