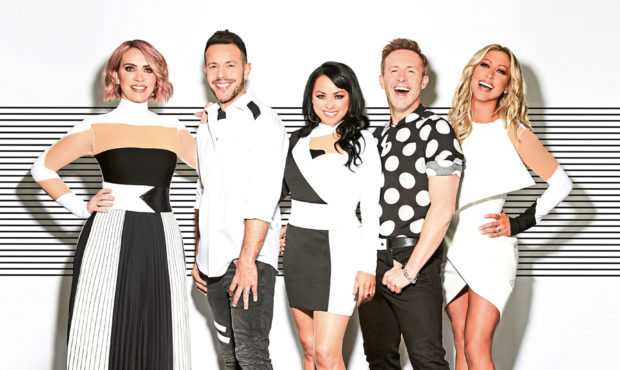 In the 1990s there was a winning formula for every hit pop song – the lyrics had to be catchy, the tempo upbeat and, of course, there had to be an associated dance routine.
It was a clever, marketable trend that turned everyday tunes into the kind of timeless earworms that, even 25 years down the line, still have people singing along.
And, arguably, it's the reason five-piece band Steps were, and still are, a household name.
Starting with their first single 5, 6, 7, 8 – a modern line-dancing hit released in 1997 – all of the group's songs and related music videos were set to choreography, with the "steps" included in the CD for fans to learn at home.
At the height of their first brush with fame, Claire Richards, Lisa Scott-Lee, Faye Tozer, Ian "H" Watkins and Lee Latchford-Evans enjoyed a string of consecutive hits – including a cover version of the Bee Gees' Tragedy, Kylie's Better The Devil You Know, One For Sorrow, and Deeper Shade Of Blue – and even supported Britney Spears on tour.
Looking back, Faye, now 45, admits the whole experience was a whirlwind that no one, least of all the band, expected to last.
"It was all a little bit, 'Let's play it by ear,'" explained the mum of one during a group Zoom call with the other female band members, Lisa and Claire.
"When we auditioned for the band, it was to front one song – 5, 6, 7, 8 – and then suddenly music producer Pete Waterman got his hands on us and saw our potential. It was a bit of a roller-coaster ride, really.
"We were young and excited and the world had a lot to offer. It's amazing to be able to look back in hindsight, and just go, 'Wow! Look at all that we achieved'."
Claire, 43, continued: "It's a really big part of our success story that, ever since day one, we always had a dance routine fans could join in with. When we are on stage, there's a sea of people singing back our songs, and doing all our dance routines
"I think it makes everyone feel included and part of the party."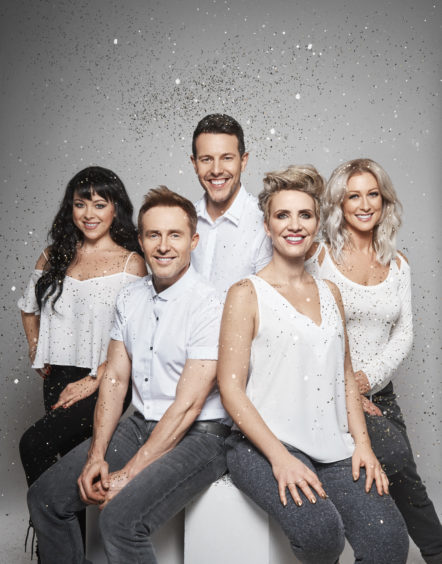 She added with a laugh: "When you start out, you never really know how it's going to go. I'm sure a lot of people would never have predicted that we would still be here, nearly 25 years later."
But here, releasing music, the band still are, even after a decade-long hiatus following Claire and H's decision to leave the group in 2001, only four years after their first single was released.
Steps returned to the limelight in 2011 for a four-part documentary series, Steps Reunion, which saw the band reform and heal any lingering rifts caused by the split. Tapping into '90s nostalgia, the show was a surprise hit that led to another series and the release of a second greatest hits album, as well as a subsequent sell-out live tour.
Although, again, the band still had no expectations.
"It definitely felt like…I'm not sure if gamble is the right word…but there was definitely trepidation releasing new music after having a gap," explained Lisa, 45, who now lives in Dubai with her husband, former Hear'Say singer Johnny Shentall, and two children.
"The great thing is we've always had our own sound, and now we've been able to experiment with it a bit more while still staying true to the 'Steps sound'. I think that's what the fans want, and the reaction has been incredible."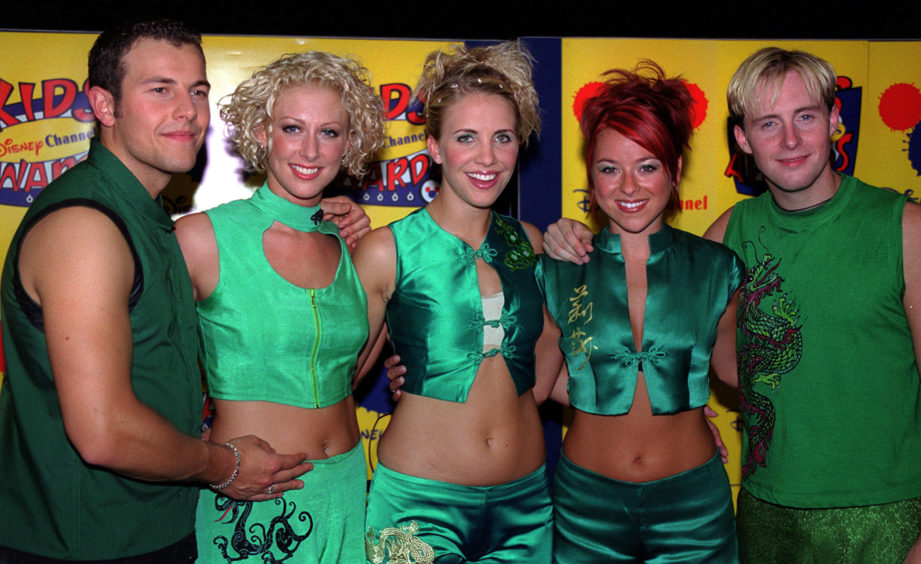 Steps aren't the only band to enjoy a second wave of popularity after reforming. Take That and the Spice Girls embarked on new tours after decades apart, while ITV's 2013 documentary, The Big Reunion, saw 911, Atomic Kitten, Five and B*Witched, among others, take to the stage once again.
So, how does it feel to re-enter the industry, and the dynamic of a band, after so many years away? Faye, for one, points to the proliferation of social media which, for better or worse, now allows the band instant access to their dedicated fans.
She said: "We're quite lucky because, with social media, we can reach the fans directly and they can reach us. You get immediate reactions, and they are usually quick to tell us if they approve!
"But obviously there is the downside to social media, and everybody handles that differently. As a group, we don't provoke the trolls.
"Living in a world without social media, as we did such a long time ago, it takes a while to get used to that access, especially when you have people saying horrible things," added Claire, who is mum to Daisy and Charlie.
"But learning to live with social media, as opposed to growing up with it, is very different. Our kids' generation, for example, don't know the difference, they're growing up in a world where they don't remember life before social media. To them, it's normal but we know it's not to a certain degree. So, we are able to differentiate between the positives and the negatives, and tell the trolls from the real people."
Faye agreed: "It's an unrealistic window into people's lives, isn't it? It's like a world of comparison and competition, but we're lucky to be on the other side because we've seen life both ways. That's why we can use it to our advantage.
"And, really, we're out here to do music, perform and give a little bit of sunshine to people – if people don't like it, they should just switch over, it's as simple as that."
Although still performing their original hits, the band have continued recording new music and their 2017 record, Tears On The Dancefloor, reached No 2 in the charts, as did their sixth studio album, What The Future Holds, released three months ago.
The future, it seems, is looking bright – and all three women admit they can't wait to get back on stage for their upcoming tour, which kicks off in November. And, of course, they'll all be brushing up their dance moves in preparation.
"It's amazing to see everybody doing the dances," Faye said with a smile. "That was one thing I really found incredible when we did our first reunion. When we came on stage, we could physically feel the energy and the rush of air as people screamed. The adrenalin you get from knowing that everyone's on that same high, just waiting for that big buzz, it's just… Wow, to be honest.
"I can't wait until the end of the year when we actually get on stage and see that again."
Claire added: "It's the thing that drives you on so, both performers and audiences, we are all missing it aren't we? Everybody's missing that feeling of walking into an arena for the first time or the minute the music starts for the first part of a show.
"Most people probably couldn't have gotten through lockdown without the TV or music, so I think it just goes to show how important it is. We all need that light in our lives to make all this worth it.
"Plus, we can't wait to get back to see our Scottish fans – they really are the loudest."
---
Steps' new single, Heartbreak In This City, is out now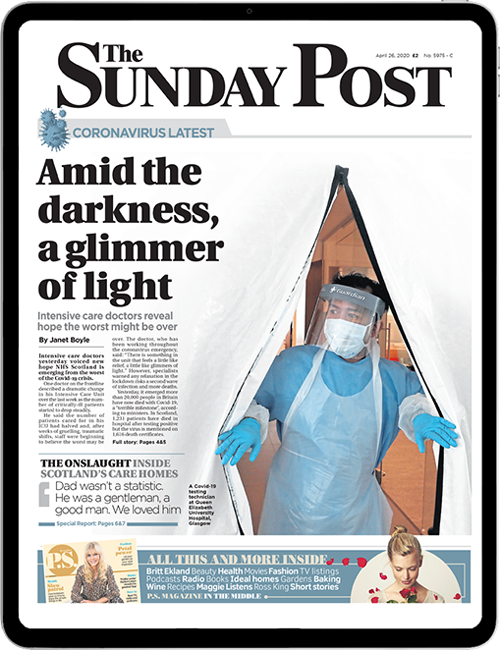 Enjoy the convenience of having The Sunday Post delivered as a digital ePaper straight to your smartphone, tablet or computer.
Subscribe for only £5.49 a month and enjoy all the benefits of the printed paper as a digital replica.
Subscribe