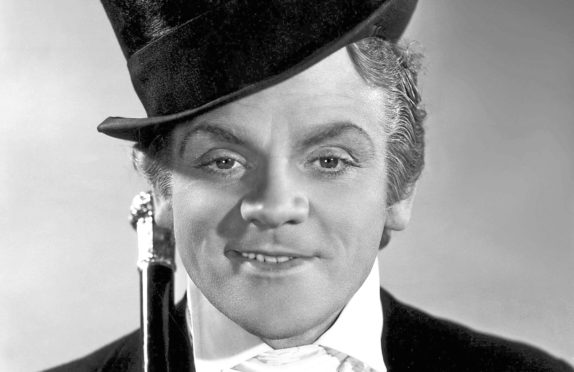 To many, James Cagney was simply the best actor of them all – but don't take our word for it.
Orson Welles once said of him that Cagney was "maybe the greatest actor who ever appeared in front of a camera".
Born on July 17 1899 in New York City, he would dance and fight his way through an incredible and long film career, from tough-guy gangster to more sensitive roles and even lady dancers!
And Cagney always felt that his tough upbringing, and family roots, were responsible for the way he took on every challenge and won in the end.
His father, James Sr, was of Irish descent, a bartender and amateur boxer, and mother Carolyn also had Irish and Norwegian roots.
Cagney put his Emerald Isle roots at the heart of survival in his formative years.
"My childhood was surrounded by trouble, illness and my dad's alcoholism," he would say, "but we just didn't have the time to be impressed by all those misfortunes.
"I have an idea that the Irish possess a built-in don't-give-a-damn that helps them through all the stress."
Not that there was much toughness about his first paid acting role, in 1919, when Cagney played a lady dancer in the chorus line of revue Every Sailor.
Even that kind of job would have thrilled him and his family, as Cagney had been through plenty already.
The sort of child who was often poorly, two of his six siblings had died within months of birth and they feared the same would happen to Jimmy.
His mother was worried he'd be dead before they could have him baptised, but thankfully he pulled through.
Just imagine a history of cinema that lacked James Cagney!
When his father died during the 1918 flu pandemic, Cagney had to drop out of the Student Army Training Corps and take on various non-acting jobs.
Perhaps it was the variety of those times that gave him so much knowledge of how all sorts of people behaved.
He would, after all, have seen it all as a junior architect, copy boy at the New York Sun, bellhop, night doorkeeper and more, and he loved hard work.
"It was good," he would insist years later.
"I feel sorry for the kid who has too cushy a time of it.
"Suddenly he has to come face-to-face with the realities of life without any mama or papa to do his thinking for him."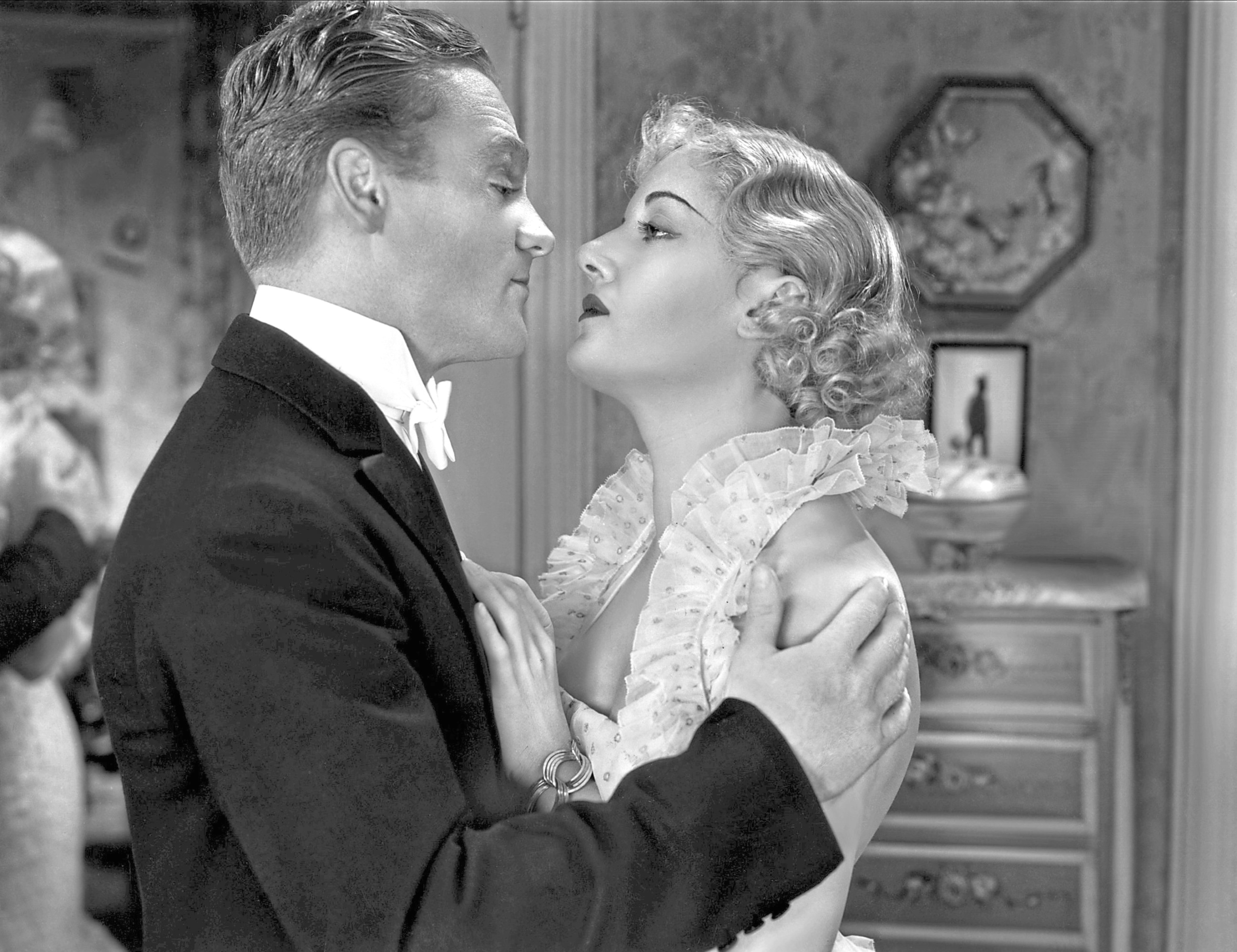 The world of film began to intrigue him during visits to an aunt, who happened to live across the road from a studio.
The young Cagney would climb a fence to watch them filming.
He got into amateur dramatics, but was happy at first to just work behind the scenes.
When Harry, his acting brother, fell ill, Jimmy stood in for him.
His remarkable memory meant he had somehow learned all the lines already – and it seems that, as soon as he got in front of the cameras, he was hooked.
When a co-worker in a department store, who had seen Cagney's great dancing, mentioned a role in Every Sailor, Jimmy went for an audition.
A wartime tale centred on servicemen dressed as women, previously titled Every Woman, Jimmy auditioned successfully.
Considering the tough image he would become famous for, Cagney wasn't in the least bit embarrassed about playing a female.
On the stage, he said: "I am not the fellow Jim Cagney at all. I certainly lost all consciousness of him when I put on skirts, wig, paint, powder."
His mother, meantime, was keener for him to complete a good education.
But, while he brought in much-needed cash for the family with various jobs, he also kept an eye on any acting jobs that came up.
The following year, 1920, Jimmy was in the chorus of Pitter Patter, and met Frances Vernon.
By 1922 they would be married, and it would last until his death 64 years later.
Their show did well, running for over 30 weeks, and this helped to boost Cagney's profile.
They moved to California in 1924, partly with an eye on potential film work, but nothing came of it and they eventually decided to move back to New York, short of work and cash.
If that Irish stoicism had kept him going as a kid, it was much-needed as a husband, too.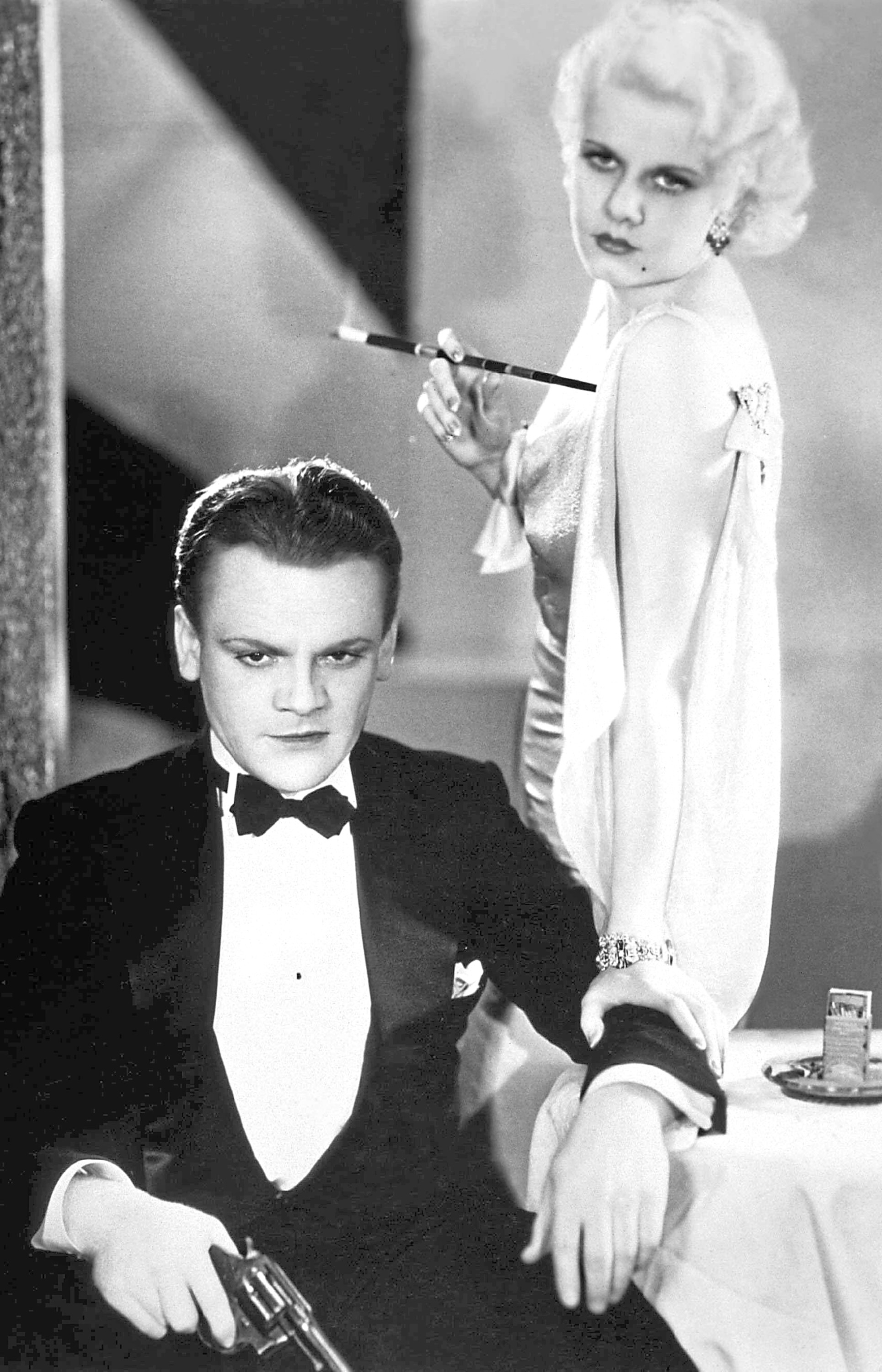 Another stage role, as a tough guy rather than a dancing man in a dress, led to a bit more work, but it would be the following decade before cinema took him where he really wanted to be.
Al Jolson had bought the rights to Penny Arcade. Having loved Cagney in the play, he stipulated that Warners had to use him for the movie version.
Next came a gangster role, in 1930's The Doorway To Hell, which gave him and the studio a hit and further boosted his reputation.
You might not expect a man who mashes grapefruit into a girl's face to also boost his reputation, but this became an iconic scene in Cagney's career.
Mae Clarke was the recipient, in 1931's The Public Enemy, which would prove his breakthrough into the proper big time.
Amazingly, he had been cast as the good guy at first, with the baddie pencilled in for Edward Woods. Thankfully, they saw that side of James Cagney and switched them round!
One of the first films made on a low budget but raking in over a million bucks, it made everyone sit up and take note of this nasty guy Cagney.
The writers claimed that the idea for the grapefruit attack was inspired by real gangster Hymie Weiss, who had thrown an omelette at his girlfriend's face.
Mae Clarke would say she regretted agreeing to do it and that the idea hadn't even been in the script, but for film fans it remains an unforgettable scene.
And even now, almost 90 years later, it still manages to shock!
Footlight Parade, his 1933 musical opposite Joan Blondell, gave Warners their biggest hit of that year, featuring the dazzling synchronised swimming scenes.
Cagney played a director of Broadway musicals, and had been so keen to land this one that he had bombarded the studio with requests.
It would be the first time the world got to see his extraordinary dancing on the big screen, and that alone made it a sensation.
The same year, Hard To Handle saw him portray a con artist making some dodgy money out of a dance marathon during the Depression.
His 1934 film Here Comes The Navy saw him back in the world of sailors, only this time playing a male sailor – it was a phenomenal hit, carried by Cagney and Gloria Stuart.
If her name rings a bell, it should do. Another maritime-based movie she would appear in would be Titanic, many years later – in it, she was cast as the 101-year-old Rose Dawson Calvert.
Stuart herself would live to the age of 100.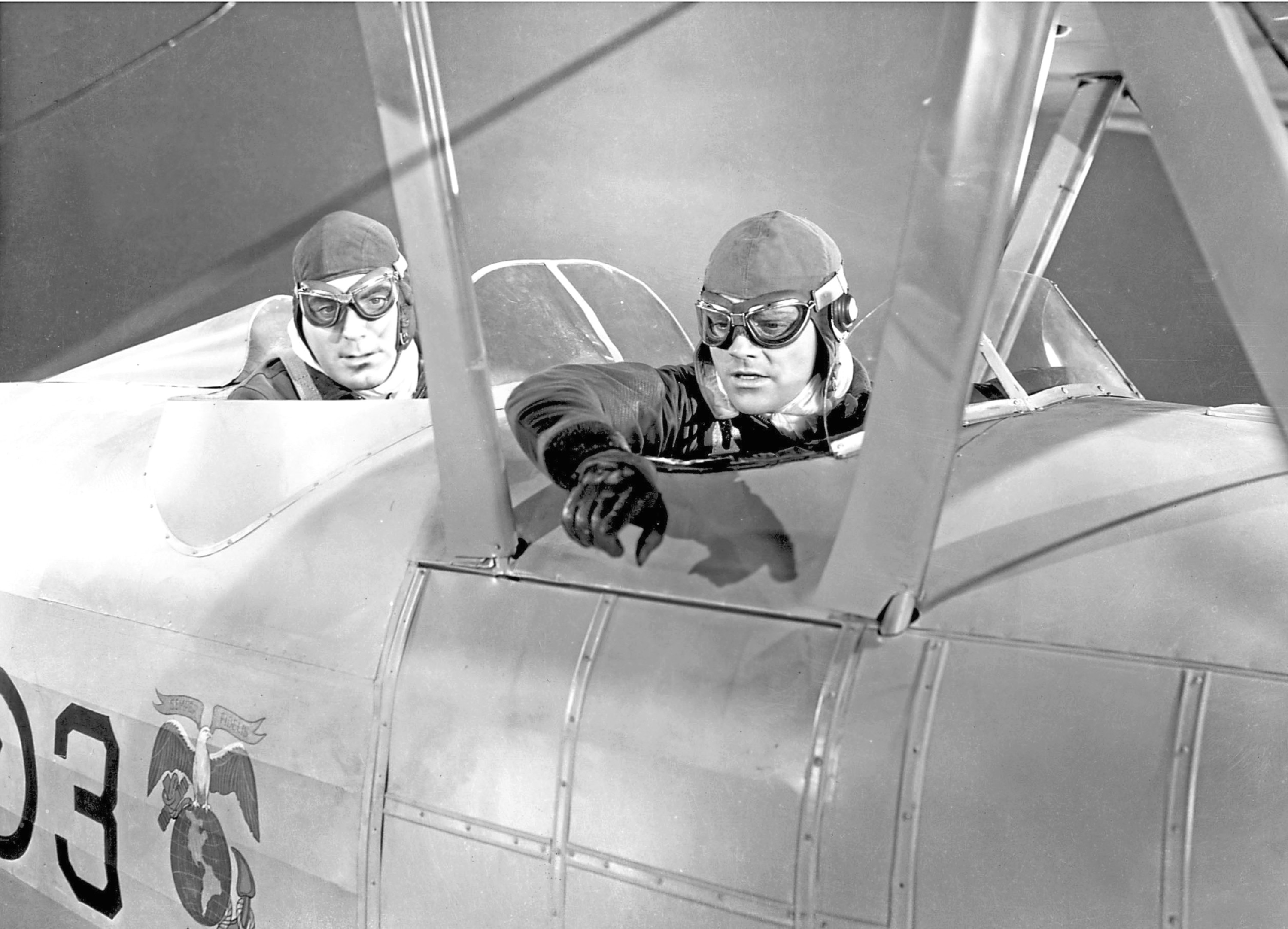 Cagney next went from the high seas to the clouds in the sky, playing Thomas O'Toole, dubbed "the world's greatest aviator", in Devil Dogs Of The Air.
Co-starring with Pat O'Brien, with whom he would make nine films, it was the story of the cocky O'Toole, too brash and over-confident to be part of a team.
He learns the error of his ways and even ends up lauded as a hero, after safely landing a plane that's on fire and pinching his colleague's girlfriend into the bargain.
By now, Cagney was on a roll and Warner Bros were delighted that they had leapt in with such a lengthy, lucrative contract.
He was a sailor once more, though one from a different age, in 1935 flick Frisco Kid.
This time, Cagney played Bat Morgan, who comes ashore in San Francisco in the 1850s, gets robbed and is almost forced to work on another ship.
With everyone obsessed with gold fever, there is a severe shortage of sailors. Instead, he manages to escape and throws himself enthusiastically into the city's world of gambling, corruption and vice.
In other words, just the sort of film role that Cagney could really get his teeth into.
Bat falls for Jean Barrat, daughter of a murdered publisher, but she can't cope with the criminal side of his life, despite him being a good guy deep down.
Some of his buddies on the wrong side of the tracks end up hanged as the people decide enough is enough and fight back against the corruption.
He himself only escapes by the skin of his teeth when Jean sticks up for him, and it was an interesting pointer to what lay ahead for James Cagney – in 1938, a movie that would make him a household name across the globe.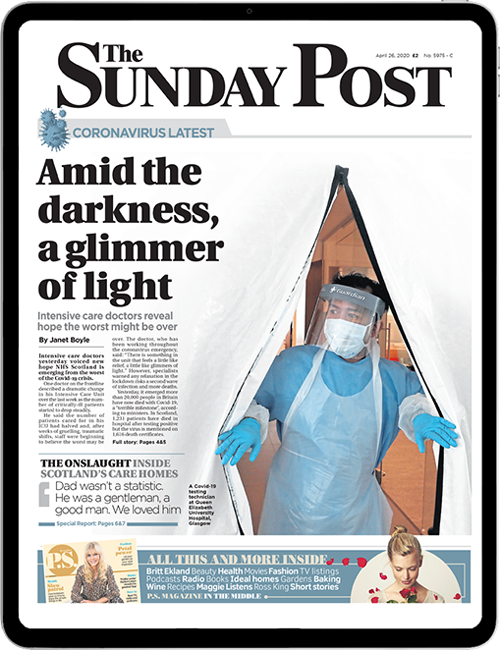 Enjoy the convenience of having The Sunday Post delivered as a digital ePaper straight to your smartphone, tablet or computer.
Subscribe for only £5.49 a month and enjoy all the benefits of the printed paper as a digital replica.
Subscribe