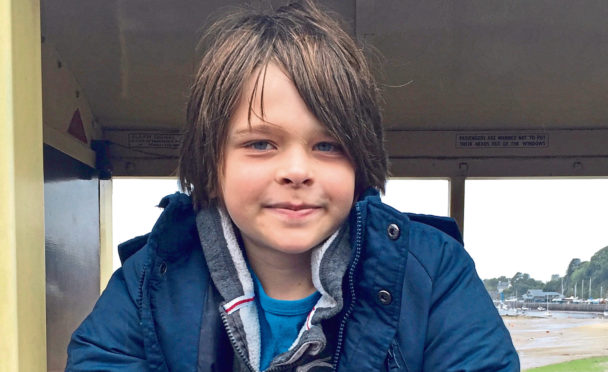 Britons are almost 30 times more likely to get a blood stem cell donation than to be registered as a blood stem cell donor themselves.
That's why blood cancer charity DKMS is challenging more people to take the first step to register as a donor.
We Brits are a generous nation – over half of us volunteer our time for charities and the like and two-thirds make regular donations.
Yet 39% of those questioned in a recent survey said they would register to be a blood stem cell donor but few actually signed up.
In the UK, blood cancers are the third-most common cause of cancer death. For most people there is no single cure.
Yet a blood stem cell donation from a genetically similar person can offer the best treatment and a second chance at life.
Only one in three people with a blood cancer and in need of a transplant will find a matching blood stem cell donor within their own family – the others rely on a generous stranger to register as a donor to save their life.
DKMS registers people to be potential donors between the ages of 17-55 and recently registered their 500,000th donor.
But as someone somewhere in the world is diagnosed with a blood cancer every 35 seconds, they desperately need more people to register to meet the growing demand.
A barrier to getting the public to register as a potential blood stem cell donor can be the misconceptions about the process, which is sometimes thought of as very invasive.
The reality is around 90% of all donations are made through a method called peripheral blood stem cell (PBSC), which is similar to giving blood.
Blood is taken from one arm, passes through a machine which extracts the stem cells and the blood is then returned to them through their other arm.
This process takes around four hours.
A minority of donations are made through bone marrow collection. This is when the stem cells are collected from the bone marrow at the back of the pelvic bone.
For both methods the donor's blood stem cells are regenerated within two weeks so if you donate you will save a life but do not lose anything.
One family desperately grateful to an anonymous stranger is that of 11-year-old Ben Walker.
Ben was on holiday in Cornwall with his family in June last year when his mum Ginny noticed his gums were growing over his teeth.
Ginny took her son to the hospital concerned about Ben's gums and the change in his behaviour – he had become tired and easily frustrated.
Following numerous tests, Ben was shockingly diagnosed with acute myeloid leukaemia (AML) which was devastating news for the family.
They were told the best chance of saving Ben's life was a blood stem cell transplant. Unfortunately, no one in the family was a match but after a global search, his life was saved by a stranger.
Ben had to undergo three gruelling rounds of chemo before he found his lifesaving match but, despite some difficulties along the way, his stem cell transplant was a huge success.
Now Ginny is urging people to come forward and register as a potential donor to help others in their fight against blood cancer.
Ben says: "My diagnosis was really frightening but I knew I had to keep strong for my mum. Going through chemo was a really horrible experience, I didn't expect it to be so tough.
"Now, I'm so grateful to the stranger that saved my life. I can spend time doing the things I love – building Lego, watching Harry Potter and Marvel films and gaming!"
Ginny says: "Having your son diagnosed with cancer has to be one of the most worrying and upsetting experiences a mother can go through.
"I can't begin to explain how grateful we are that a stranger has done the most altruistic act imaginable – registered as a blood stem cell donor and helped save someone's life.
"I wish I could give them the biggest hug in the world!
"I hope that everyone takes the opportunity to register as a blood stem cell donor with DKMS and go on standby to save someone's life."
Emma Kenny, resident psychologist on ITV's This Morning, says: "It's great to see Brits have so many good intentions but they need to be acted upon before they can help change lives.
"Most altruism is reactive, we respond when we see others in pain and in need of help. Without that trigger we are less likely to be altruistic.
"This explains why Brits act generously when they see a stranger in need in front of them but when the stimuli is less immediate, they are less likely to take action such as registering as stem cell donors.
"The process is simple. Register online, they post you a swab kit home and it takes a few moments to swab."
Visit dkms.org.uk for further details.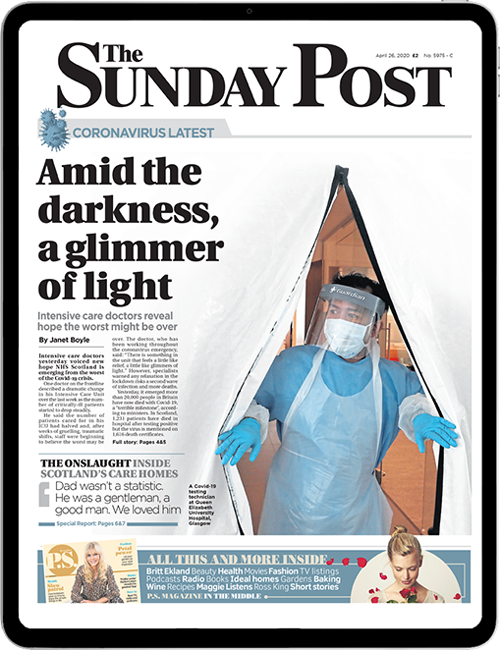 Enjoy the convenience of having The Sunday Post delivered as a digital ePaper straight to your smartphone, tablet or computer.
Subscribe for only £5.49 a month and enjoy all the benefits of the printed paper as a digital replica.
Subscribe