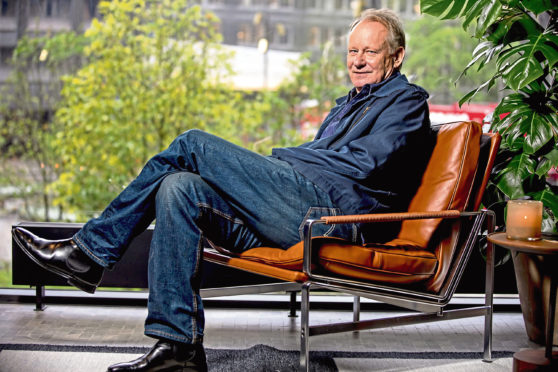 Swedish actor Stellan Skarsgård talks Mamma Mia, Chernobyl, passion projects and going back to work…
How did you spend the past six months?
I spent most of it in our summer house in Sweden with family – there was about 20 of us. I did a lot of cooking, and watching the spring turn to summer in slow motion. But I'm absolutely ready to go back to work now.
What will you be working on?
I actually did a couple of days in Hungary two weeks ago, some additional shooting on the new Dune film. It's due out in December, but it depends on how the cinemas go, they might push it back. Next is the new Star Wars series, which is supposed to film this month, but we're shooting in England and the quarantine rules change all the time.
Your new film, The Painted Bird, has been a long time in the making?
I'd met the director, Vaclav Marhoul, a long time ago. He called 11 years ago and said he'd bought the rights to the book and asked if I would be in it. I agreed immediately, as it's the type of film you want to see made, but it's the kind of project impossible to finance. It took him several years, but other actors like Harvey Keitel and Julian Sands also agreed, which made it possible to make.
What's it about?
It's a rather dark story about a little boy roaming in Europe through the Second World War. There is no sugar added. The film looks beautiful, which is in contrast to the harsh reality depicted.
You seem to switch between independent films and Hollywood movies?
When you've done a small independent film, with a complicated story, it's hard work, so it's nice to do something more fluffy and "popcorny". My contract for this film was 100 euros and I have eight kids, so I have to live. The Hollywood projects have been with good directors. I got involved with Marvel as Kenneth Branagh was doing Thor, the Pirates Of The Caribbean films were with Gore Verbinsky, who is a very interesting director, and now I'm doing Dune with Denis Villeneuve, who is a fantastic director.
Did you enjoy making the Mamma Mia films?
I went to see it in the theatre and I said, there's no story, there is nothing happening. But there is a lot of music and a party going on, and the actors are so generous, they can laugh at themselves and have fun, and that gives the audience a feeling they are invited to a party, too. I would go back again if they had something good planned.
You won a Golden Globe for Chernobyl – what did you make of the reaction to that series?
We all did it because we thought it was important, but we didn't think it would be such a success. It's nice to do things that are about something, mean something, and that we can learn from. We're showered with entertainment, but most of it isn't about something we can relate to, it's not based in reality, but this was about reality while still being a drama, and that was refreshing to the audience.
The Painted Bird is in selected cinemas now and also available to stream digitally.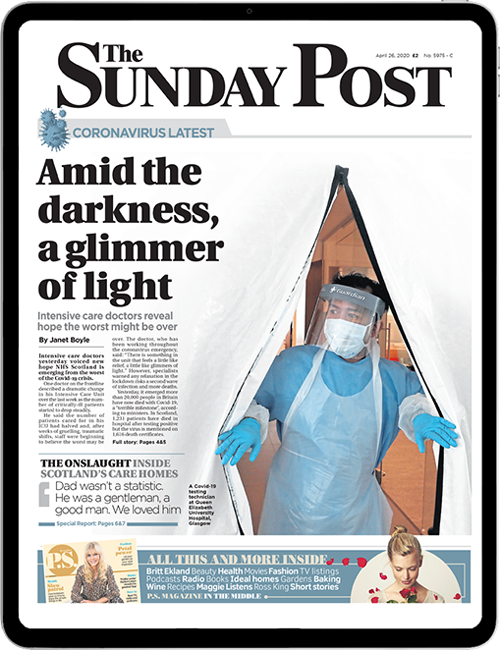 Enjoy the convenience of having The Sunday Post delivered as a digital ePaper straight to your smartphone, tablet or computer.
Subscribe for only £5.49 a month and enjoy all the benefits of the printed paper as a digital replica.
Subscribe