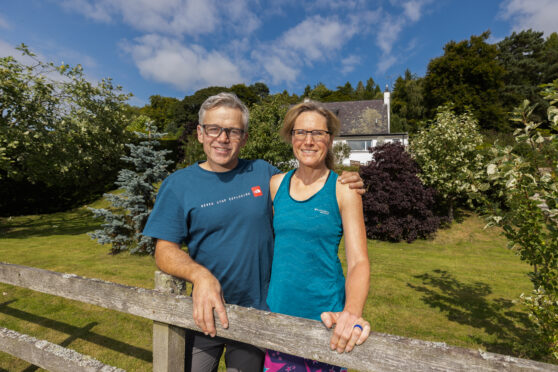 For many of us, our months in lockdown were a chance to dream of new lives in new locations, of getting away from it all and following our dreams.
Well, as we pick our way into a new normal, for most of us the dream is over. But not for everyone.
Here Fiona Russell, an outdoors journalist and enthusiast known as Fiona Outdoors to the thousands of fans of her website, describes the practical and emotional upheaval of leaving the Central Belt to start a new life in the Highlands with husband Gordon Lacey.
---
---
After a decade of talking about it – and my husband and I had talked about it endlessly to pretty much anyone we knew and, sometimes, complete strangers – we finally did it this summer.
Gordie and I swapped our contented, familiar life in a Glasgow suburb for a home in the Highlands. We sold our comfortable family house, packed with memories of bringing up my now-grown-up daughter, where we had the best neighbours and were surrounded by a large group of friends and family.
Within months we had found a new property on the Black Isle, with sea and hill views that we had immediately fallen for. By early summer, we had moved our life 175 miles north.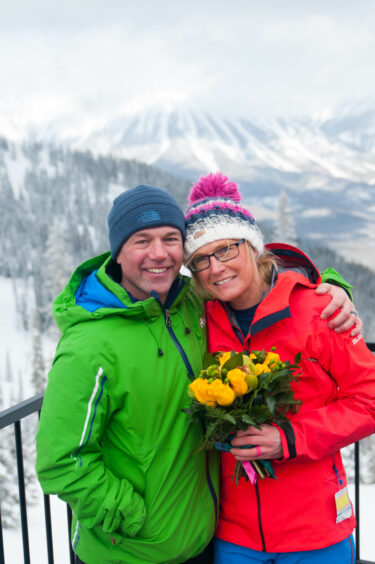 This had long been our dream plan after being empty-nested – to be closer to the mountains that we spend so much of our time exploring.
And so here we are. We now have a lovely house with plenty of space for guests and a large garden that gives us the seclusion we had craved.
Our address, which doesn't even include a number or street name, is in a tranquil hamlet surrounded by pretty countryside and picturesque woodland that overlooks the Moray Firth.
The rumours of sunnier and drier weather on the east compared to the west of Scotland do appear to be true. On top of this – and the best part of the move for us – instead of having to drive many hours north or make plans for a weekend away, we now have an amazing outdoors playground on our doorstep. In almost every direction and usually within only an hour's drive, there are hills, mountains, glens, forests, coast and lochs offering so many possibilities for the activities we most enjoy, including running, cycling and climbing.
We are now hoping to buy sea kayaks and stand-up paddleboards and I've added wild swimming to my list of outdoors hobbies.
Happily ever after?
It certainly feels like we have landed in the middle of our dream. So, that should be that, shouldn't it? The happy-ever-after story of an outdoorsy couple in their middle years? Yet this dream that had nagged at us for so long, had also transported us a three-and-a-half-hour drive from our lovely life as we have known it together for 12 years.
Glasgow and the surrounds had been my home for almost 25 years, while Gordie had never lived more than seven miles from his birthplace. We had left behind great friends and family who are no longer around the corner for a face-to-face chat and coffee, a rant over a glass of wine, or a quick run, walk or climb.
While so many people have already visited and stayed with us – that's the bonus of operating a free Airbnb for friends as we come out of the Covid pandemic – I do want, and need, some local pals.
However, I have discovered it's not so easy to make connections when you've not relocated for a reason: a job, for example, or a school. We have moved simply because we fancied it.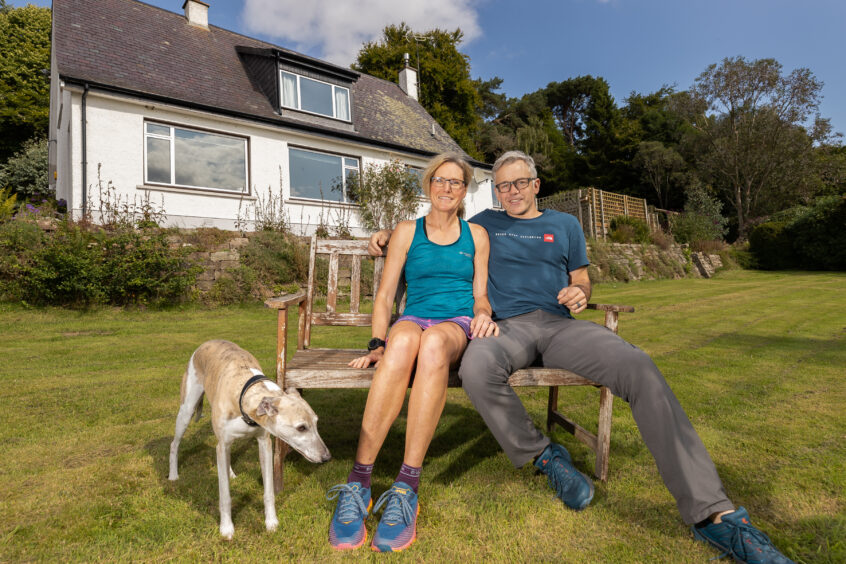 There are no chats in the office with new colleagues or conversations struck up with other parents at the school gates. While the fact that I am a freelance journalist and I work from home – or anywhere with broadband – has made the move easier in so many ways, it also means I have fewer opportunities to be with other people.
Gordie's employer has been generous, too, with his work arrangements, but there is no new local workplace for him. I've been surprised by how lonely and downbeat I've felt at times. Everyone said to expect this, but I'd thought my active outdoors life and enjoyment of solo adventures would keep me buoyant.
I've realised that while I like my own company, I've also taken for granted the many wonderful friendships I've gained over the years for good chat, spontaneous laughter and for a run, walk or bike ride. I've hugely missed my besties and my daughter, who lives in Stirling as she completes a Masters degree.
And, so, I've had to put myself out there – often outwith my confidence comfort zone – to make new acquaintances. I've joined a hill running group, which seemed at first to be very intimidating with lots of very fit and strong athletes. I'm a new member of a coastal rowing club, which was not a sport I'd tried before and is based in a neighbouring village where I was sure my English accent would make me too conspicuous.
I've also overcome my sense of being the geeky new kid to stop to introduce myself to every person I've passed in our new community. And I've gone on dates. These are not romantic, rather they are friendship dates – matched by friends of friends on social media. However, these liaisons with potentially like-minded folk have still felt awkward at first.
A warm welcome
None of this has been easy and often it has felt uncomfortable, but I'm relieved by how friendly and welcoming almost every new person has been. Slowly but surely I'm making new friends and, little by little, I am being included into wider friendship circles.
The formerly polite version of me, presented in the first instance to strangers, is slipping closer to the relaxed and more "normal" me. The Black Isle climbing world appears to have been as welcoming to Gordie, and he has been similarly introduced to climbers at local crags.
Before we moved north, we had been warned that we might feel like outsiders or new settlers for many years to come. While I sense this might be true if we'd bought a holiday home for part-time living, I'm encouraged by the open-arms friendliness of our neighbours.
We might not be one of the locals yet, but we are living and as immersed as we can be in community life and contributing to the local economy. Yet more people suggested we may also experience a culture shock in rural Highlands.
Life does have a slower pace, the shops, pubs and restaurants are further away and I've sometimes had to pay for post and delivery to our region but neither of us seem to crave big city amenities and flashy modernity (although, if anyone at BT is reading this, it would be a fantastic if you could "Openreach" us and connect our house to speedier broadband).
Rural life
In any case, and especially considering our rural location, we are not far from Inverness which, it turns out, has most of the conveniences of a larger city but with a small-town size and atmosphere.
We could easily feel cut off from the world if we chose to. The house is set in a big plot and sometimes my husband and I do not leave our new pad for days at a time. Unexpectedly, this appears to suit us. We enjoy the peace and quiet and the many miles of country trails that can be accessed on foot without a need to get in a car.
We need only shop in a supermarket once a week. We buy fish from a passing fishmonger and hen eggs from an honesty box. We have plans to grow our own fruit and veg.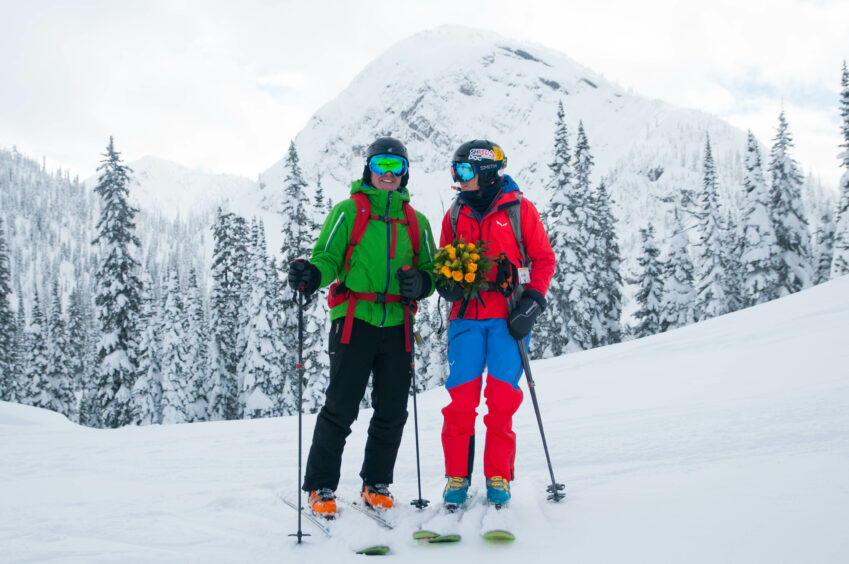 I should really mention the garden, which is far bigger than we had in our dream plan. We had envisaged a small, low-maintenance affair with gravel and a few flower pots.
Neither of us were keen gardeners before we moved and we now have a long list of chores, including grass cutting, hedge trimming and weeding, as well as an anxiety about topics such as perennials and pruning, which neither of us know anything about. Out of nowhere – and we are as surprised as anyone about this – we've both developed a passion for keeping our garden looking beautiful.
The day we flitted, a friend messaged to wish us well. She wrote: "Fortune favours the brave." I wasn't sure I felt that brave because I was too excited. Now I think we have been courageous.
Many people talk about selling up after they retire or when the kids leave home but the change can be overwhelming. I've heard of people returning to the towns and cities a short while later.
In our case – and so far – it does feel like a dream come true. I guess we'll need to see what a Highland winter brings though!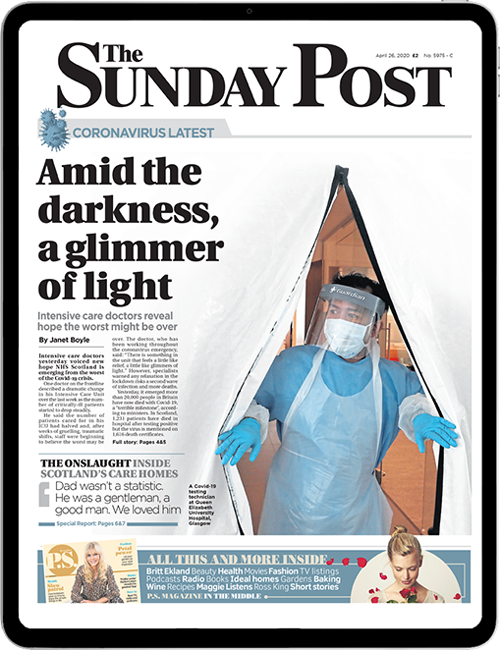 Enjoy the convenience of having The Sunday Post delivered as a digital ePaper straight to your smartphone, tablet or computer.
Subscribe for only £5.49 a month and enjoy all the benefits of the printed paper as a digital replica.
Subscribe