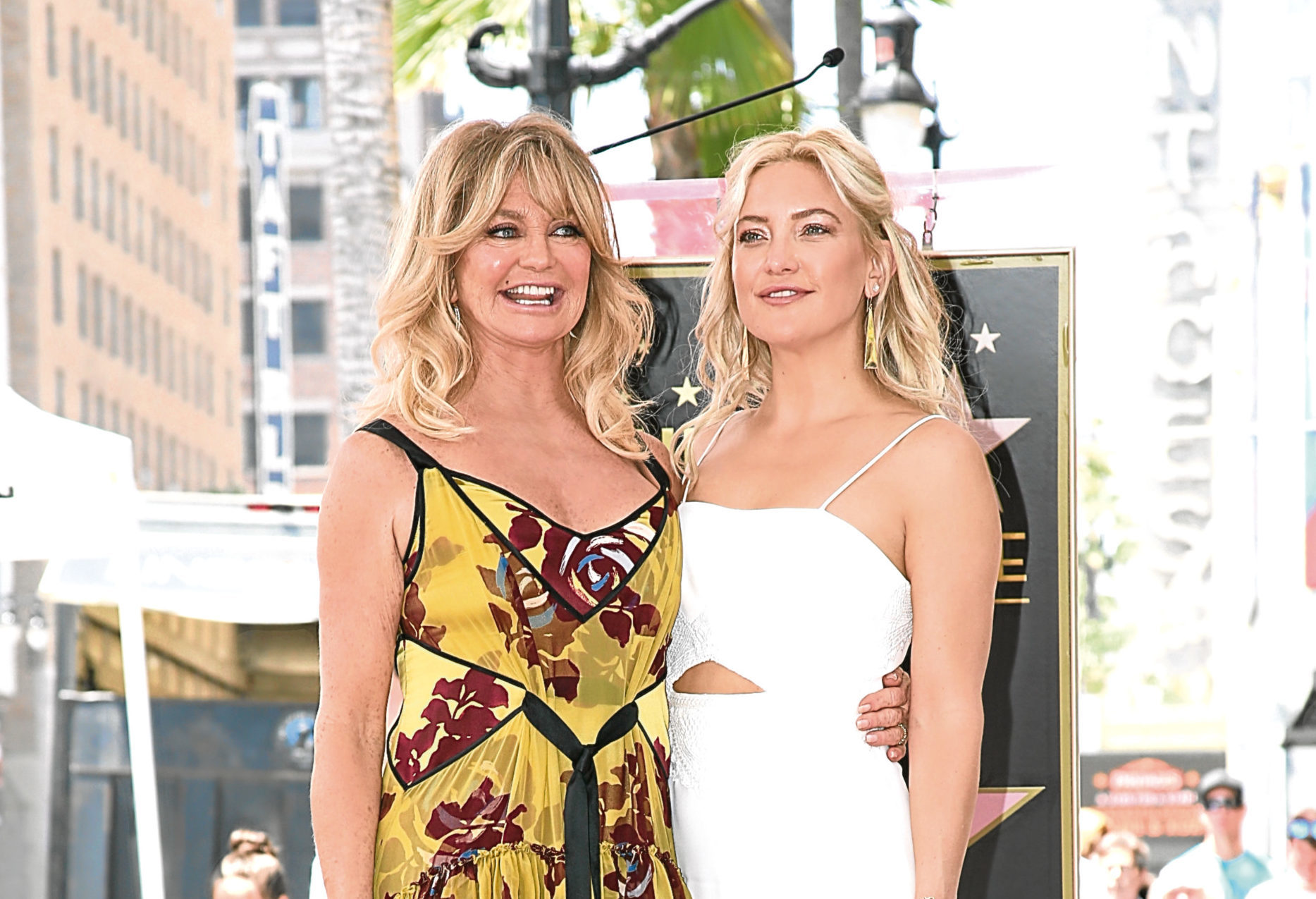 MOTHER'S DAY means flowers, chocolates and being taken out to dinner for so many much-loved mums.
In fact, ask: "Who has the best mum in the world?" and millions of voices will answer: "I have!" Among those voices will be some very famous ones who are as proud of their mums as their mums are proud of them.
Robbie Williams, for instance, has never been shy about saying how proud he is of his mum, Jan.
"She has always been very supportive but always tells me straight if she thinks I am doing something wrong or not giving my best," he says.
"I can always talk to her, I always have. In all my ups and downs, she has been there and doesn't just tell me I'm great all the time. She gives it straight from the hip, but that's what makes her so special.
"She's just a great mum."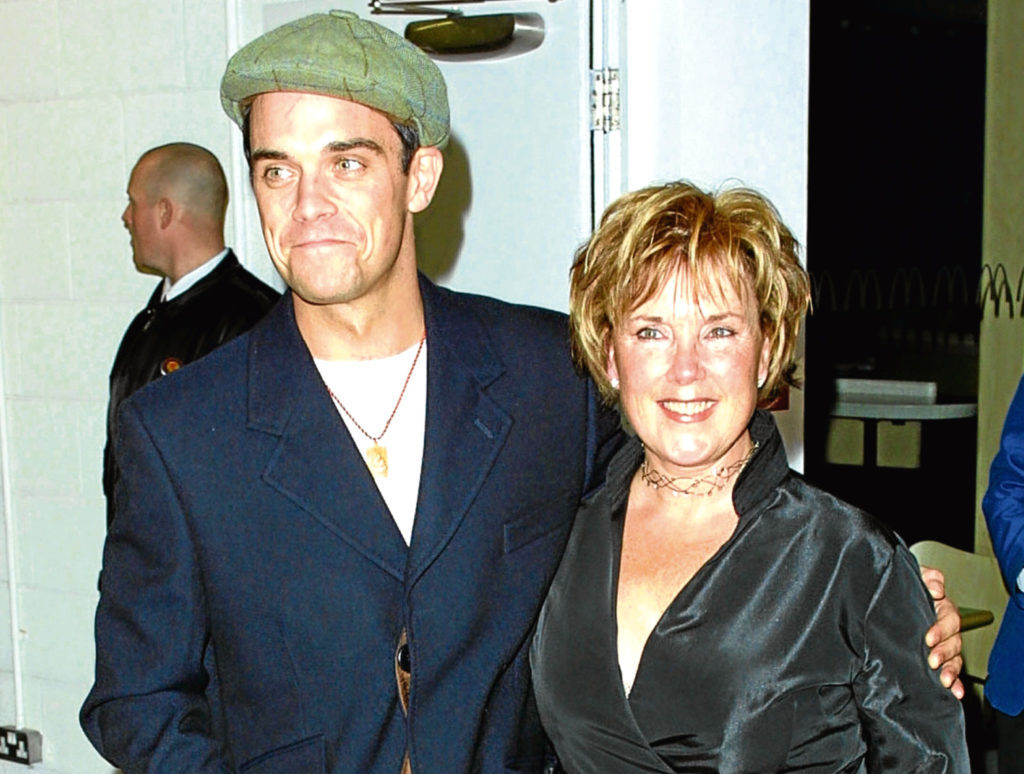 Former Manchester United football legend and now Welsh international manager Ryan Giggs believes his mum helped keep his feet on the ground when he was thrust into stardom.
"She was brilliant for me," he reveals. "I was just a kid, a teenager who suddenly found himself in the spotlight.
"The club protected me a lot but my mum also played a major part in not letting it all go to my head.
"I used to see giant photos of myself on advertising boards. I'd walk in the house and mention it to my mum, and she would say: 'Never mind all that, give me a hand with the washing up!'
"When I bought my own house, she gave me a vacuum cleaner as a gift! She was always very practical and helped me make sense of it all. She was brilliant and still is."
Talking of football, there's also Jackie Adams, mother-in-law to David Beckham and mum to his wife, Victoria.
"I've always been able to talk things over with my mum," says Victoria. "Right the way through from the start of my singing career to marrying David and then having children, she has been at the end of the phone at any time.
"She gets on really well with David so that makes a big difference. She always takes an interest in everything we do but she has never tried to interfere without being asked.
"That's just one of the things that makes her such a great mum. I hope my kids think the same about me."
It might be difficult having a famous mum but if it is, Kate Hudson has never noticed, even though she's the child of Hollywood superstar Goldie Hawn.
"She always tried to make my childhood as normal as possible," explains Kate. "It was never that normal, of course, because she is a fantastic lady with an incredible sense of fun so we have had lots of laughs.
"I got used to her being famous but she's never been a diva.
"At home she is just Mum.
"I wanted to be like her and she has been a tremendous help with my career. She has advised me without trying to do it all for me.
"As mums go, I think she is the best. I got a good deal with her."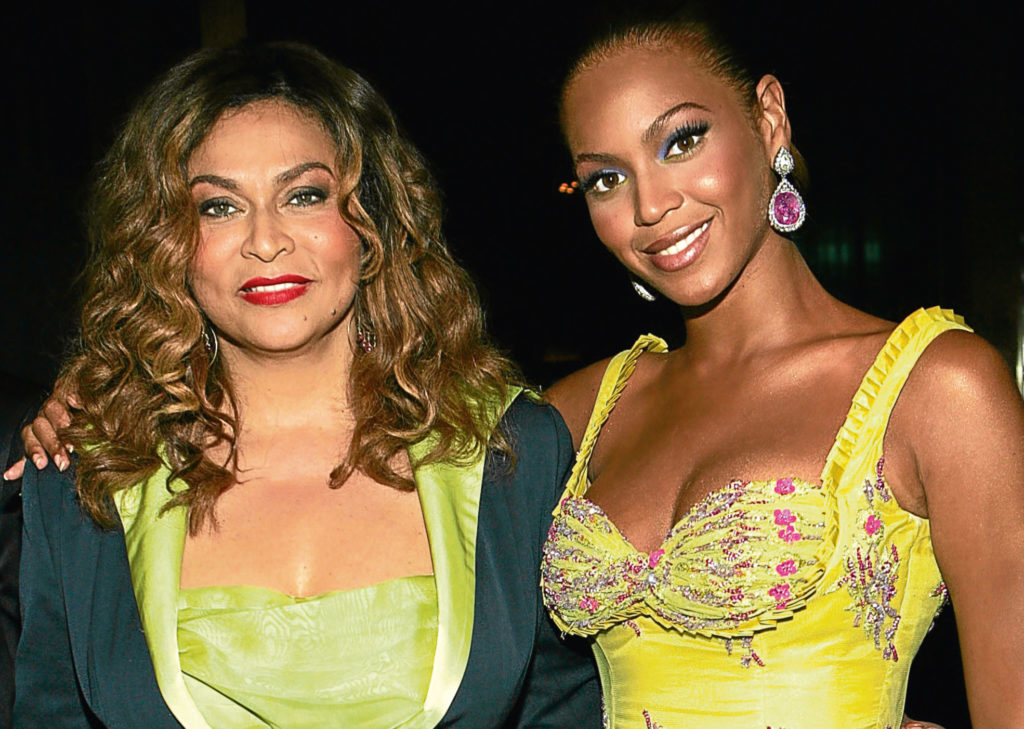 Beyonce Knowles has also benefited from having a mum who knows a thing or two about singing, dancing and the ups and downs of show business.
"My mum has been fantastic since I was born but she has gone even beyond that with the help she has given me in my career," she says of Tina.
"She is my costume designer and stylist, and she is just brilliant. She knows exactly what is best for me and I could not have found anyone better.
"Sharing life and my career with my mum is just great. She is a true friend and simply the best."
Aidan Turner melts hearts every time he appears on screen in Poldark, but he still says that his mum is the No 1 lady in his life, even though he is in his 30s.
"I text her a lot to let her know where I am and what I am doing," he says. "Even if I am out for the night in Dublin with friends and will be late home, I still keep her in touch. It is a habit but I actually like to put her mind at rest.
"If I'm staying over, I send her a text. I didn't do that when I was younger. I'm a very good boy. I behave myself.
"My mum's the number one in my life. I make sure she's looked after. I would never worry her.
"She likes watching Poldark but I think she prefers the original really!
"I smoke the occasional cigarette but she doesn't approve of that. I know she's right about that and most other things — that's what mums are for."
Kylie Minogue's mum, Carol, has always been a big influence in her life.
"She has always been supportive without smothering," says Kylie. "As a family, we used to go through some difficult times but Mum was always out there doing all sorts of jobs to help keep us afloat.
"Even when things started to happen for me, I knew I could pick up the phone or go home and get some good advice and a big hug. We have always been close and I love that. Mums are great and my mum is really outstanding."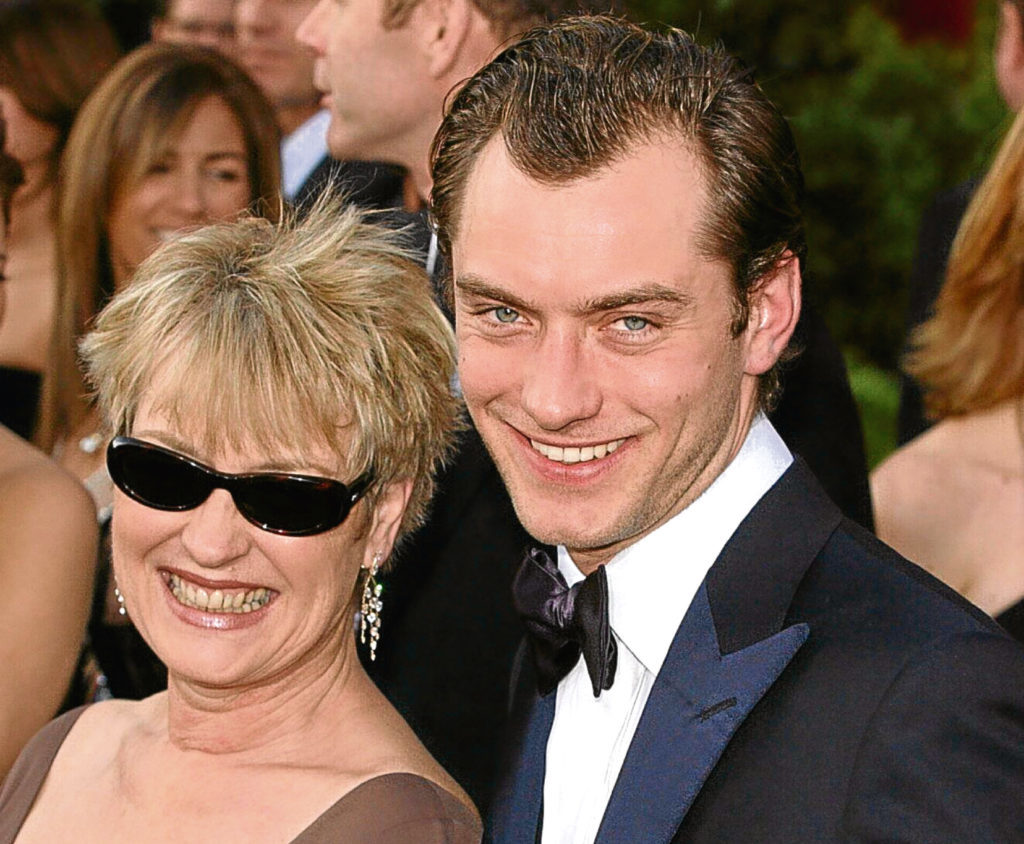 Jude Law would not swap his mum, Maggie, for the world.
"My mum is great," he smiles. "As a kid, she was always encouraging, always there when you bumped your knee, and a great cook. I know that if i bump my knee now, she will still be there to sort it for me. She is still a great cook too!
"We meet up as often as possible and I like to take her out for a meal but I can't resist her home cooking."
Oscar-winning Nicole Kidman might seem in control but she's had moments when only a mum can help, and Janelle always rises to the occasion.
"When there are difficulties in relationships, you can always count on your mum to be there," says Nicole. "It is no good if they just tell you that you are right and everyone else is wrong. My mum has never been like that. She listens and gives me an honest opinion.
"My mum has always proved to be a true friend."
Of course, we all know that's what mums are for — and that's why we love them. Time to go and buy those chocs!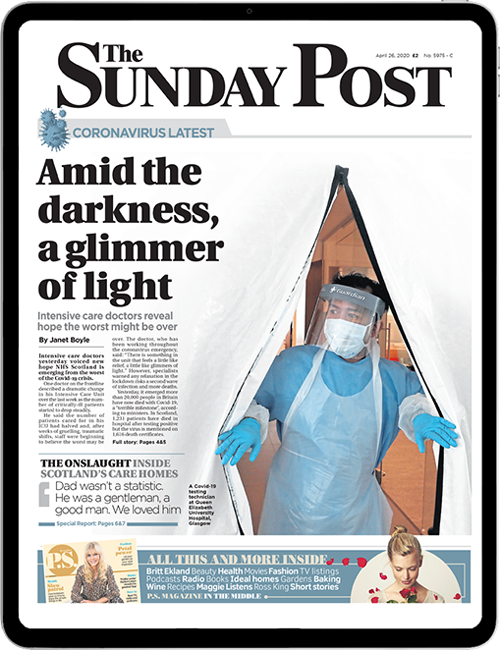 Enjoy the convenience of having The Sunday Post delivered as a digital ePaper straight to your smartphone, tablet or computer.
Subscribe for only £5.49 a month and enjoy all the benefits of the printed paper as a digital replica.
Subscribe