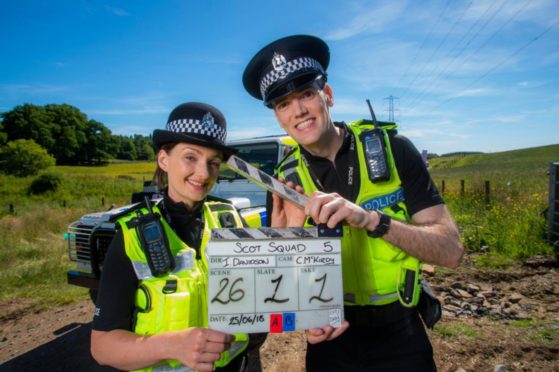 A theatre company has decided the show must go on – even if it means moving in together.
Mull Theatre, which for nearly 60 years has been producing touring projects to more than 300 venues throughout Britain, was determined to make new shows for the autumn despite theatres being forced to close their doors to the public.
So two actors, a director and lighting designer moved into a house on the island last month to create a bubble and rehearse two plays, which will premiere online from Tuesday.
It was the idea of director Beth Morton, who only joined Mull Theatre towards the end of March, when the country had just gone into lockdown.
"The plans I'd been putting in place for autumn looked incredibly different, so it was a case of postponing them until spring, but I didn't want to have a black hole for the autumn," she explained.
"We came up with a few scenarios and in May we decided to go ahead with this one. The rules at the time allowed us to move in together and create a bubble, which we did for three weeks."
Starring in the production are real-life couple, Scot Squad's Ashley Smith and actor Simon Donaldson.
Beth continued: "The fact they already lived together meant that even if we hadn't been able to create a bubble, they wouldn't have to keep their distance from each other as characters in the plays, which helped creatively."
Ashley, who plays rural community cop PC Jane McKay in the BBC comedy, said: "It had the potential to go horribly wrong but thankfully all four of us got on very well."
"It was quite strange to begin with and was quite nerve-wracking, but it worked out well and I think that will translate to the work," said Simon, who relocated from Glasgow with Ashley to create the temporary bubble on Mull. "I think being a couple helped Ashley and I get the jobs. We've been together for 11 years but never worked together prior to this – and we survived it, we're still together – so now we hope to work on other projects we're developing."
Ashley continued: "It's quite unusual, I think, for two Scottish actors living and working here not to have done any work together, so it was great to finally do it."
The two new plays, Strange Rocks and Undocumented, were written especially for the project and touch on feelings of isolation. Lighting designer Jamie Wardrop also acted as cinematographer and filmed the productions in Mull Theatre. They will be available to purchase and view virtually this week. Beth said: "The creation and commissioning of new work through this period is important. We've been forced to try new things and have the restrictions creatively influence what we're doing, and I think we're discovering new things as a result, which is exciting in an odd sort of way." Ashely also revealed filming of the sixth series of Scot Squad has been completed.
---
Emergence: Strange Rocks and Undocumented are available to view from Tuesday until Oct 27. See comar.co.uk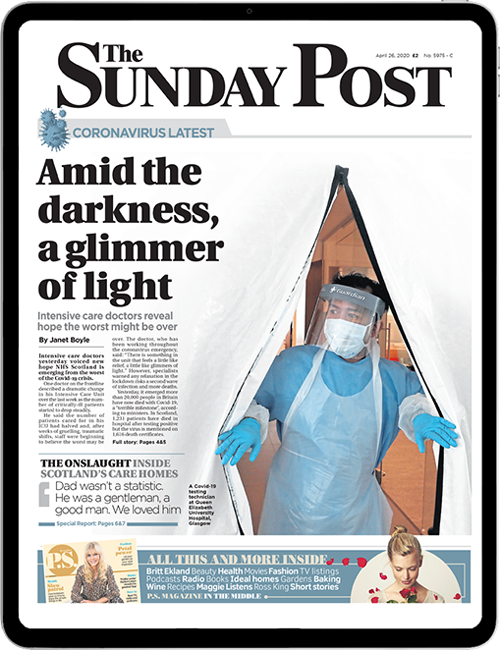 Enjoy the convenience of having The Sunday Post delivered as a digital ePaper straight to your smartphone, tablet or computer.
Subscribe for only £5.49 a month and enjoy all the benefits of the printed paper as a digital replica.
Subscribe