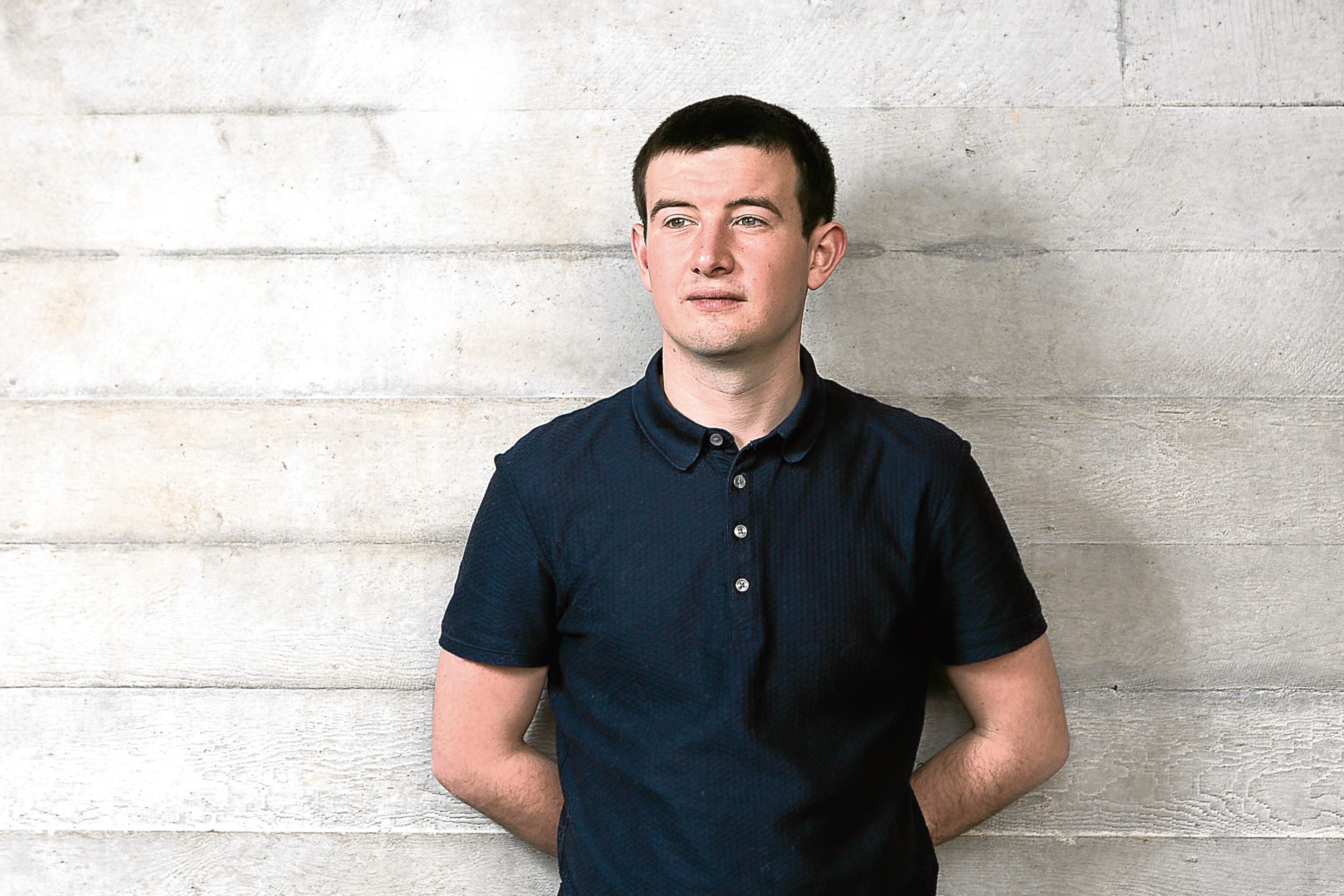 IF 2016 was a great year for rising star Scott Reid, 2017 could be even better.
The Paisley-born actor shot to fame for his funny but touching portrayal of new character Methadone Mick in the latest series of Still Game.
He is also part of the next season of BBC cop drama Line Of Duty, which will air later in the year.
But before then he is the leading man in the National Theatre's touring production of The Curious Incident Of The Dog In The Night-Time, which is at the Festival Theatre in Edinburgh in February.
The 23-year-old, who is based in London, is driven to succeed and his hard work is clearly paying off.
"I auditioned for the West End version of the show last April but I didn't get it," Scott explained.
"Then they called and asked if I would be interested in the tour. It's very lucky the way it's worked out, because then Still Game and Line Of Duty came along, which I wouldn't have been able to do had I got the West End role."
Adapted from Mark Haddon's best-selling book, The Curious Incident tells the story of 15-year-old Christopher Boone, found standing next to Mrs Shears' dead dog, which has been speared with a garden fork.
The youngster has an extraordinary brain but is ill-equipped to interpret everyday life, detests being touched and distrusts strangers, so when he turns detective to solve the mystery it leads him on a frightening journey that turns his life upside down.
"I feel very lucky to be involved in a modern classic, which I believe this is," Scott continued.
"Since I was 15 or 16 it's been my goal to work for the National Theatre because I feel the best actors orbit around it, so I feel really blessed to be leading man in my first production with them.
"A lot of determination is required to play Christopher. He views the world very differently to anyone else.
"I don't leave the stage apart from the interval and it's really full-on."
It was another stage show that led to Scott landing the Still Game role.
"This time last year I was doing a musical, The Choir, at the Citizens Theatre in Glasgow.
"I'm friends with Julie Wilson Nimmo, who is married to Greg Hemphill, and she dragged him along to the show, which I had a lovely meaty role in.
"A while later I got a Twitter message from Greg asking for my number and my first thought was I had done something wrong.
"But they told me they had written the part of Methadone Mick and could I come and meet with him and Ford.
"It was a beautiful sunny day when I pulled up at Greg's house and he and Ford were sitting on the steps vaping. It was intimidating and I had nerves, but in the best possible way."
Scott didn't have too long to think about what Still Game fans would think of the new character when they saw it, because a week after filming ended he was on the set of Line Of Duty.
"I play a really exciting character, so that took my mind off of waiting for Still Game to come out.
"It was a great experience acting with some of the best actors in the UK on Line Of Duty, having just worked with two comedy greats on Still Game. As a Scot I look up to Martin Compston and acting with a Hollywood star like Thandie Newton was amazing, too.
"Every day is about learning and stealing from the greats."
The Curious Incident comes back to Scotland in August, visiting Glasgow and Aberdeen.
"It's nice that those dates are towards the end of a long tour because it gives me something to look forward to," Scott said.
"To be able to come to the King's in Glasgow, where I've never performed, as a Glaswegian is something I'm so excited about."
Being on the road with The Curious Incident for most of the year would seemingly rule him out of the live return of Still Game to The Hydro in February, but that remains to be seen.
Scott cryptically added: "Without giving too much away, Methadone Mick will be in the Hydro shows – it's as confusing as it sounds!"
The Curious Incident Of The Dog In The Night-Time, Festival Theatre, Edinburgh, February 20 to 25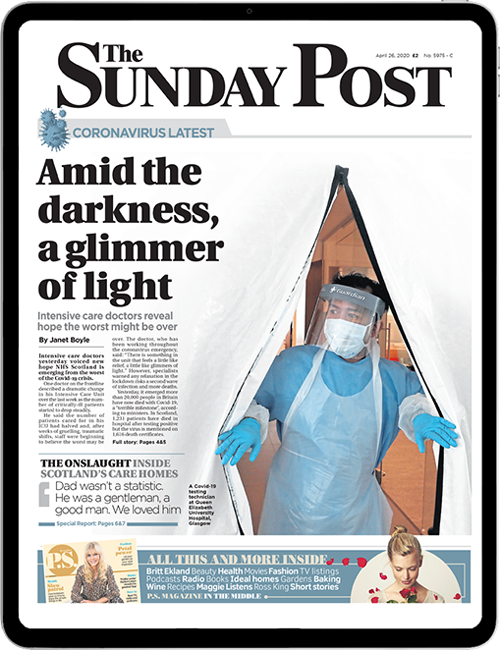 Enjoy the convenience of having The Sunday Post delivered as a digital ePaper straight to your smartphone, tablet or computer.
Subscribe for only £5.49 a month and enjoy all the benefits of the printed paper as a digital replica.
Subscribe