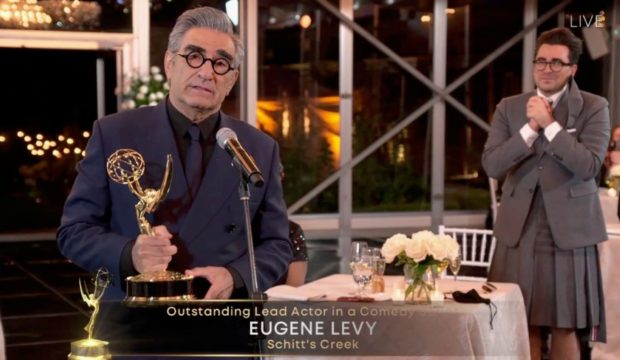 It is the biggest comedy show in the world but, while being showered with awards, the ­creator of Schitt's Creek hailed his Caledonian heritage.
Dan Levy, the creator and star of the Netflix show, picked up his own award as the series, which also stars his actor dad Eugene, swept the board at the Emmys last week.
And, at the video-link ceremony, the Canadian actor, writer and ­director was resplendent in a kilt, in tribute to his Scottish gran.
Schitt's Creek is a comedy about the trials and tribulations of the formerly wealthy Rose family when they are forced to relocate to a small town they once purchased as a joke.
The series, written by Dan, won nine awards, including outstanding comedy actor for Eugene, outstanding supporting comedy actor for Dan, and outstanding comedy.
In the series' finale Dan's character wore a kilt as he got married, and he followed that up by sporting Scotland's national dress again on Sunday.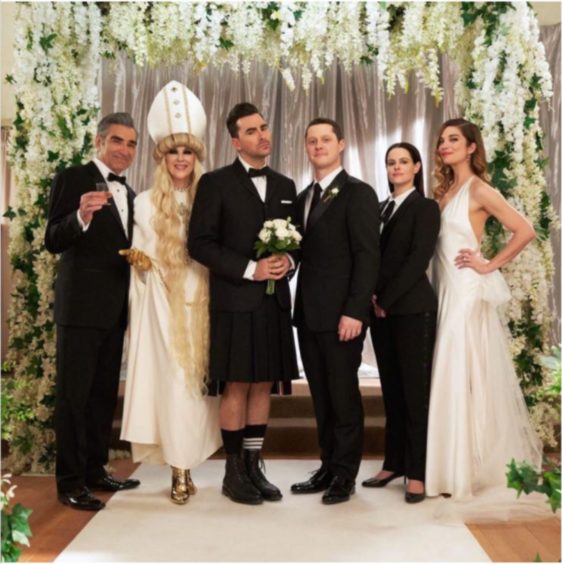 Eugene – star of the hit American Pie series of movies – was born in Canada but his mother, Rebecca Kudlats, was born in Scotland before emigrating to Hamilton, Ontario, with her family more than 75 years ago.
His mother was a Polish Ashkenazi Jew who lived in Glasgow before moving to Canada. Dan's kilt was created by elite New York designer Thom Browne.
Earlier this year, Eugene helped out a Scottish children's charity by recording a video message.
He drew on his Scottish roots by quoting Sir Harry Lauder's Just A Wee Deoch An Doris in the video, recorded for Children's Hospices Across Scotland (CHAS) Geeky T-Shirt Day fundraiser back in April.
"What a braw bricht moonlit nicht the night. How's that for a Scottish brogue?" said the movie star.
CHAS praised Eugene for helping out their campaign after one of their volunteers got in touch with him.
Diane Alton, high-profile events manager at CHAS, said: "We are continually blown away by how far our fundraising appeals can travel and the fact that so many top celebrities such as Eugene Levy choose to ­support us. Their involvement goes such a long way towards helping us keep the joy alive for the many children and families we support, who need our help now, more than ever."
Schitt's Creek, which has grown in popularity since the first series streamed in 2015, ended in April with an hour-long finale to season six.
The series has won a worldwide army of fans hailing its humour and warm heart and, while there will be no more episodes for TV, there's the chance of a movie follow-up, according to broadcaster and Sunday Post columnist Ross King.
He said: "I spoke with Dan after the Emmys last week and he said Schitt's Creek ended perfectly.
"He told me it would take a really good script to make a movie, but he didn't rule it out. It's a brilliant comedy and people are desperate for more. I've met Eugene Levy a couple of times. He's a charming man and very funny in real life too. He's a very droll person. Although it is quite hard to chat with him and not focus on his incredible eyebrow!"
The series has been hailed for ­normalising LGBT stars and storylines and last year Dan got in touch with a Scottish teen who was inspired to be open about her sexuality after watching an episode of Schitt's Creek.
The fan, known as Ellie, shared an emotional video on Twitter after the episode where Dan's character comes out to his parents.
She revealed she watched the ­episode, then came out to her own mum. "Been thinking about this for a while. Thank you for helping me with that final step," said Ellie.
Dan retweeted and replied to the video: "And so I cried. Sending you so much love."
---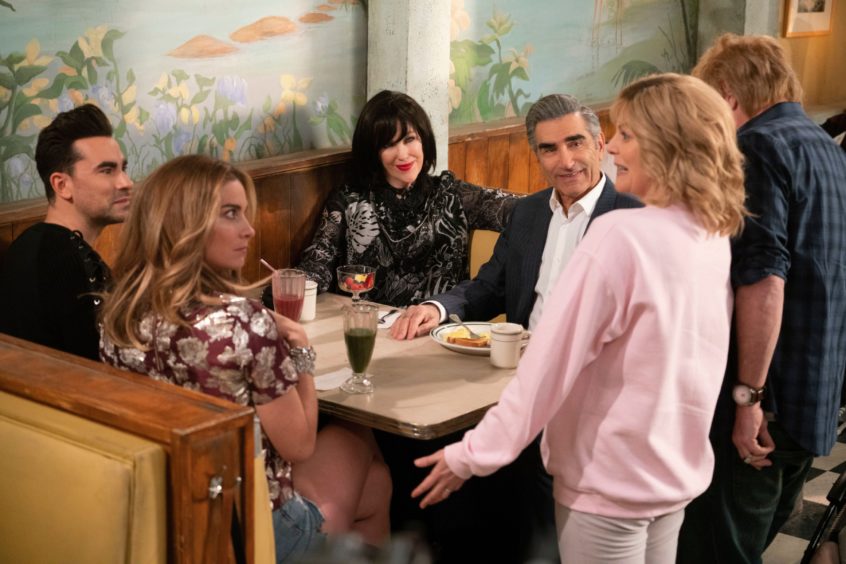 Schitt's Creek is a Canadian television sitcom which follows the formerly wealthy Rose family who, after losing their fortune, are forced to relocate to Schitt's Creek, a small, isolated town they once purchased as a joke.
Created by writer and star Dan Levy, he wondered how the wealthy families depicted on American reality television shows would react if they were suddenly stripped of their wealth and 80 episodes were made.
While the show's first few seasons received only small audiences, it jumped in popularity after its third season when it debuted on the Netflix streaming channel, attracting widespread attention on social media in the process. The show, which cleaned up at the prestigious Emmy Awards last weekend, ended in April after six series.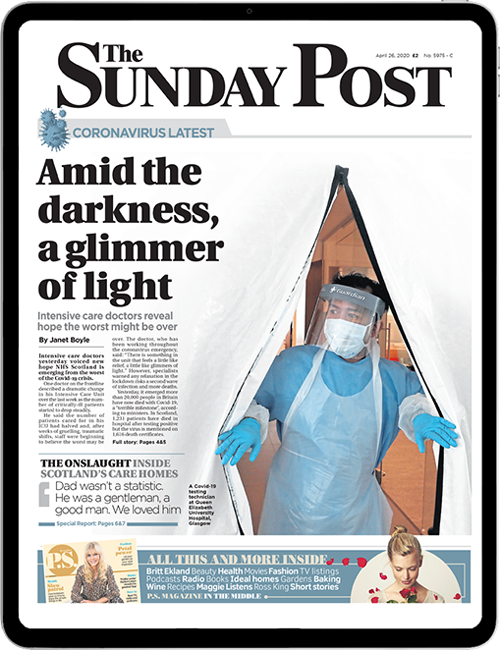 Enjoy the convenience of having The Sunday Post delivered as a digital ePaper straight to your smartphone, tablet or computer.
Subscribe for only £5.49 a month and enjoy all the benefits of the printed paper as a digital replica.
Subscribe