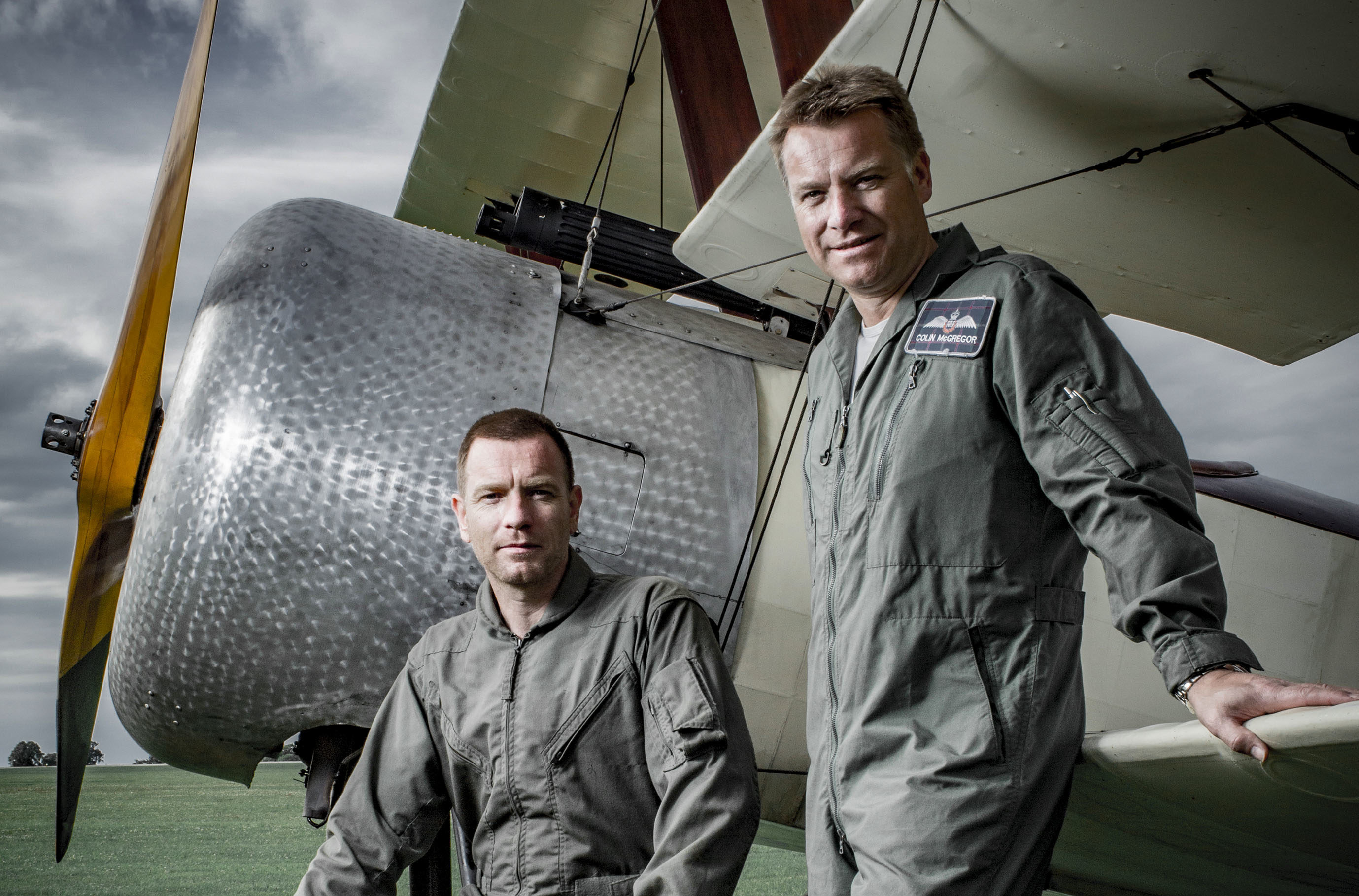 EWAN MCGREGOR is his big brother Colin's wingman in the BBC's RAF At 100.
The documentary with Ewan and Colin sees the pair experience aerial combat from every stage of the RAF, from its foundation on April 1, 1918.
They go up in the sort of bi-plane at 70mph that would have been in First World War dogfights.
Colin said: "We recreated a Special Operations Executive mission behind enemy lines in the only flying Lysander in the world," said Colin, who now trains pilots using his combat experience.
"It used to be at Strathallan airfield in Perthshire which is just down the road from where Ewan and I were brought up in Crieff. I'm sure we'd have seen that aircraft flying when our dad took us to air shows when we were kids."
The programme also features the stories of those who have served over the past 100 years.
Geoffrey Wellum, now 96, joined at 18 and tells what it was like to face a sky full of enemy planes during the Battle of Britain. BBC1, 8.30pm, tonight