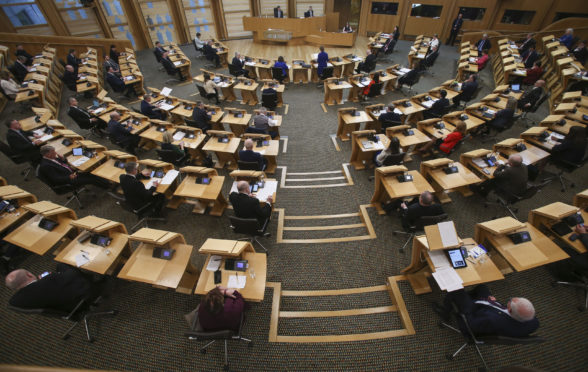 When Holyrood returns in May, there will be many new faces. More than a quarter of Scotland's 2016 intake of MSPs are either retiring or standing down.
The exodus of 34 MSPs include members of the Class of 1999, MSPs who have sat in the parliament since the start of devolution.
Here, four departing MSPs speak to political editor MARK AITKEN to reflect on their time in parliament, to chart what is working and detail what could, and should, improve.
---
Parliament has done a lot well but has stalled. It needs energy

– Johann Lamont, Labour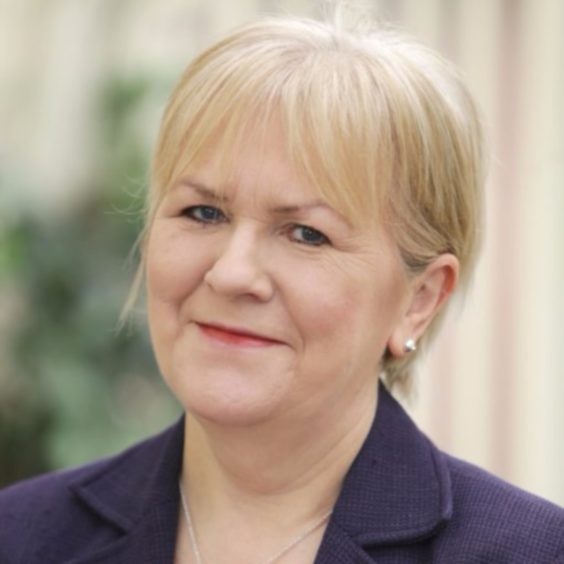 Johann Lamont will stand down as one of Holyrood's most experienced and respected MSPs. However, the former leader of Scottish Labour fears the parliament has "stalled" with too many politicians content to vote along party lines and too few interested in ensuring legislation is working in the communities it is meant to help.
Lamont, 63, is retiring from Holyrood after sitting as an MSP since the opening of the Scottish Parliament in 1999. She also served as housing minister and later as deputy justice minister in the Labour/Lib Dem coalition government.
She said: "As a minister, I took through two complex pieces of legislation, reforming charity law and planning law, which was very satisfying.
"But what I've reflected on is I think there is a huge challenge to the parliament between what is passed as legislation and how it is played out in our communities.
"The parliament is very good at sending out signals, for example with the Hate Crime Bill and the ban on smacking children, but then doesn't make sure that there are enough resources in our local authorities and elsewhere to ensure what we aspire to actually happens.
"There's a huge gap and it's partly because, in my view, the parliament has far too often become a place for a kind of performance about how much someone cares about something.
"The legislative framework is part of it, but you have to put money into, for example, supporting children's services. Young people's access to additional support is less than when I was teaching 20 years ago."
Lamont remembers rebelling against the Labour/Lib Dem coalition in 2000 by voting for then-Scottish Socialist MSP Tommy Sheridan's bill to abolish warrant sales.
She said: "I don't see anything like that happening now, and that is why I believe the parliament has stalled. You need to have parliamentarians who have the maturity to understand they have a responsibility for their vote not to be presumed. The parliament has done lots of things well but it has stalled. It no longer has the energy it had in the early days when there was pressure from all sides of the chamber on the government."
Lamont was elected Scottish Labour leader in 2011, and on her resignation in 2014 accused the party's UK leadership of treating Scotland like a "branch office".
She said: "Accepting or realising that people saw it that way did bring changes, and that can be seen in the work that Kezia Dugdale did on the structure of the party."
She added: "We are in a tough place compared to where we were in 1999, but at the same time the party has lots of energy and talent."
Lamont, who was a teacher for 20 years, has joined the board of Volunteer Tutors Organisation Scotland, which provides support for children who experience difficulties with their education.
She said: "My great passion in my working life has been education. There is a big conversation to be had with the next government about help for young people whose families need extra support."
---
In 1999, it felt like we were all in it together but that's been lost

– Sandra White, SNP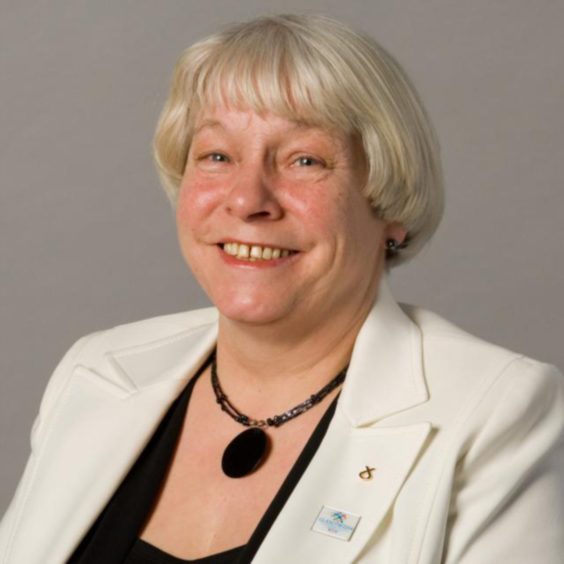 A spirit of co-operation in the first days of devolution has been replaced by Scottish politics being "entrenched" along party lines, according to Sandra White, one of the Class of 1999.
Retiring at 69, she believes the Scottish Parliament has given the country a self-confidence it lacked before devolution. She said: "Scotland was forgotten about in Westminster. It passed about two bills a year regarding Scotland, if even that. Now bills go through the Scottish Parliament every other week.
"It has given the Scottish people much more confidence having a parliament that is accessible to them."
Her highlights include the abolition of prescription charges and the provision of free school meals, as well as the adoption of her bill on responsible parking.
But she believes politicians are less willing to reach across the political divide than they were when the Scottish Parliament was established.
She said: "When we were elected in 1999, it was new to everyone and we were all swimming around trying to figure out how you did things.
"People supported each other regardless of parties. I got support from Marlyn Glen, David McLetchie, Annabel Goldie and Margaret Smith. We got together and did our best to make the Parliament work.
"But there is an impasse now. The unionist parties have seen how the SNP has grown and the support it has in Scotland. Maybe they feel a bit threatened by it. There has to be a healing process in the next parliament if they wish to go forward.
"I disagreed with lots of things from other parties, and sometimes my own party, but I always listened. It has become entrenched along party political lines. Politicians have to work together for the good of the people of Scotland, particularly on issues like poverty and drugs. People shouldn't be living in poverty and going to food banks in a rich country like Scotland."
Asked if the SNP was partly responsible for the impasse, she said: "In a way because we want more powers and we want independence. The Parliament has to grow, it can't be stagnant, and to grow it needs more powers."
White will be campaigning for the party during the Holyrood election campaign, but also plans to protest at Faslane against the UK Government's plans to increase its number of nuclear warheads, bringing her political career full circle.
She said: "I started protesting at Faslane in the early 1980s, myself, Linda Fabiani and others."
---
---
It is lousy at holding the Government to account

– Adam Tomkins, Scottish Conservatives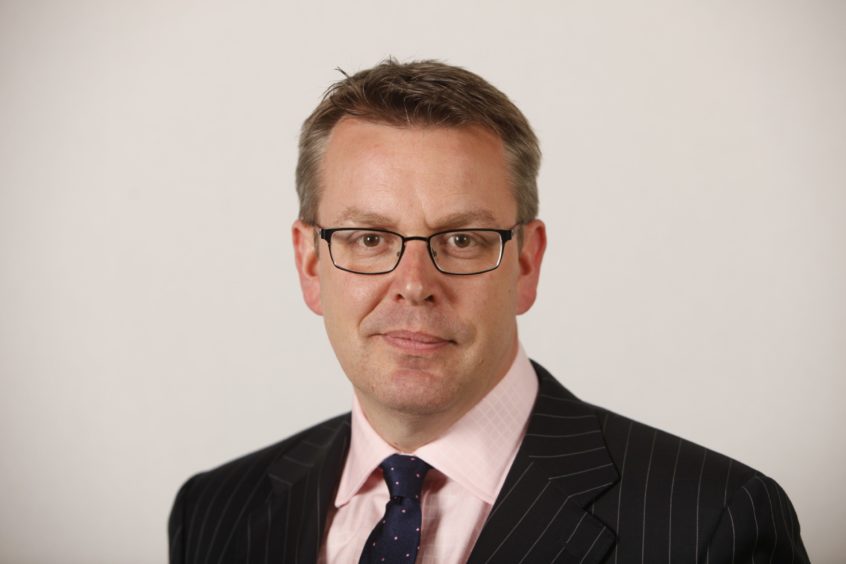 A one-term MSP, the public law professor will return to academia with one big fear about Holyrood: the parliament is "lousy" at holding the Scottish Government to account.
Tomkins was elected as an MSP in 2016 after representing the Tories in the cross-party Smith Commission on new powers for Holyrood.
In his last speech in the Holyrood chamber, he said parliaments existed to do three things – represent the interests of constituents in debates on matters of public importance, hold the government to account and make legislation.
He said: "As far as making legislation is concerned, I think this parliament has done OK. There was a real problem with the quality of legislation in the last Parliament when there was majority government. There was the Named Person legislation, which was quashed by the Supreme Court, and the Offensive Behaviour at Football legislation, which had to be reversed by this parliament.
"The legislation we've passed in the last five years has been superior because the SNP minority government hasn't been able to railroad its way through parliament.
"In terms of holding the government to account, the Scottish Parliament is lousy. Interests of the party trump everything else.
"Very few SNP backbenchers are genuinely interested in holding the government to account. Most think their job is to support their party. There are exceptions – such as Alex Neil, Joan McAlpine and John Mason.
"We are a parliament that is more controlled by party than is healthy."
Tomkins, 51, was tipped as a future leader of his party but last summer announced his decision not to seek re-election, instead wishing to return to his former role at Glasgow University, and spend more time with his family.
The father of four said: "Holyrood thinks it is family-friendly because it meets nine to five. But it meets in a city in which most MSPs don't live. If you represent Glasgow, as I have done, and finish work in Edinburgh at 5.30pm, it's physically impossible to get home before 7.30pm. It means someone else has to pick the kids up, bring them home, feed them, bath them and monitor them doing their homework.
"The only way Holyrood could become family-friendly is by allowing its business to be conducted remotely as effectively as you can conduct the business inside the chamber. Even after a year of Covid, we haven't done that. My view is committees work effectively remotely but chamber business does not."
But Tomkins said he had no regrets about the last five years working an MSP. "It is a cliche but it is also true to say it has been the privilege of my life to represent my adopted city as an MSP," he said.
---
Our MSPs have to be more diverse. The new ones will be

– John Finnie, Scottish Greens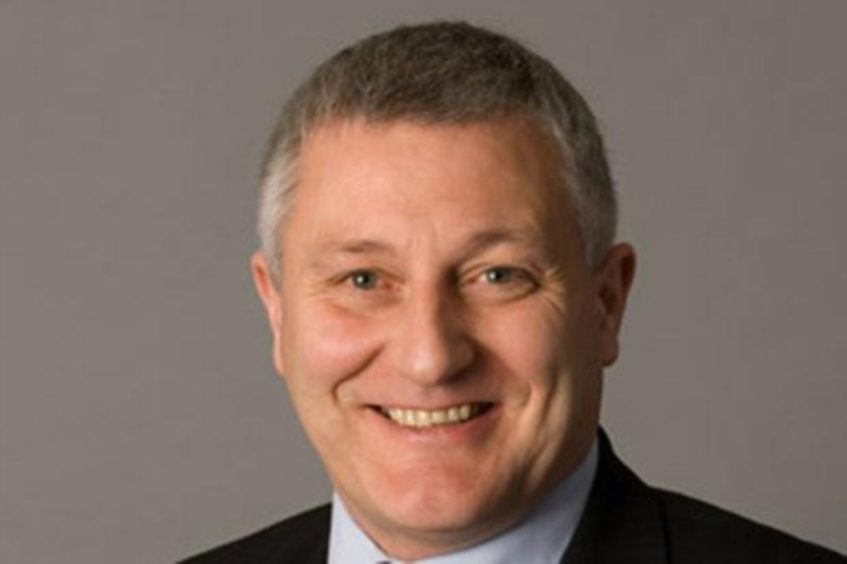 Scotland often has a lower opinion of its parliament than the rest of the world, according to the departing Highlands and Islands MSP.
His highlight in parliament was the passing of his Children (Equal Protection From Assault) Bill, which made smacking illegal and gave children the same protection as adults. He said: "Scotland was the first country in the UK to do this. Wales are hard on our heels, and children in England will ultimately get the same protection.
"Often people within Scotland have a lower regard for their parliament than people outwith Scotland. There is a lot of attention focused on the work and innovation in the parliament, and long may that be the case."
Finnie suggested that some people would form an inaccurate impression of Holyrood from a clip on the news about First Minister's Questions.
"They might think it is all about combative debate but it's not," he said. "There is a lot of camaraderie across the parties, particularly in the committees, which are the workhorse of the parliament. That's where the majority of the work takes place, and it takes place in a collaborative way."
Finnie was elected as a SNP MSP in 2011, but quit the party the following year over its decision to end its opposition to Nato. He joined the Greens two years later and was elected as a Green MSP in 2016.
He said: "My decision was gut-wrenching at the time, but I like to think that I took a principled stand on the issue.
"I know people were hurt by it, but I wasn't elected as an individual. I was elected on the manifesto and I honoured that manifesto.
"The core policy of the party of government is one I still share and that is for Scotland, like any other nation in the world, to take charge of his own affairs."
The 64-year-old said it was the "right time" for him to leave Holyrood: "It would have been nice to serve in a parliament that had the full powers of an independent nation. It's a matter of time before that happens.
"But I've had a good innings. I've had three careers that might be termed public service – a 30-year police career, a councillor for five years and 10 years as a parliamentarian.
"It has been an honour to represent the part of the world I'm from, but I think it is the appropriate time for me to stand aside.
"The lead candidate in the area for for my party, Ariane Burgess, is a very talented woman. I want to see a more diverse parliament and that will be the case next time."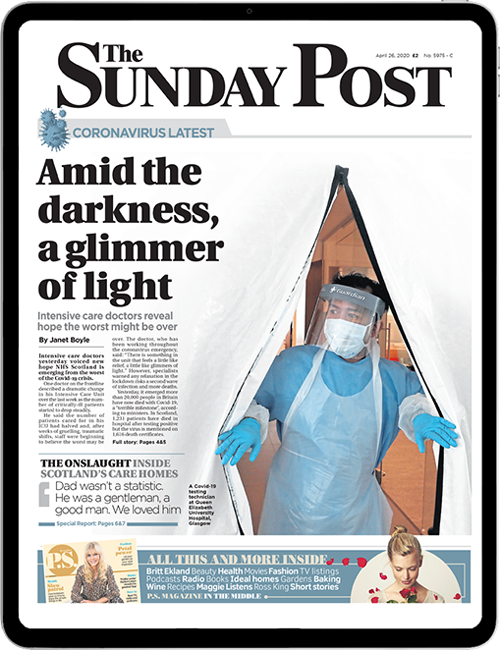 Enjoy the convenience of having The Sunday Post delivered as a digital ePaper straight to your smartphone, tablet or computer.
Subscribe for only £5.49 a month and enjoy all the benefits of the printed paper as a digital replica.
Subscribe