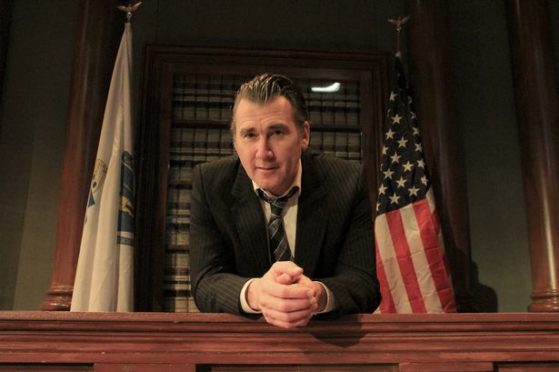 Over the past 25 years, Ian Kelsey has been a favourite on Emmerdale, Casualty, Blue Murder, Coronation Street and Doctors.
But he says his latest role, which is away from TV, has given him a new passion for his craft.
The 52-year-old Yorkshireman has the starring role of washed-up veteran lawyer and alcoholic Frank Galvin in the stage tour of The Verdict. It's a role made famous by Paul Newman in the 1982 Oscar-nominated Sidney Lumet film.
And he says the dense legal verbose, which he describes as being like learning Mandarin, and intense courtroom scenes have presented a challenge he's relishing.
"It's reignited my love for acting," said Ian, who first came to prominence as Dave Glover in Emmerdale.
"I would love to do stage work as much as TV, if I had the choice.
"It was a tough learn. I hadn't put anything in my head for quite a long while and it's like a muscle – if you haven't been to the gym then it hurts at first. It took quite a while, but I made the decision to have the script learned by the time we started rehearsals in January, which was a massive advantage and it let me connect with the character."
The Verdict tells the story of an open-and-shut medical malpractice case no one thinks Frank can win, as he is up against the medical establishment and the Catholic Church.
But sensing a cover-up, Frank takes the case and the entire legal system to court.
"I didn't watch the film, because I didn't want any nuances of Paul Newman in my performance, I wanted it to be my version," Ian continued.
"When I did Grease many years ago, I pinched everything from John Travolta because I thought that's what the audience wanted."
Ian performed the 50s-set musical in Edinburgh and he's returning to the capital later this month.
"We did three months in the Playhouse but I can't really remember much about it," he laughed.
"It was one big party.
"We were there over Christmas and New Year and we were out every night. It was such a brilliant time in my life."
As a father of two these days, his upcoming visit won't be quite so raucous.
He was planning on driving a motorbike he's just finished building from Edinburgh to the next tour stop in Inverness, but has to put his family responsibilities first.
"I'm an engineer by trade – I used to build trains in York – and I became friendly with the local bike garage in Brighton, where I started getting my hands dirty.
"The idea was to have it transported to Edinburgh and then ride it to Inverness, as we have a week off in between, but I'm looking after the kids now and they come first."
Building bikes isn't his only interest away from acting, as Ian is also an accomplished photographer.
"I always have a camera backstage and I do a lot of in-the-wings photography," he added.
"People can see it on my Instagram at iankelseyfujix100f.
"Me and my dad used to do black and white developing up in the loft.
"My plan is to build up a lot of photos over the next 10 years and then approach a publisher about a book.
"It's a really nice way of doing something other than acting, but still being creative."
The Verdict, King's Theatre, Edinburgh, Apr 30-May 4, Eden Court Theatre, Inverness, May 7-11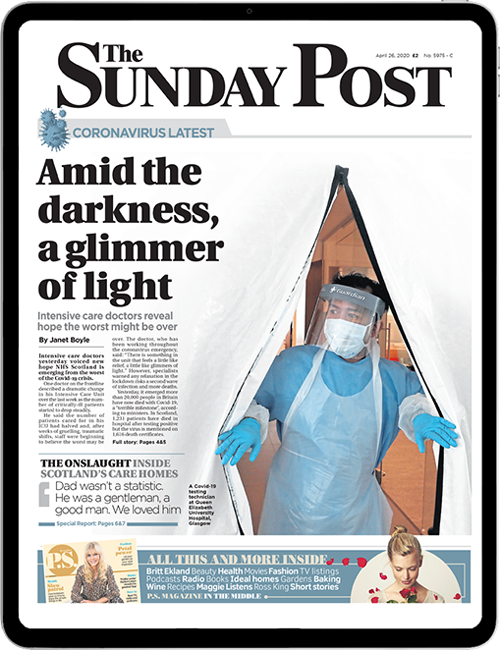 Enjoy the convenience of having The Sunday Post delivered as a digital ePaper straight to your smartphone, tablet or computer.
Subscribe for only £5.49 a month and enjoy all the benefits of the printed paper as a digital replica.
Subscribe