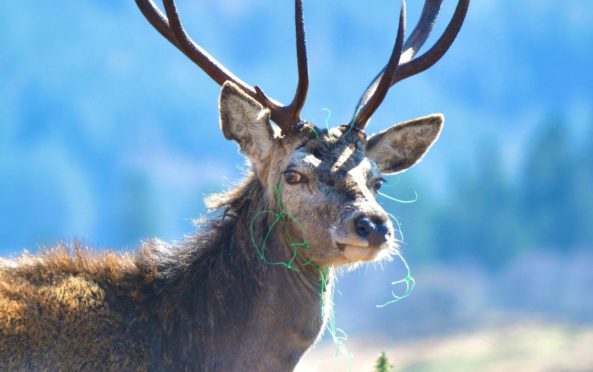 Gardeners have been warned not to leave rubbish lying around after a stag was spotted with its head entangled with netting.
Ecologist Barbara Macfarlane saw the animal while she was working at Bonawe, near Oban.
She believes the netting had blown out of a garden, and took photographs to highlight the dangers facing wildlife.
She said: "We need to be careful about what is blowing around our gardens, because if that had been an otter or a seal it would have been disastrous. I spoke to one of the neighbours there and they said the stag had been like that for a long time.
"I did phone the SSPCA and was able to tell them that the netting wasn't impeding its behaviour or stopping it grazing – in this case it wasn't life threatening."
She said it was difficult for anyone to safely catch the stag as it is in a large herd on a big area of open land.
Macfarlane added: "Stags are not easy to get help to, to remove things from their head, without someone getting injured and it could be anywhere in a large area."
Appealing to people not to leave things like netting and rope lying loose in gardens, where it can be blown away, she said she had uncovered a mass of the same netting, in a nearby field.
The animal lover, who is a volunteer marine mammal medic with the British Divers Marine Life Rescue, pointed out that rubbish, whether it be dumped or blown away from gardens, can endanger wildlife in the sea, as well as on land.
As well as the netting she said she had collected rubbish, believed to have been dumped by fishermen, on the shore of Loch Etive, which included fishing lines and fish hooks, which could have proved fatal to wildlife.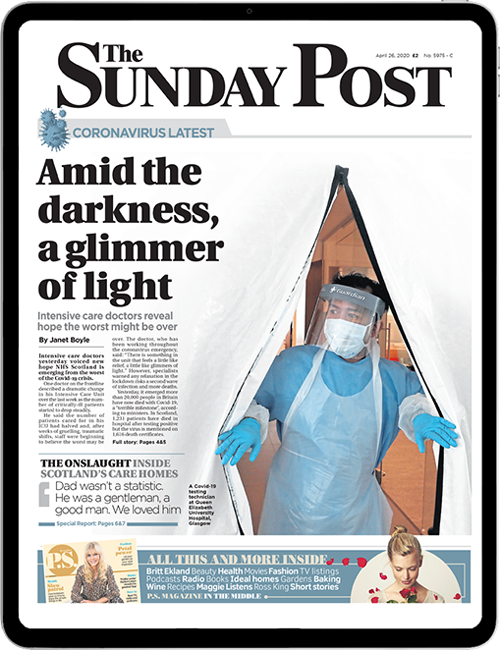 Enjoy the convenience of having The Sunday Post delivered as a digital ePaper straight to your smartphone, tablet or computer.
Subscribe for only £5.49 a month and enjoy all the benefits of the printed paper as a digital replica.
Subscribe