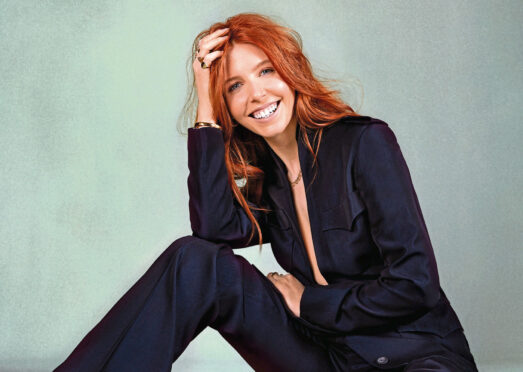 The documentary maker on how she chills out and Strictly fame.
What is your new tour about?
I'll be sharing behind-the-scenes stories and clips from some of my more recent documentaries, as well as exploring Britain's mental health crisis based on the findings of my latest book, Are You Really OK?
I love being able to interact with everyone and talk about important and interesting things, and have a laugh. I cannot wait.
What does it mean to you to be a voice for young people struggling with mental health?
I don't know if I am a voice, to be honest. With the book, it's an account of loads of different people talking about what their lives look like and what they've been through and what they're going through.
And I was really keen for it to include loads of different people from loads of different sections of society, because it is something that affects all of us. I suppose I've just contributed to the wider conversation.
Which of your subjects have stuck with you most over the years?
I have such a special place in my heart for the Azeri women I met in Iraq and Syria, and when I went to Kurdistan. They were phenomenal, and I was in awe of them. Different people stay with you for different reasons. I feel really lucky. What a gig to be able to go around and meet these really fascinating, interesting people.
Your work has tackled some difficult subjects. How do you shut off?
When I have time, I typically have the candles on, the music on full blast and I'm dancing about the house. I'm almost childlike, just bouncing around the place, thinking, 'God, it's lovely to be home'.
And I'm so appreciative to be home, and I think escapism and joy is really important. That's actually one of the reasons why I've done gigs like Strictly and Glow-Up and This Is My House. It's OK to have fun sometimes.
You've made 90 documentaries in 15 years. Have documentary films changed since you started?
Yeah, I think it probably has. I think authored documentaries do really well, and I think, thankfully, you don't have to be from a certain private school or know a person within a certain organisation to be able to get commissions anymore. People just like authenticity.
What advice would you give your younger self?
When I first started out, a guy called Danny Cohen, who was at the BBC said to me: "Look, we don't want you to feel like you've got to mimic the kind of mannerisms or the language of an established journalist.
"If we wanted a trained journalist, we would've asked a trained journalist, and it's your curiosity and your compassion we're interested in exploring." So, I would say, don't ever feel the temptation to conform.
You went from well-known to household name following Strictly. Was it hard for you to adjust?
Strictly was a bit of a game changer. Of course, there was a sudden sort of interest and intrusion when I did well, but I think I'd underestimated how much interest there would be. I can't moan about what it's done for my career and the doors it's opened.
What makes you happy?
I'm very content when I'm at home, on the sofa, with my boyfriend, surrounded by my pals, the people I love, with a cup of tea, Schitt's Creek on, or Ted Lasso or Pose. And candles everywhere. That's my day of bliss.
What is next for you in your career?
Who knows? Never say never to most things. I love the documentaries. I would love to be able to continue making those for years to come, and I love my lighter stuff that I do. I do a series called Sleep's Over that I really enjoy.
---
In Conversation With Stacey Dooley, Queen's Hall, Edinburgh, June 22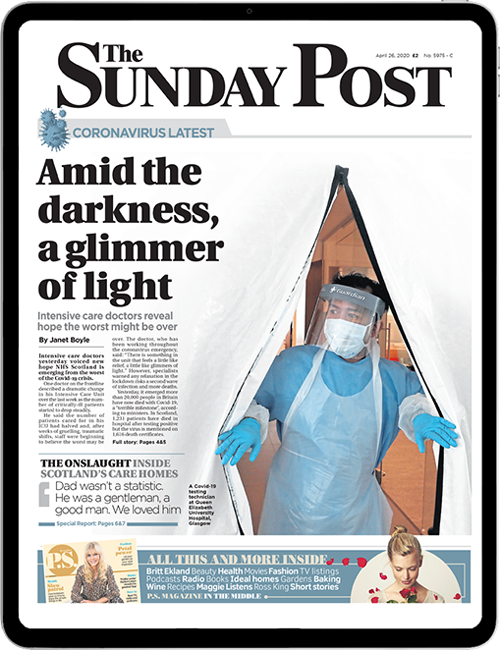 Enjoy the convenience of having The Sunday Post delivered as a digital ePaper straight to your smartphone, tablet or computer.
Subscribe for only £5.49 a month and enjoy all the benefits of the printed paper as a digital replica.
Subscribe