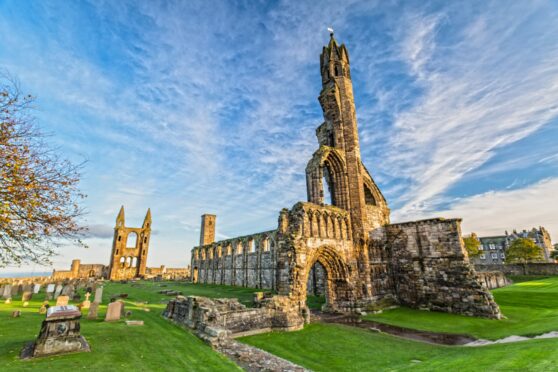 As one of Scotland's foremost historical towns, St Andrews is packed with a wealth of fascinating sites from across the centuries.
There are guided walking tours of the town available, as well as self-guided excursions, allowing everyone to explore at their own pace.
Daphne Biliouri-Grant, chairwoman of Tourism St Andrews, says: "St Andrews has so many hidden gems and visitors don't realise walking through the streets that they will constantly stumble across a moment of history. Although it's a small town, there are so many wonderful historical places to enjoy."
Here we take a look at some of the very best places to visit on a heritage tour of the town.
St Andrews Cathedral
When walking down The Pends you'll have a magnificent view of the remains of this awe-inspiring structure. The cathedral was completed in 1318, and was used as a place of worship until it was abandoned in 1561, during the Reformation. Samantha Walker, museum manager at St Andrews Preservation Trust, says, "A walk around the grounds is a must to get a sense of the grandeur of what was once Scotland's largest cathedral. There are great nooks to explore and many famous St Andreans are buried within the grounds."
St Andrews Castle
In a scenic location by Castle Sands beach, St Andrews Castle was built in the 13th Century, and was an important royal location in the reigns of James I, II and III of Scotland.
University Of St Andrews
Scotland's oldest university boasts many places of historical importance, but St Mary's Quadrangle is one of the best on campus. The quadrangle hosts a hawthorn tree that it is claimed was planted by Mary, Queen of Scots, almost 500 years ago.
"It's a wonderful piece of living history in the shape of a tree," says Daphne. "Despite the fragility of the tree nowadays, it's amazing to think that it has stood there for centuries, a reminder of the long history that engulfs the town."
Martyrs' Monument
St Andrews was Scotland's religious capital until the Reformation of the 16th Century, which spilt the church into Protestant and Catholic factions. Martyrs' Monument, near the Old Course at St Andrews Links, commemorates the lives of Patrick Hamilton, Henry Forest, George Wishart and Walter Myln – Protestants who were killed for their religion.
West Port
Initially built in 1587, West Port Gate welcomes visitors to the medieval centre of the town. The purpose of the port was to act as an impressive structure, inspiring awe with its grandeur. That was certainly the case from when it was first built, to 1843 when it was renovated, to this day – as the arch still impresses visitors. The streets of this historic town are lined with stunning sites to explore.
Further Information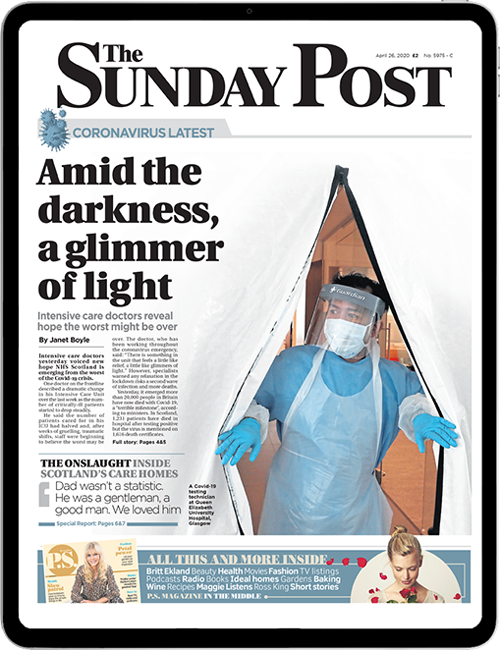 Enjoy the convenience of having The Sunday Post delivered as a digital ePaper straight to your smartphone, tablet or computer.
Subscribe for only £5.49 a month and enjoy all the benefits of the printed paper as a digital replica.
Subscribe