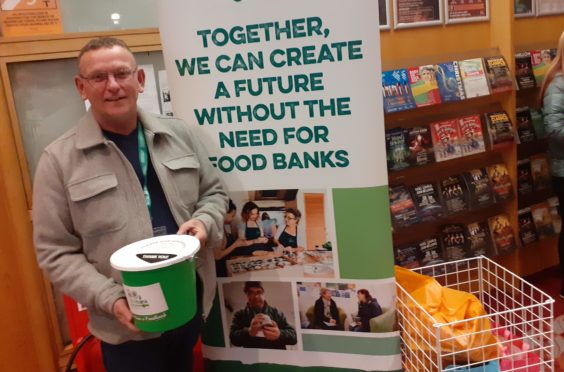 Kind-hearted concertgoers at last night's Squeeze gig in Glasgow have helped a local foodbank to stock up.
The band's latest tour has had collections to raise food, funds and awareness for the Trussell Trust network of food banks at each gig.
Fans brought along plenty of bags of food and generous donations before enjoying a night of music alongside the Up The Junction stars.
The band said: "We were overwhelmed by the generosity of the people who attended our show at The Royal Concert Hall in Glasgow last night.
"The kindness shown by so many giving so much was truly both awe inspiring and humbling. A massive thank you and big slobbery kisses from us all."
At all venues on the tour there will be multiple food drop points and collection boxes, where audiences can donate non-perishable food or money.
Food donated at the venues will be collected and distributed to the nearest Trussell Trust food bank.
Announcing the partnership ahead of the tour, Glenn Tilbrook said: "I've been so humbled and moved by the generosity and compassion of the people coming to the gigs and donating.
"It's disgraceful that in 2019 people can't afford to put even the most basic food on the table. So far, more than 1.5 tonnes of food has been raised for those that need it, and I can't wait to see how much we can achieve when Squeeze tour later in the year."
Bandmate Chris Difford added: "Glenn very much inspired this idea [to support the food banks] and it beggars belief that people in this day and age have to feed themselves from a food bank. I can't wait to strap on the electric guitar again and sing the songs that got me where I am today."