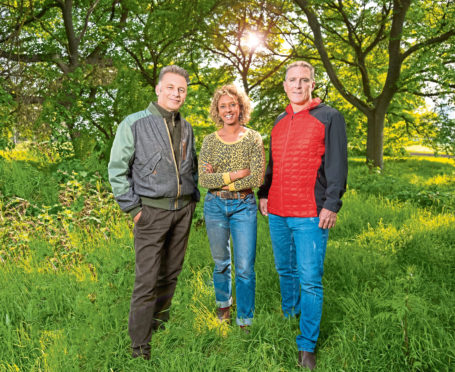 Springwatch is back – but not as we know it.
Following a spring like no other, the annual series – a BBC Two staple since 2005 – has returned this week with a special run of live programmes to keep viewers connected to the natural world at a time of heightened uncertainty.
Celebrating both the wildlife and the science stories that showcase the diversity of UK habitats and species, the re-imagined format includes a number of pre-recorded films as well as more recent content shot according to self-distancing.
The presenters, no longer able to gather in a hub due to the coronavirus crisis, will stay on home turf and broadcast live from their local areas, across the country.
That's Chris Packham live from his New Forest patch, Gillian Burke live from a Cornish base, and Iolo Williams from his home in mid-Wales.
And with the natural world providing something of a soothing escape for so many people in lockdown, the trio couldn't be happier the show is going ahead.
"Many people are in more contact with wildlife and nature than ever before, so it's really important that Springwatch does go out," reasons Williams, 57.
"Obviously, we can't have 120 people all coming together in one place, so it's going to be different, but people have also been filming in their own back gardens or in their own local park.
"We're conscious that people want to know: 'What are these bees that I'm seeing?' and 'What are these yellow flowers on my lawn?'. People have that hunger for knowledge of local wildlife, so there will be a lot more of that this year."
"It's interesting because it feels like we're all quite confined in terms of the reach, and what we're able to do, but we're actually really well networked, we're able to cover almost the whole length and breadth of the country," muses Burke, 44.
"For a lot of people this whole experience has been difficult but at the same time it's reworking how you do things and realising some things actually work well as they are," adds the Kenyan-born biologist and filmmaker.
"So even with restrictions, it is going to feel rich covering this unique spring."
"There's some other garden bits," Packham, 59, points out. "Brett Westwood, who is a brilliant naturalist, has done something in his garden, so it's not going to be just big and glamorous – we will concentrate on the smaller bits, perhaps this year more than ever, which will be music to my heart.
"I'm always trying to get them to make films about slugs, flies and all those things we take for granted so it will be diverse."
Another major difference this year is the fact Springwatch veteran Michaela Strachan won't be joining the team in person due to being locked down in South Africa.
She has, however, sent a message of support to the viewers and the series will revisit some of her favourite highlights from past years.
"I've worked with her for the last 28 years so it's going to be a real breather for me!" teases Packham, who first encountered his co-presenter when they teamed up for 90s children's TV hit, The Really Wild Show.
"No, the thing is, my attitude has always been a bit cavalier," he grins. "I'm always five minutes late because I'm lost or I have something more interesting to be thinking about, or I don't read the script on time or anything.
"Whereas Michaela is consummately professional; always on time, well presented, prepared," he lists. "It's not that I use her as a crutch, we just have different approaches and the combination of those, I suppose, is why we're still working together all these years later, so I'm going to miss that.
"But we're communicating on WhatsApp all the time. She's heartbroken not to be playing a role but by the time we get to Autumnwatch, we hope that she can join us."
Springwatch is on BBC Two, weeknights at 8pm.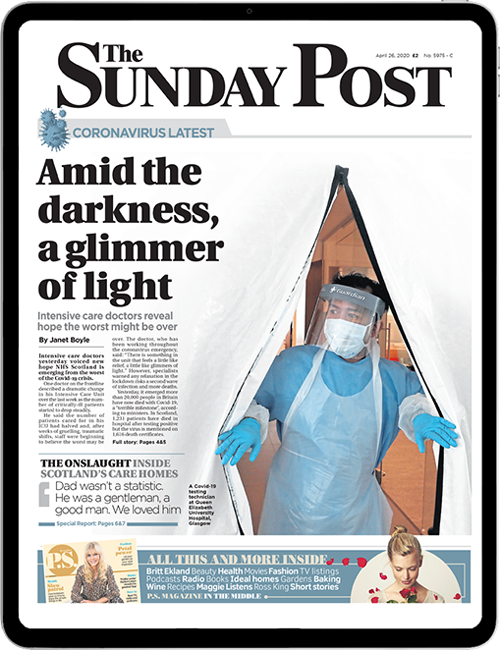 Enjoy the convenience of having The Sunday Post delivered as a digital ePaper straight to your smartphone, tablet or computer.
Subscribe for only £5.49 a month and enjoy all the benefits of the printed paper as a digital replica.
Subscribe