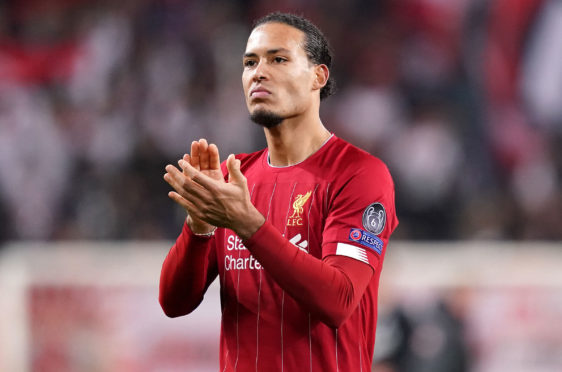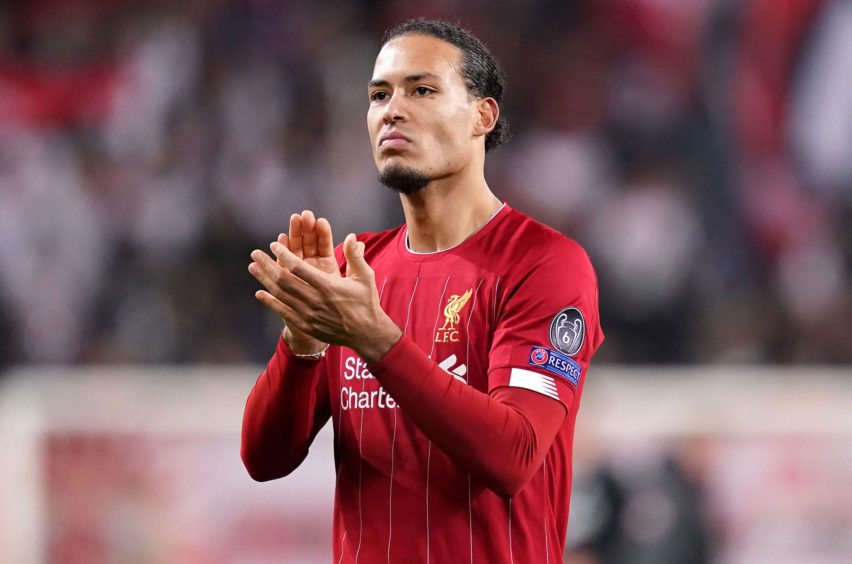 Two teams dominated 2019 to such an extent that I won't even begin to attempt to justify finding spots in my Team Of The Year for players outside Manchester City and Liverpool.
City won the domestic treble and Liverpool won the Champions League. They went head-to-head in last season's Premier League title race and could only be separated by a single point.
Conversely, the gap between second-placed Liverpool and third-placed Chelsea was 25 points.
This season Liverpool have led the way and as the halfway point looms, they look set to end their 30-year title drought.
Chelsea have had a decent year finishing third and winning the Europa League, Tottenham reached the Champions League Final for the first time and there must be well deserved recognition for the feats of Wolves, who were the best team outside the big six last season, and Leicester, who have been nothing short of exceptional since Brendan Rodgers took over.
In a normal year, players from those teams – such as N'Golo Kante, Harry Kane, Ruben Neves and Jamie Vardy – would deserve consideration, but this has been no normal year.
Beyond a desire to include more clubs merely for the sake of it, there can be no justification for choosing anyone outside of Anfield or the Etihad Stadium for any team of the year.
I'd go even further. There are players at those two clubs who I am unable to include who would all be further up the queue for selection than anyone playing for anyone else.
So here's my XI, in 4-3-3 formation…
Ederson
The City goalkeeper is Pep Guardiola's first weapon of attack because he is as good with his feet as most defenders.
However, what sets the Brazilian apart from many other keepers who can distribute the ball with fluidity and accuracy is that he is primarily an orthodox goalie.
As Manchester United's David de Gea has slipped from his previously sky-high standards as a shot-stopper, Ederson is now both the foremost exponent of both aspects of modern goalkeeping.
Trent Alexander-Arnold
Still only just turned 21, the lad who was brought up a mile from Anfield and watched the team's open-top bus parade after the Miracle of Istanbul in 2005 from his front garden as a six-year-old, is now a European Cup winner himself.
He's a decent enough defender but his real strength is going forward and his distribution from the right flank is second to none.
The fact that he's been given so much set-piece responsibility at such a young age by Jurgen Klopp says everything.
He's also probably England's first choice right-back now, too, despite it being the most competitive position in Gareth Southgate's squad with Kyle Walker and Kieran Trippier still going strong.
Virgil van Dijk
The man everyone points to as the reason why Liverpool are once again Champions of Europe and potential Champions of England.
Since the Dutchman joined the club almost 100 games ago, you can count the number of times he's finished on the losing side on your fingers.
He's super-cool on the ball like Alan Hansen used to be, makes rapier-like tackles like Mark Lawrenson, is as good positionally as Jamie Carragher and is a defender-goalscorer just like Phil Neal was.
Van Dijk is the rock on which this Liverpool team is built and if he wasn't there, things would be very different.
Aymeric Laporte
That last comment brings me to his equivalent in the City team.
Laporte was brilliant last season at the heart of Guardiola's defence, mainly alongside club legend Vincent Kompany, but he can only be judged on seven months of football.
The Frenchman picked up a serious knee injury four games into the new season and it's when he's been missing that his true value has been seen.
City have been nothing like as secure defensively and his absence is the single most significant factor in the gap that opened between the two main title contenders over the first third of the season.
Andy Robertson
Though van Dijk is usually the man who gets the most credit for Liverpool's new defensive solidity, Klopp's hard-pressing style simply wouldn't work without full-backs who can attack as well as defend.
What Alexander-Arnold gives them on one flank, Robertson provides on the other. There's nothing to choose between the two as to who's the more effective.
Last season both men reached double figures in terms of direct goal assists and both are well on their way to that contribution again.
The Scot's £8 million fee from Hull two and a half years ago now looks like one of the bargains of the last decade.
Bernardo Silva
Perhaps the most underrated player in the City team, Guardiola has picked him more often than almost any other outfield man during the Portuguese's two and a half years at the club.
He'd won titles in Portugal and France before he arrived at City and completed the rare feat of finishing top in three different European leagues.
You can best judge his influence by the fact that he's probably just as respected by the fans as namesake David, who is a true club legend.
Jordan Henderson
No-one would ever claim that the 29-year-old from Sunderland is the best midfielder in the Premier League but Henderson possesses an extra dimension – he's a true leader on and off the field.
He was recommended as Steven Gerrard's successor by Gerrard himself and was dubbed "the moral compass of the team" by Brendan Rodgers.
Klopp could have changed his skipper at any point in the last four years but hasn't. He doesn't play every game but he does play every important game.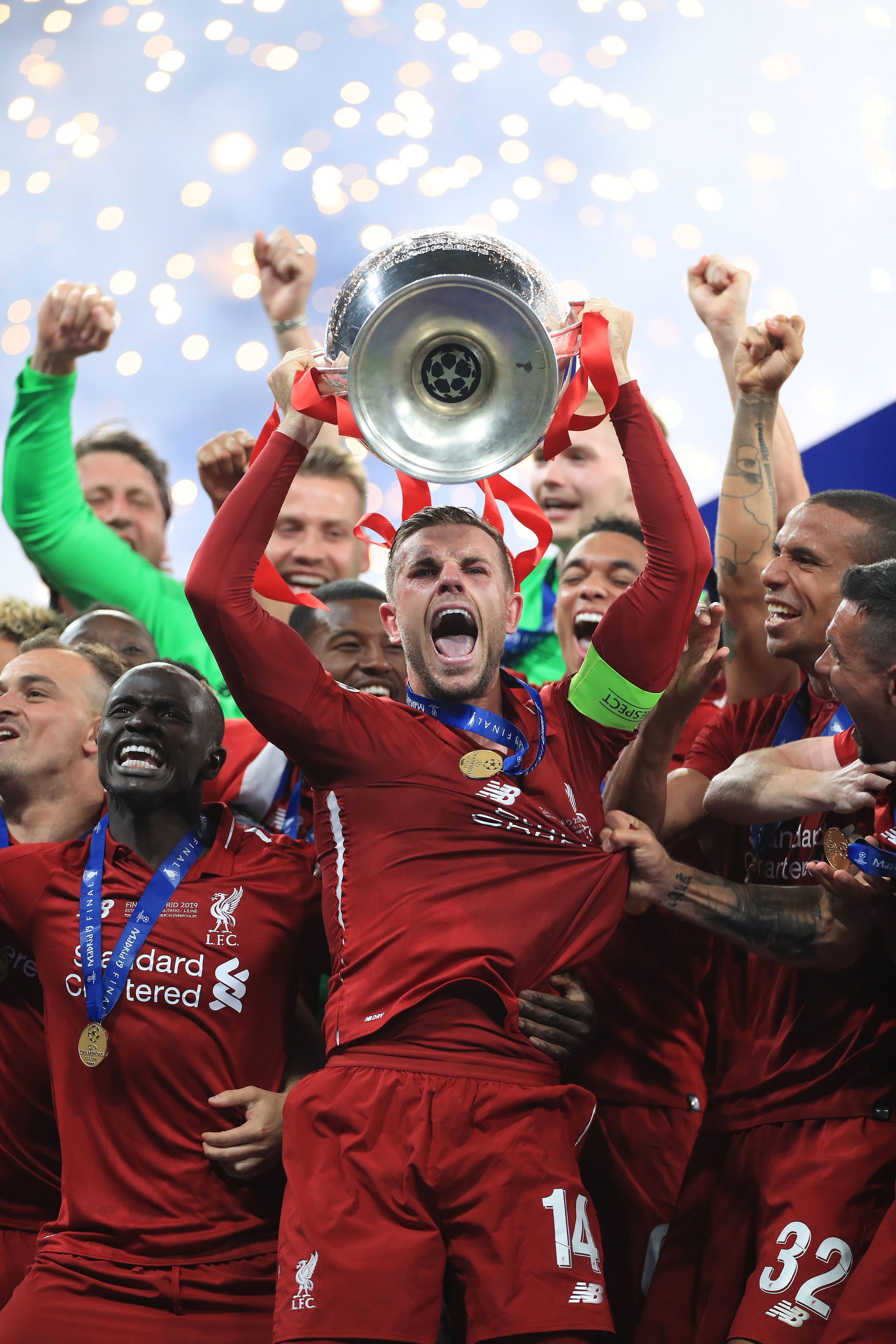 Kevin de Bruyne
I've allowed one place in my team for enduring class, rather than a strict form assessment.
De Bruyne may not have had the best year of his four at the Etihad because it was interrupted by a three-month lay-off with a knee ligament injury but when he's been on the field he's been as good as ever.
The Belgian is simply quality. No-one can thread a pass like him and his set-piece technique is second to none. I just couldn't leave him out.
Mo Salah
The Egyptian was so good over the last two seasons that a downturn was inevitable. Yet it hasn't come. His consistency has been incredible.
He has the smartest feet in the Premier League and a brain to match. And nobody is cooler when it comes to finishing.
He's averaged two goals every three games since he arrived from Roma and rarely has £40m been better spent.
Raheem Sterling
The biggest criticism of the younger Sterling was that he missed far more chances than he scored but Guardiola has turned him into a goal machine.
For four seasons – his last two at Liverpool and his first two at City – he scored 10, 11, 11 and 10.
Then his total jumped sharply to 23 and last season it was 25. He's already well over half that total this season.
He's cleaned up his image off the field – that recent England dust-up with Joe Gomez not withstanding – so much so that he was voted Footballer Of The Year and was on the BBC Sports Personality Of The Year shortlist.
Sadio Mane
He played second fiddle to Salah in 2018 but the Senegal international has matched his team-mate all the way in 2019.
Mane is electric around the box and is just as good a finisher as Salah. The most difficult omission from my selection was that of the other man in Liverpool's front three, Roberto Firmino, who has been the outstanding leader of the line ever since Klopp arrived.
It's his place that Mane takes and he just edges out the Brazilian because he scores more goals and has a habit of scoring them in crucial matches.
I could almost have chosen a "reserve" team from City and Liverpool and not have been ashamed of calling it my team of 2019.
If I had it would have been: Alisson; Kyle Walker, John Stones, Joel Matip, Joe Gomez; David Silva, Gini Wijnaldum, Leroy Sane; Sergio Aguero, Roberto Firmino, Gabriel Jesus.
Not too bad, is it?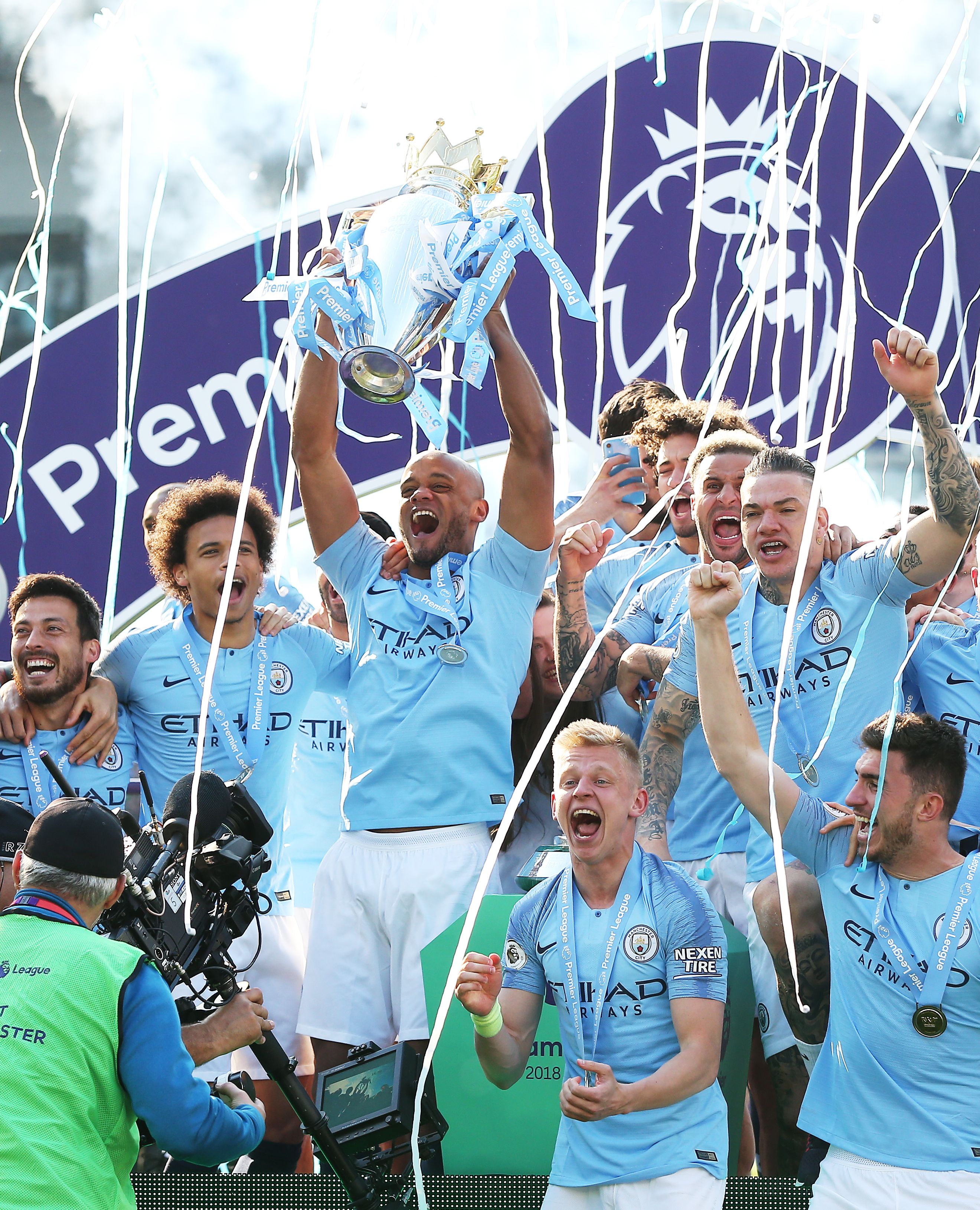 As for the manager, how do you choose between Jurgen Klopp and Pep Guardiola?
Well, if it's an assessment based on achievements over their career, there can only be one winner.
Guardiola has won 28 titles over his three-club career, including eight league titles across three countries, and two Champions Leagues.
Klopp has seven trophies, including the Champions League and two Bundesliga titles. Good, but not in Pep's class.
However, we're talking about the best manager of 2019 and the year will almost certainly finish with Klopp winning more matches than Guardiola, even though the Catalan has three trophies to the German's one.
Liverpool's victory over City in November meant that Klopp edged ahead of Guardiola 8-7 in their overall head-to-head record, making him the only coach to be able to boast he's ahead of Pep in "matchplay".
It really is a close call, but on this calendar year alone, Klopp is my top manager.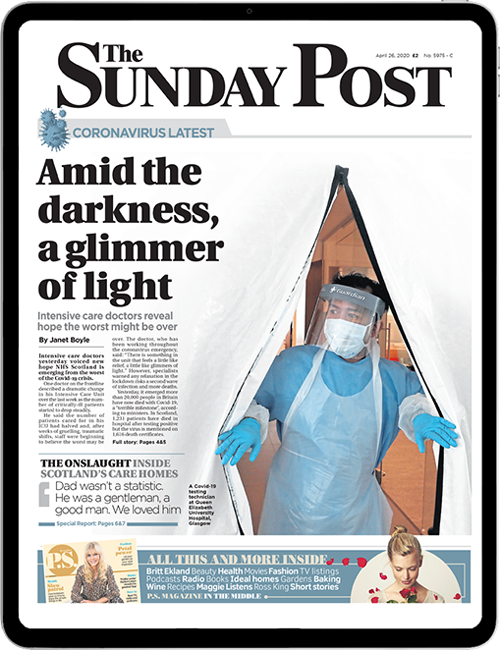 Enjoy the convenience of having The Sunday Post delivered as a digital ePaper straight to your smartphone, tablet or computer.
Subscribe for only £5.49 a month and enjoy all the benefits of the printed paper as a digital replica.
Subscribe