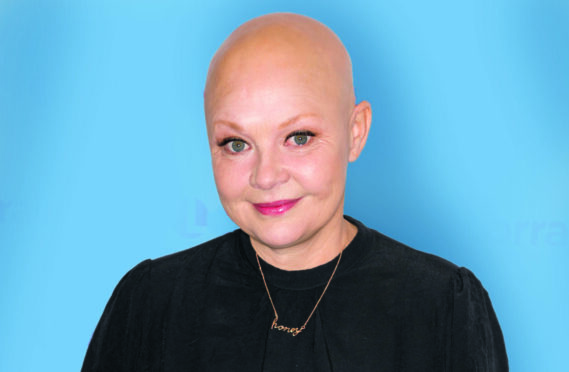 From Fully Booked to Really Spooked! TV presenter Gail Porter reveals all about her journey across haunted Scotland.
Your new TV series sees you hunting for ghosts in Scotland – have you always been interested in paranormal activity?
It started 15 years ago. I did a show called Dead Famous with Chris Fleming, the spiritual medium that works on the programme with me, where we went looking for dead famous people in America. We clicked straight away but we also fought like brother and sister because he can see and detect everything, and I'm just there asking a million questions! When the chance to do Spooked Scotland came up, it was a case of: A, I'm getting to go home to Scotland for months on end; B, I get to see the most amazing places in the world and find out about history; and C, I get to hook up with the lovely Chris again. It was just the most amazing experience. Three months of absolute joy and terror.
So, it was scary filming in some of Scotland's most haunted locations?
I was terrified! During the day, it was completely fine because the crew was around. Then, when it came to night-time and people were all going away, it was just maybe four or five or six of us. You're staying in a spooky room on your own, and suddenly you think: "Oh, this is this is a bit weird." I was trying to be super tough but I think I swore quite a lot – hopefully they've beeped that out! Like the true Scottish girl, I was trying to be so polite, and then when it got to one o'clock in the morning and a shadow would appear, it was just BEEEEEEEP.
Do you believe in ghosts now?
Before I did the show, I would always try to be logical and think that a bang came from a neighbour's house or something like that. Since doing Spooked Scotland and meeting different people with different beliefs, now, if something weird happens in the house, I kind of hope it's paranormal. It makes me feel comforted that someone could be in the house. That might sound a little bit weird, but, you know, I don't think that anything bad is going to happen.
Have you encountered ghosts at home?
I do come home now at night-time, and I feel like there's something in my flat. Chris said to me: "Yeah, it's OK, maybe something has just followed you home." I lost my cat recently, so I always think maybe she's in the house somewhere. The door in my bedroom opens sometimes about three o'clock in the morning – no windows open, nothing, and it just opens. It freaked me out for a wee while.
You visited Bannockburn House, Stirling's Old Town Jail and other spooky spaces around the country. What was your favourite?
I couldn't pinpoint just one because I was in Scotland, so every day was an absolute blessing. But the last one we did was on the Isle of Arran and I love it there. My mum and dad used to take me there when I was wee – it's really beautiful and everyone is so lovely. With filming for the series, we were literally at one place for one day then the next it was straight in a car or on a boat or whatever. It was a bit of a whirlwind, so I'm going to book myself a wee holiday to go back and actually enjoy it – without ghosties.
What would you do if you came back as a ghost?
Houdini gave his wife a password so that if he did come back from the dead, he would contact her and she would be the only person who would know. Unfortunately, he never came back. I always think that when I go, I would want to do something nice like, I don't know, just rock up and make a cup of tea before someone's woken up. Then they'll go: "Oh how did that happen?"
---
Spooked Scotland premieres May 27, 9pm on Really, and will be available to stream on discovery+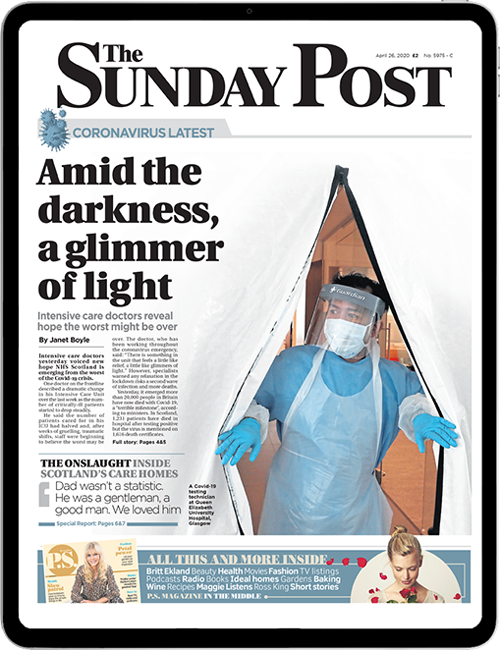 Enjoy the convenience of having The Sunday Post delivered as a digital ePaper straight to your smartphone, tablet or computer.
Subscribe for only £5.49 a month and enjoy all the benefits of the printed paper as a digital replica.
Subscribe