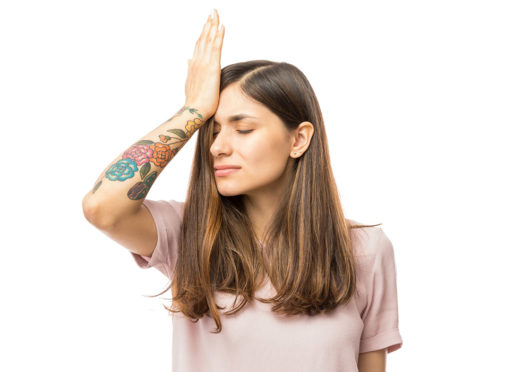 Tattoos are extremely popular, however you may wish you never got yours.
The regret of having an unwanted tattoo is bad enough, but if you can't hide it under clothing then it can be unbearable. So how can you remove it and what solutions can you trust?
We spoke to Stephanie and Derna from the Face & Body Clinic, both of whom have won Aesthetician of the Year at Scotland's Medical Cosmetic Awards, to get their advice on how to remove tattoos safely.
Stephanie explained that whilst the internet promotes many tattoo removal methods including: salabrasion, acid peels and creams – she would only recommend laser tattoo removal.
"What you want is to remove your tattoo without any scarring or pigment loss resulting from your chosen method and currently laser tattoo removal is considered the safest option by the medical community and the NHS," says Stephanie.
How does laser tattoo removal work?
Laser tattoo removal targets the pigment in the tattoo ink by shattering it into minuscule particles that your body can then eliminate through its natural waste system.
Stephanie added: "If you have professionally done tattoos then this will typically take eight sessions over 18 months. If you have an amateur tattoo – you'll find that you need fewer sessions as these typically use inferior quality ink which is rarely placed as deep in the skin as when done by a professional tattoo artist."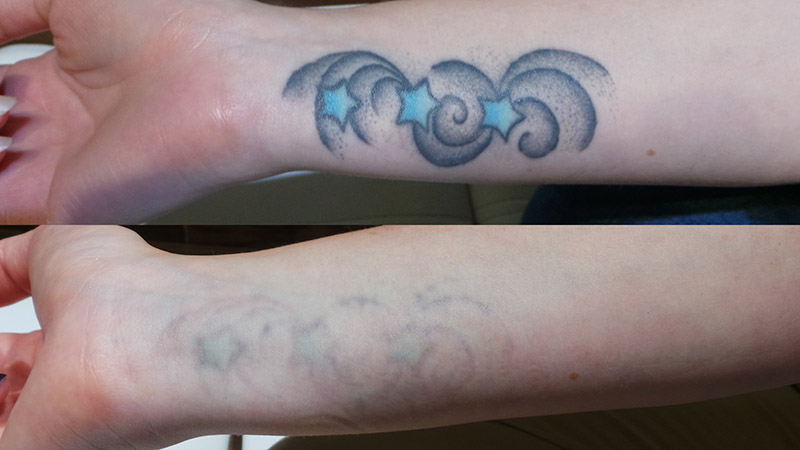 Laser tattoo removal is a process that requires patience. There are many variables that affect how quickly and effectively tattoo ink will fade.
Stephanie explains: "Your skin will take 6-8 weeks to fully recover between treatments – this is important as it prevents scarring and hypopigmentation. However, you should still expect some common side effects such as scabbing and swelling which are temporary during your body's healing process."
Stephanie warns that "not all laser tattoo removal devices advertised are genuine lasers, some are IPL or diode machines that are less effective or don't do all ink colours". She says professional laser brands in the UK you can trust include: Candela, Cynosure and Lumenis.
What questions should you ask when researching a clinic?
"I would ask if the clinic is registered with Healthcare Improvement Scotland. If yes, then can you look up their inspection report online – a good report will show you that this a professional clinic you can trust. If not, then ask to see their practitioners training certificates to show that they are qualified to perform laser tattoo removal," suggested Derna.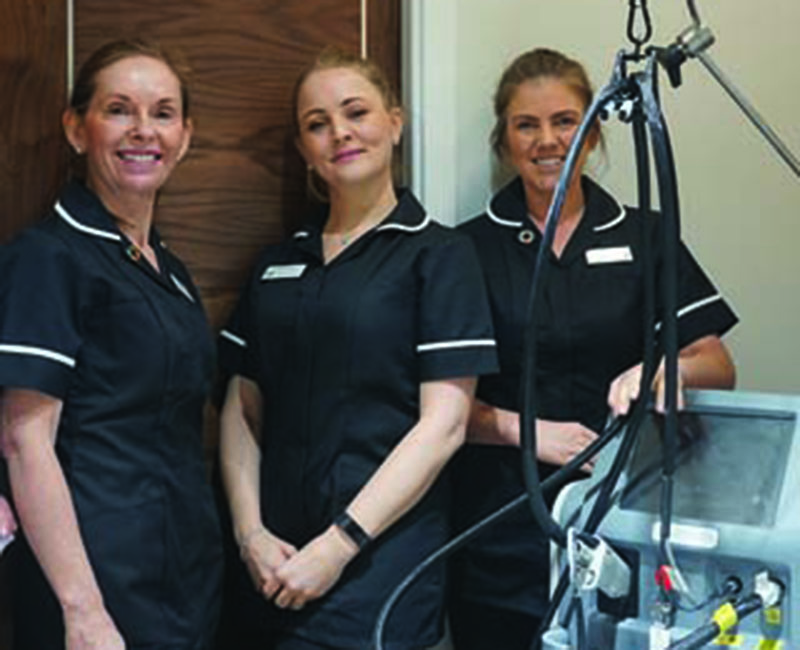 So what about the other options?
Both Derna and Stephanie explained that they would not recommend these options but felt it was important to discuss them because many ill-informed people were suggesting them on the internet.
Salabrasion tattoo removal
"This method is often promoted as a DIY home treatment on the internet and is an awful idea," says Stephanie. "It can be incredibly painful and is likely to leave a visible scar whilst the likelihood is few will have the endurance to continue deep enough to reach the tattoo ink anyway."
Salabrasion tattoo removal claims to use simple ingredients including plain table salt, tap water and an abrasive device. The person performing the procedure will apply the salt mixed with water to the area while using the abrasive gauze surface to vigorously rub the region until it turns a deep blood red.
They will then apply an antibiotic ointment and sterile gauze dressing, which is left in place for three days. After this time, the dressing will be removed and the skin, which will be raw, is covered once again with the salt for several hours following more antibiotic ointment to be redressed and sit for another three days.
"You're basically rubbing off your skin with a salty water gauze which you then put more salt on and let sit. We cannot stress enough how pouring salt into an open wound that you rub raw is a horrible idea and will often cause serious scarring or infection," said Derna.
Acid peel tattoo removal
Acid removal procedures are supposed to remove the top layer of skin and allow your body to expel the tattoo ink. Glycolic Acid Peels can be administered by a skin professional and are sometimes promoted in beauty salons to remove tattoos.
"Superficial acid peels such as glycolic peels never get deep enough and are therefore very ineffective. Whilst some bleaching of the ink and skin may occur reducing the appearance of the tattoo this is likely to be temporary," said Derna.
Tattoo removal creams are readily available on the internet and promise you will see results in a matter of weeks simply through daily use.
"What they don't explain is that the creams contain chemicals like an acid peel to bleach the skin surface and temporarily fade the tattoo. The chemicals never completely penetrate through to the skin layer that holds the tattoo ink and as a result are very ineffective," explains Stephanie.
"Plus, improper use of any acid-based peel or cream can result in scarring or skin irritation," added Derna.
You are not alone
Many people are choosing to have their tattoo removed for various personal reasons. And many celebrities are openly talking about removing their tattoos.
Victoria Beckham (pictured above) has been having tattoo removal services since 2015 with a magazine reporting that she is simply not as fond of body art as she used to be and decided to have it removed as an aesthetic choice.
When performed properly, laser tattoo removal leaves little to no scarring and is considered by the professionals to be the best and safest tattoo removal method. The NHS currently recommends laser tattoo removal as the preferred procedure for safe removal.
*Face & Body Clinic is based in Edinburgh and is registered with Healthcare Improvement Scotland. Click here to visit its website or call 0131 226 9610.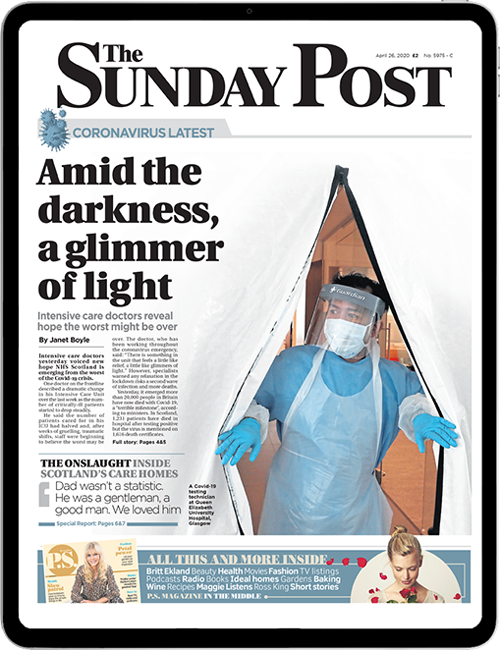 Enjoy the convenience of having The Sunday Post delivered as a digital ePaper straight to your smartphone, tablet or computer.
Subscribe for only £5.49 a month and enjoy all the benefits of the printed paper as a digital replica.
Subscribe