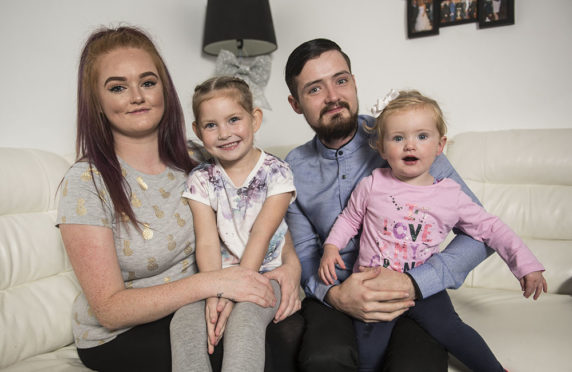 Following in his family's footsteps by joining the Army was a long-held ambition for Calum Cook. However, his boyhood dream and an aspiring career in the military was cruelly cut short last year.
A back injury coupled with arthritis meant the young soldier, who was just 18 when he joined the 4 SCOTS (The Highlanders, 4th Battalion, Royal Regiment of Scotland), was left crippled with pain.
His disability, combined with the sudden exit from the job he loved, was tough on dad-of two Calum and his family, but they have received life-changing support from Armed Forces charity Poppyscotland, which works year-round to help those who have served, those still serving and their families.
The ex-soldier, who was born in Germany when his dad was posted there with the Royal Electrical and Mechanical Engineers, recalled: "Joining the Army was something I always wanted to do. And my dad and brother were in the Armed Forces, too.
"After I finished training I was over in Germany. I loved it. Then the unit, the 4 SCOTS, got moved back to Catterick, North Yorkshire. In total, I served for more than six years. I loved most of that time…until I got injured."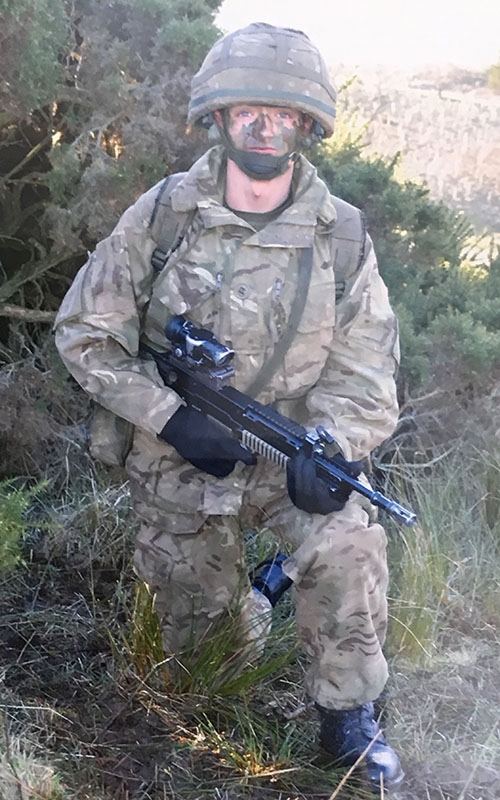 Calum, from Larkhall in Lanarkshire, was medically discharged in June 2018 due to chronic pain. Understandably, it was hard to take for the 25-year-old who had wife Roxanne and a young family – daughters Lexi, 5, and two-year old Lucia – to support. His older brother Hayden, 27, was still serving in 2 SCOTS (The Royal Highland Fusiliers, 2nd Battalion, Royal Regiment of Scotland), which made it especially difficult.
Back in 2014, Calum boxed in the Army. As a flyweight, he had a fighting weight of 50kg and was at his peak fitness. However, his lighter physique made Army training tougher and involved carrying a 40kg kit – almost as heavy as him. A demanding Army promotion course the following year took its toll on Calum's spine and he began experiencing severe pain in his back.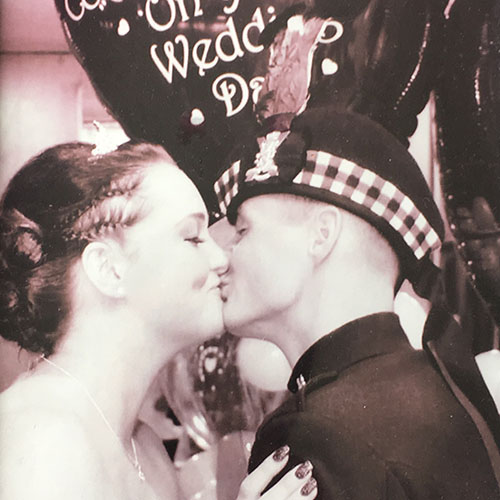 In summer of 2015, wearing his formal dress Army uniform, Calum married fiancée Roxanne (pictured above). Though he put on a brave face, his pain had become intolerable.
He said: "When my back is most painful, I cannot do anything until it gets better. If I am having a good day and I stand up for more than a couple of minutes, it will make it a bad day. Walking a short distance and sitting too long can cause me a lot of pain."
Calum believes he probably went on the course too soon, but he didn't know where to turn for help. While this can sometimes be a challenge for those still serving, knowing where to turn for help after service can be even harder according to Poppyscotland, which wants to raise awareness of advice and support on offer.
He said: "I was being made to do stuff I couldn't do and going home at the end of the day in tears because I was in so much pain, to the point I ended up in hospital in a really bad way with mental health.
"It was the Army's decision to medically discharge me. I knew it was going to happen as I couldn't do the job anymore because of the pain. But, at the same time, I had a mortgage – and two young kids. The Army gave me and my family security. I didn't know what was going to happen."
Thankfully, help was at hand. Earlier this year Calum and his family received life-changing funding through Poppyscotland.
He said: "I got funding for a wheelchair, which helped me massively and gave me some of my freedom back. Before, I was stuck in the house. I couldn't even do the monthly shop. Now I get out much more."
The ex-soldier, who has systematic inflammatory arthritis as well as chronic back pain, was also granted funding from Poppyscotland for a new recumbent bicycle where the rider sits in a reclined position, boosting his freedom and fitness.
He added: "Before, I was very active and really fit. But when I was discharged my fitness suffered. I would get out of breath walking up the stairs. But now I have some fitness back.
The bike has got me out a lot more and I can now take the dog out with me."
Recently, Calum has been volunteering at Skills Exchange Scotland – a charity in East Kilbride that helps school-leavers into work – and has been offered a paid position there. With his life back on track, he wants other current and former serving personnel to seek support.
He added: "I want to earn my own money and provide for my family. If it wasn't for Poppyscotland helping me, I don't know where I would be right now. If you feel you need help, just go for it."
What does the Scottish Poppy Appeal do?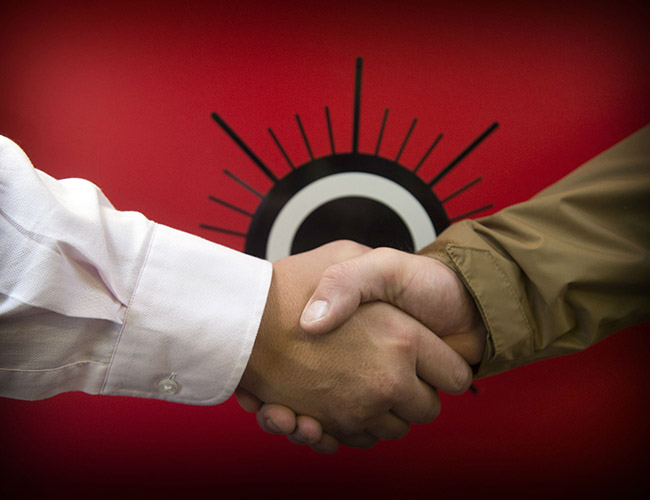 The Scottish Poppy Appeal is the starting point for Poppyscotland's year-round work. The money raised supports ex-Service personnel and those still serving at times of crisis in all aspects of their lives. That can range from retraining and finding employment, to assessing the needs of disabled veterans and those struggling with mental health, as well as providing specialist equipment and respite, along with funding and mobility vehicles.
*If you are a serving or former serviceman or servicewoman who may need help or assistance from Poppyscotland, call the charity for backup on 0131 550 1557 or email: GetHelp@poppyscotland.org.uk You can also find out more by clicking here to visit the Poppyscotland website.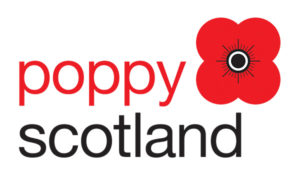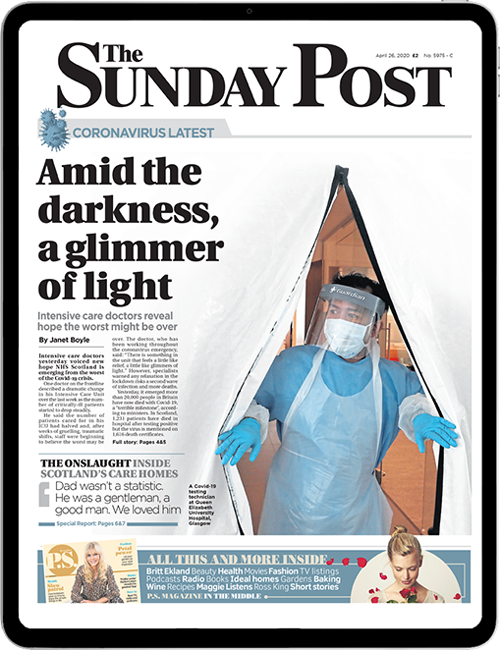 Enjoy the convenience of having The Sunday Post delivered as a digital ePaper straight to your smartphone, tablet or computer.
Subscribe for only £5.49 a month and enjoy all the benefits of the printed paper as a digital replica.
Subscribe