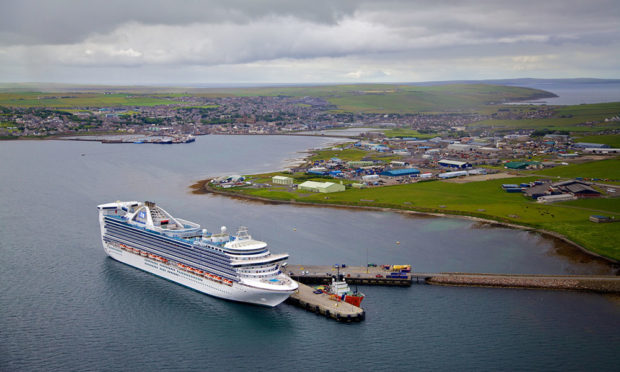 The Orkney Islands have a renowned reputation as a must-see place for history, nature, events, culture and leisure. Business Development Manager at Orkney Islands Council's marine services, Paul Olvhoj, is in a perfect position to summarise what Orkney offers and the main aspects of the marine business.
He said: "With over 160 port calls annually, Orkney is the UK's cruise capital. Hatston Pier just outside Kirkwall with its 385 metres of berthing and 10.5 metres draft is the perfect berth for even the largest cruise ships in service. There are three berthing options in Kirkwall and Stromness and two anchorages so that ships of all sizes can be accommodated.
"In 2020, Orkney will receive around 160,000 passengers from across the globe. Orkneys World Heritage site offers unrivalled Neolithic tourism experiences at four locations close together on the West of the mainland at Skara Brae, Ring of Brodgar, Stones of Stennes and Maeshowe chambered tomb. There are Viking burial plots and the history of two world wars and a wide range of itineraries including stunning panoramas, arts and crafts, the beautiful 12th century St Magnus Cathedral and the famous whisky distilleries of Highland Park and Scapa that underpin Orkney's global tourism growth.
"The strategically located Oil Port of Scapa Flow, with its unique deep water sheltered anchorage, hosts multiple ship to ship (STS) transfer operations of crude oil, LNG and LPG as well as serving the Flotta Oil Terminal and its connections to UK oil fields which sees 10% of the UK oil output coming through the terminal. The Ballast Water Management policy, run by Orkney Harbour Authority's in-house environmental unit, ensures that vessels are complying with regulations, protecting our sensitive shores and waters.
"It currently accommodates rigs and offshore platforms at anchor for maintenance and stand-down. There are many smaller piers and harbours throughout the North and South Isles as well as across the Orkney Mainland: many of these accommodate lifeline island ferry services, aquaculture, fishing and marine leisure activities. Many of these piers are critical in ensuring the future viability of island or remote communities and are maintained by the Harbour Authority.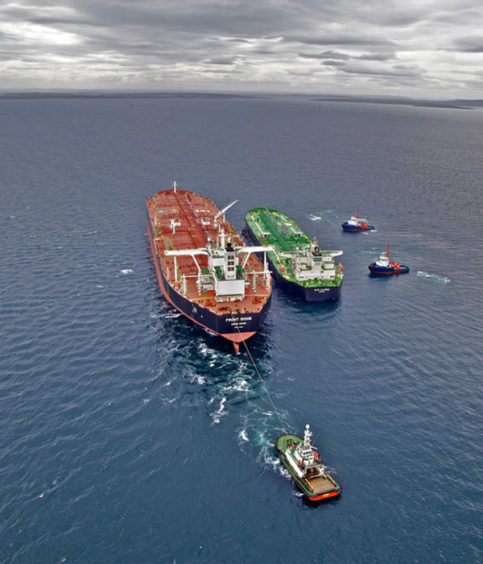 "Any island destination is reliant on its lifeline freight and passenger links and Orkney is well connected. There are daily freight and passenger services to Stromness from the Scottish mainland, almost daily freight and passenger freight and passenger services from Aberdeen to Kirkwall and a three-times-a-day service from Gill's Bay; Orkney is therefore well connected as in addition there are 12 daily flights into Orkney from the Scottish mainland and Shetland and in the summer, there are regular flights to Manchester and Bergen. Between the islands there are regular flights and the fleet of nine ferries service all the inhabited islands throughout the year. As well as the ferries, the Harbour Authority operates three tugs with two new builds due through 2020. The new tugs will have a bollard pull of 80 tonnes and length of 32 metres to enable them to handle the very large crude carriers that come into Scapa Flow.
"The Harbour Authority, in conjunction with the local authority, Orkney Islands Council, will publish its Port Masterplan this year. The plan will take a strategic view of how the commercial ports within Orkney harbours will prepare its infrastructure requirements for the future in order to continue to service its diverse portfolio of stakeholders and harbour users. Future-proofing the port for ever evolving markets and providing sustainable growth opportunities for existing markets through the remainder of the first half of the 21st century, but with the input of all our stakeholders and users and those it aspires to attract, it is believed that the final outcome will be both realistic and achievable.
The people of Orkney are proud of our shipping heritage and want to see a strong marine sector providing jobs and income for the Islands in a sustainable manner.
"Orkney Islands is gaining a reputation as a leader in developing carbon-free transportation particularly in hydrogen production and fuelling. Thus, the Harbour Authority must look to the future and invest in the facilities and infrastructure that will both safeguard and enable growth in existing markets and enable diversification into new markets and revenue streams."
*To find out more about Orkney Harbour Authority visit its website by clicking here or view its YouTube video, here.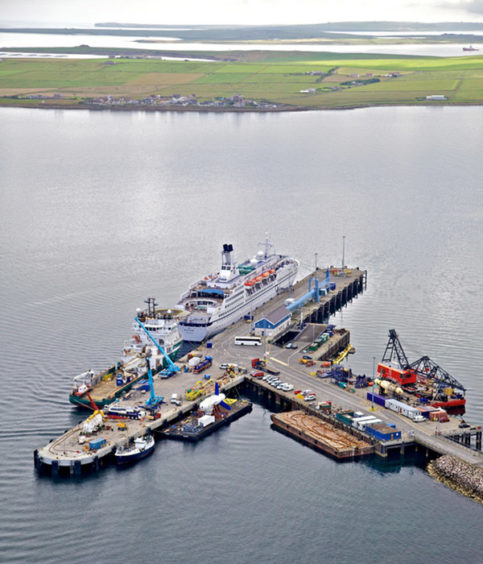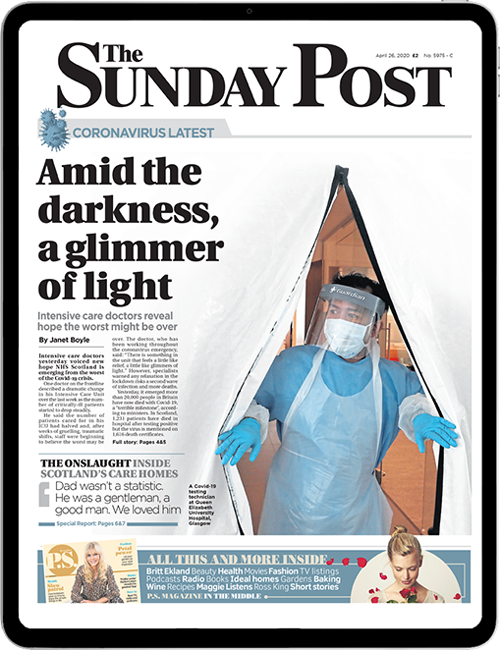 Enjoy the convenience of having The Sunday Post delivered as a digital ePaper straight to your smartphone, tablet or computer.
Subscribe for only £5.49 a month and enjoy all the benefits of the printed paper as a digital replica.
Subscribe