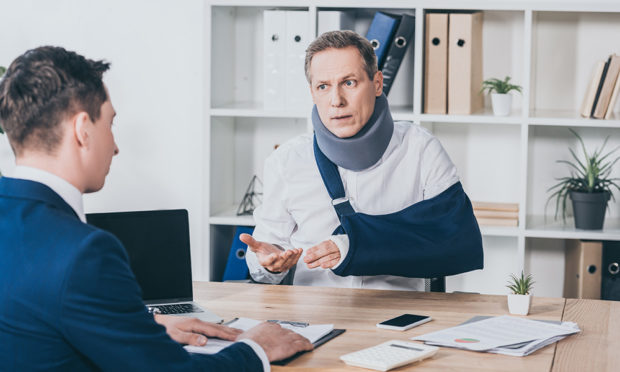 If you have been injured through no fault of your own, you could be entitled to lodge a personal injury claim – for no upfront cost, and it could see you winning thousands of pounds in compensation.
Below, are five qualified legal experts who specialise in claiming compensation for clients through criminal injury, a road traffic incident, industrial accident or medical negligence. Let these experienced legal firms use their expertise to guide you through this often daunting, but relatively straightforward, process.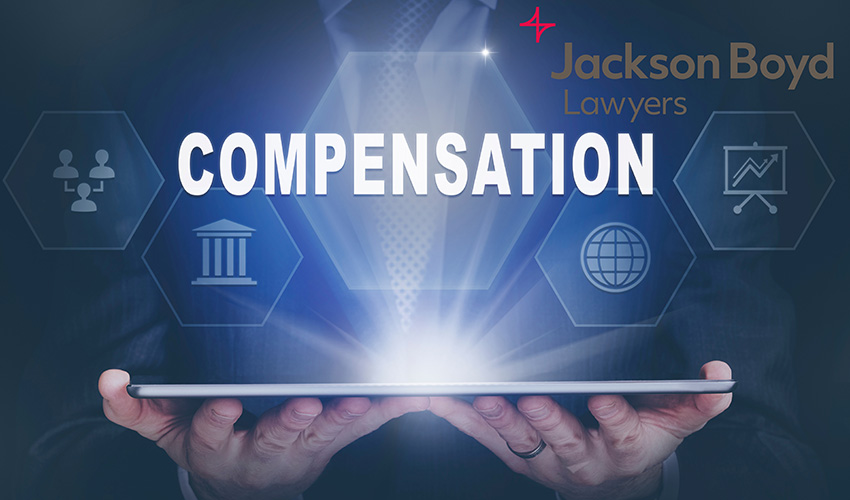 For over 20 years Jackson Boyd Lawyers have been pursuing personal injury compensation on behalf of the innocent victims of accidents.
They understand that calling a solicitor and making a claim can be a daunting experience. It may be your first contact with a solicitor. However, if you have been injured in a car accident, while at work or even when walking down the street then they can help you.
The specialist team at Jackson Boyd understands the impact of being involved in an accident. They will put you at ease from the very first call. They will find out what happened, discuss your injuries with you before advising how they can help.
Jackson Boyd can deal with your claim on a no win no fee basis. There will be no up front costs and they will make matters as straightforward as possible. They do all the work so you don't have to.
Still not sure? Then take a look at their Trustpilot Reviews where 99% of their clients have rated Jackson Boyd as "excellent" or "great".
*
For a free no obligation chat call 0141 249 6903 or visit the website by clicking here. 
From slips and trips to complex, life-changing cases, the personal injury team at Balfour+Manson deal with all types of claims. They are one of the most highly-rated personal injury teams in Scotland with extensive experience.
They understand that people are affected in different ways, so recognise that no two personal injury claims are the same. They listen to your story and offer a personal service tailored to you during a very difficult and traumatic time in your life.
Their experience and sensitive approach means they are able to deal with your case effectively and efficiently to ensure you receive the maximum compensation claim you are entitled to.
In the last 12 months, its Aberdeen team has recovered over £2,500,000 from personal injury claims, ranging from international aviation accidents and workplace injuries to spinal injuries and industrial diseases.
*
Get in touch with them today to find out how the team can help you get the maximum compensation for your personal injury claim. You can call 01224 498080 or click here to visit the website.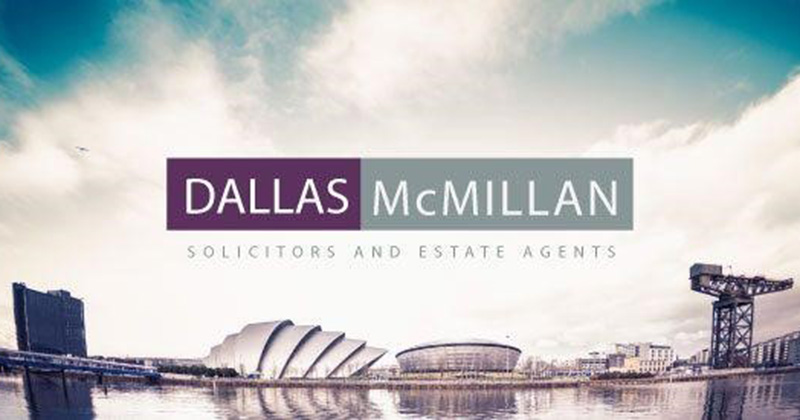 Established in 1875, Dallas McMillan Solicitors are a Glasgow-based firm who specialise in Personal Injury claims, recovering compensation for people injured through no fault of their own. Dallas McMillan's expert team, headed by two Law Society of Scotland accredited personal injury specialists, Gordon Bell and David McElroy, have recovered more than £5million in compensation for clients in the last year.
Dallas McMillan act for clients throughout Scotland and regularly act for people who have been injured in accidents at work, in road traffic accidents or following an accident in a public place. The team also deals with compensation claims for people who have suffered an industrial disease (for example an asbestos-related disease) and people who have been victims of medical negligence.
*
For more information and to discuss how Dallas McMillan can help you on a 'no win no fee' basis, contact Gordon Bell, click here to email Gordon,  or David McElroy, click here to email David.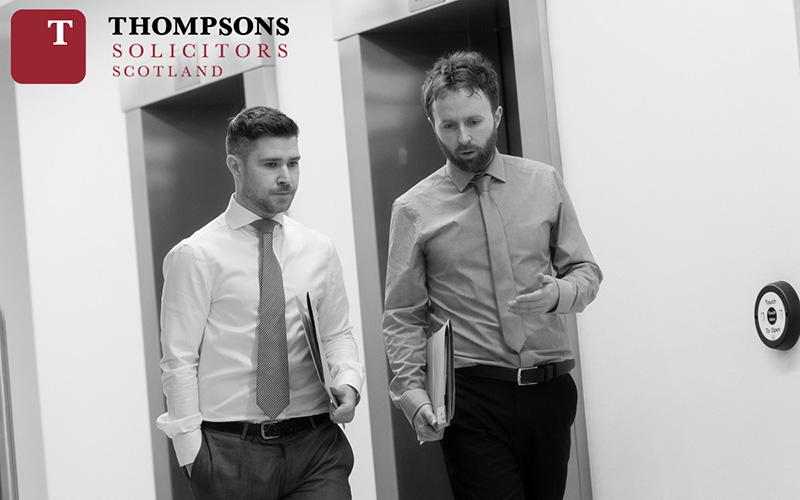 For over 40 years Thompsons Solicitors have been fighting for their clients with dedication, knowledge and expertise, always on the side of the people, never the insurers.
In the unpredictable world we find ourselves living in we never know what is around the corner or how our lives could be changed in an instant through no fault of our own.  However, Thompsons are here to help get your life back on track if you have suffered as the result of an accident, whether that be in the workplace or on the roads, in the past three years.  Thompsons will fight for the justice you deserve, as well as providing support and guidance through your claim process.  Their specialist teams fight to get clients the maximum compensation in minimum time and their teams across Scotland continue to win cases, even during the coronavirus lockdown situation.
Operating on an entirely no win, no fee basis, talk to Thompsons today if you have been injured in an accident which wasn't your fault.
*Visit the website by clicking here., call 0141 264 2624 or email: talk@talktothompsons.com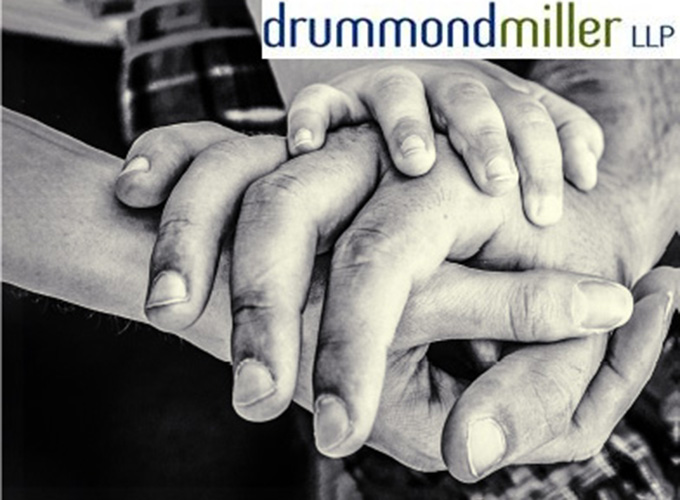 Drummond Miller are top ranked legal experts in Medical Compensation Advice
If you or a loved one has suffered injury as a result of negligent medical treatment, its team of expert solicitors can help you pursue a claim for compensation.
They act for families and individuals throughout Scotland and believe that every claim should be treated with professionalism and compassion no matter the complexity or value.
They specialise in all types of clinical negligence claims and are known as leaders in what can be a challenging area of the law. They receive excellent feedback from clients and aim to make a difference to as many lives as possible. Drummond Miller has access to various funding options (including no win/no fee) and some of the top medical professionals and Advocates in the UK. They would welcome the opportunity to discuss matters with you.
*If you would like to discuss a potential claim or have some initial questions to explore with one of its specialists, contact them at no expense for the initial advice by clicking here to visit the website.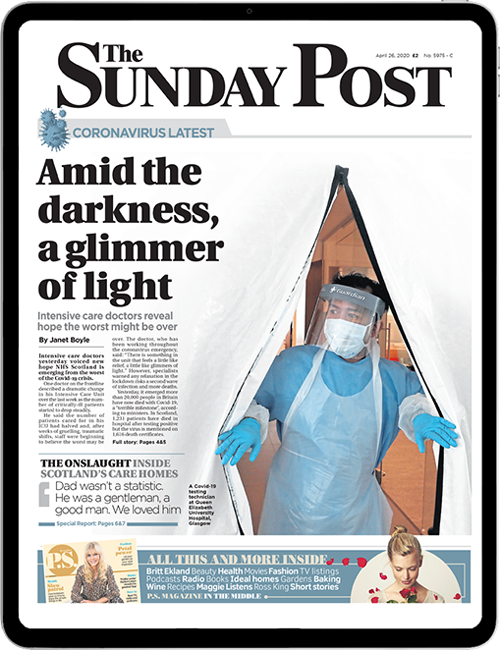 Enjoy the convenience of having The Sunday Post delivered as a digital ePaper straight to your smartphone, tablet or computer.
Subscribe for only £5.49 a month and enjoy all the benefits of the printed paper as a digital replica.
Subscribe