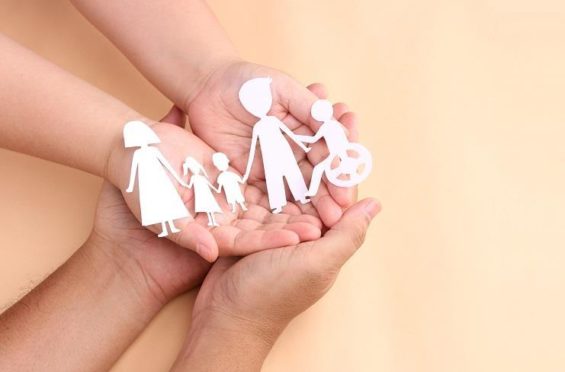 Separating from a partner can be a tricky process, emotionally and logistically. By resolving issues collaboratively, Caritas Legal aims to help clients through it without going to court. Here's how.
Eyes rolled around the world when Gwyneth Paltrow and Chris Martin announced their 'conscious uncoupling' back in 2014
But pretentious wording aside, there was something to be admired in their efforts to make their split amicable – particularly since the dominant narrative in tv, film and popular culture has normally always been that divorce or separation is messy and complicated.
While the 'conscious uncoupling' phrase hasn't really caught on in Scotland, there are legal experts out there who can help you settle a marital dispute and separation amicably, without the need to go to court.
And that's exactly the approach of Danielle Stevenson, senior associate and head of Family Law at Caritas Legal.
A fresh approach to separation
From the offset, Danielle aims to take the pressure off through an initial, non-pressured chat. This gives the potential client time to think, something that is particularly important when it comes to separation.
"A lot of people when they first phone, they're maybe not even at the stage of really knowing what they want to do," explains Danielle.
"So they've separated but they've maybe not quite come to terms with it, and they're looking for some reassurance as opposed to actually wanting to take any action at that point."
After all, while a separation of course entails financial and practical considerations, there's an emotional element to bear in mind as well.
"Sometimes it can be really hard for people to speak to their ex-partner, even if it's not acrimonious, just because these are quite difficult discussions to have and difficult decisions to make," says Danielle.
Caritas Legal helps people who're separating, including those who are married and those who are cohabiting, as well as couples with children or without – whatever the circumstances, there's always things to be resolved.
"I think there can be a tendency to approach the process in a very black and white way, what are the assets, what are the liabilities, how are those divided, without necessarily looking at the longer term or bigger picture for a client," explains Danielle.
"That's not my approach. I'm trying to say to clients I'm here to take the whole stress of the situation away for you and help you plan for your future as well."
The collaborative process
Then, if and when you do decide to go ahead, Danielle and Caritas Legal will continue to support a compassionate approach as you begin the legal separation process – their goal being to ensure that, whenever possible, you don't end up having to go to court.
So how do they do this? By offering a collaborative process for dispute resolution, which Danielle is trained to provide.
This collaborative practice is a non-confrontational approach for couples to make legal, financial and practical arrangements for a divorce or separation on their own terms.
Both parties' solicitors need to be specially trained in Collaborative Law, but it offers an alternative to more traditional methods of separation like Litigation.
"The separation process here in Scotland is different from the process in England. Regardless if you're coming to an agreement between yourselves, in England you would have to get the court to ratify any agreement, whereas that's not the case here," explains Danielle.
"So really there is the possibility of resolving the separation part, all the finances and your children, without ever having to go into a court building or having to deal with a court.
"And the collaborative process is really positive because it encourages everyone to work together, so particularly if people have children it's really constructive, because it gets everyone to look at how we can all move forward separately but so that no one is at a disadvantage."
As part of the collaborative process, clients can uptake support from family therapists and there's also a neutral financial advisor involved.
All in all, the goal is to help clients feel supported as they transition through the legal separation process.
One client of Caritas Legal said: "All of the staff are extremely professional but approachable and friendly. Made me feel that they really cared about my problems and helped me find solutions at what has been a hugely difficult time for me. A huge thanks to Danielle, Lorna and Anna."
Providing focused solutions for Family and Child Law
As well as a collaborative approach to separation and divorce, Caritas Legal offers help with several aspects of Family and Child Law, including adoption, care arrangements for children after separation, pre and post nuptial agreements and more.
Regardless of the situation at hand, its expert team always aim to resolve issues without having to go to court.
And since its launch in 2011 by managing director Lorna Brown, the goal of Caritas Legal has always been to offer modern and plain-speaking legal services for clients across Scotland.
---
If you need legal advice or want to learn more about the collaborative process for separating and divorcing, visit Caritas Legal's website here.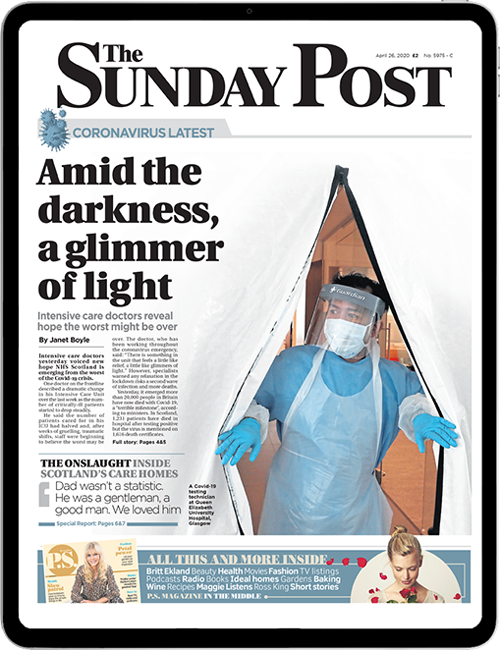 Enjoy the convenience of having The Sunday Post delivered as a digital ePaper straight to your smartphone, tablet or computer.
Subscribe for only £5.49 a month and enjoy all the benefits of the printed paper as a digital replica.
Subscribe