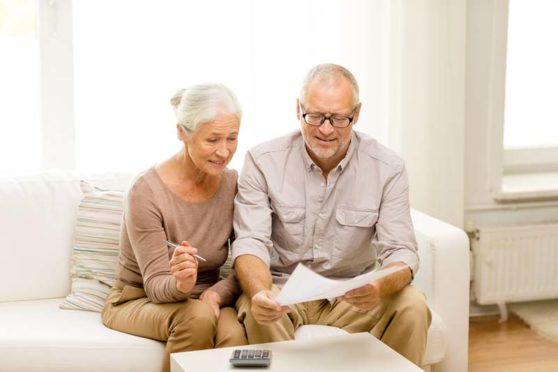 Nobody wants to talk (or even think about) getting older or dying. It's not the easiest subject to broach with loved ones. However, it's a conversation that has to be had and one that can actually bring a lot of relief and comfort to the people you will leave behind when the time comes.
There are plenty of companies in the business of making life arrangements – from wills and powers of attorney to funeral planning and advanced healthcare directives – and they will talk you through the process from start to finish.
It means that you and your family can relax, knowing that your wishes have been made clear and they won't be left trying to figure out what you would have wanted when you cannot tell them.
These are just a few of the businesses who can help you make those decisions…

Turcan Connell is Scotland's leading private client firm with offices in Edinburgh, Glasgow and London.
They command a unique position in UK professional services by providing clients with an integrated range of legal services alongside a complete range of tax services. The firm's success is due to its continued focus on meeting the needs of individuals, families, charities, entrepreneurs and family businesses.
The vision for Turcan Connell has always been to offer all the professional advice under one roof that an individual might need during their lifetime. This means offering a full range of legal services alongside a complete range of tax services.
They recognise that many clients lead busy lives and they value the responsive approach. The solicitors are committed to them and to understanding their circumstances as fully as possible. They want them to succeed, they want to preserve and enhance their wealth now and for future generations and they want to provide sensible and workable solutions for all the issues that they face.
Founded in 1997, today Turcan Connell has 24 partners and staff of around 220 lawyers and tax advisers offering a unique combination of skills and expertise covering tax; estate and succession planning; employment; dispute resolution; entrepreneurs, family and rural businesses; divorce and family; land and property; and charity law.
Visit the Turcan Connell website to find out more.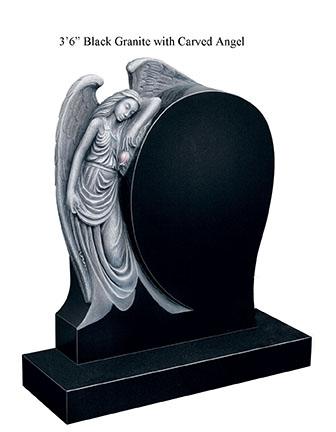 Arranging a memorial for a loved one can be a stressful task, which is why many people choose theirs themselves.
T McGowan and Sons can help you from start to finish from choosing the stone (depending on where you are buried there might be different requirements or restrictions) to picking an inscription to arranging installation and advising on the best way to maintain it.
They have a wide range of memorials, gravestones, headstones and other monuments, all of which are crafted by the highly experienced team of masons based in Glasgow.
The team at T McGowan can also restore memorials of all types and gravestones, including regilding, repainting and renovation. So if you want to keep your memorial in great condition, the team will be able to give you a quote (free quotes available for Glasgow and the surrounding areas).
There are even options to pay for your memorial in instalments if needed, so all of the worry has been taken out of picking a memorial.
Find out more at the T McGowan website.

Plan for your future and the unexpected with Caledonia Will Services.
They offer objective, friendly advice on all your options when it comes to wills and estate planning, trusts, power of attorneys, funeral planning, safe and secure storage, signing, witnessing and more.
All appointments are carried out face-to-face at no obligation in your own home.
Caledonia Will Services promise a reliable, experienced and sensitive service so please do not hesitate to get in touch to find out more or organise an appointment.
As Margaret R in Glasgow said: "Great friendly service, visit you at home which is so convenient."
Contact the Caledonia Will Services team by clicking here.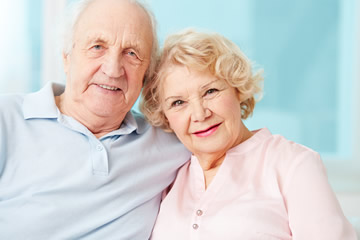 Caritas Legal is a modern, accessible plain speaking law firm. They are based in Dunfermline but act for clients throughout Scotland.
The aim is to provide positive legal solutions to individuals, charities, and carers. Caritas Legal supports forward planning in the form of wills, trusts, powers of attorney and advanced healthcare directives in order to ensure that clients are in control of their affairs.
Equally, they have a breadth of knowledge on care related matters. They advise clients on how to protect their house and assets from potential future care fees in order to ensure that their estate goes to their family
It is important for families to seek specialist legal advice where a family member has reduced capacity. This may be due to a learning disability, illness, dementia or brain injury. Caritas Legal can offer bespoke advice on guardianship and intervention orders aimed at securing the best possible outcome for the individual.
Through collaboration they are able to refer clients to other professional advisors as well as support groups who understand the challenging issues associated with forward planning and capacity issues.
They have a special fixed fee of £397 per person, including registration and VAT.
Find out more about Caritas Legal at their website.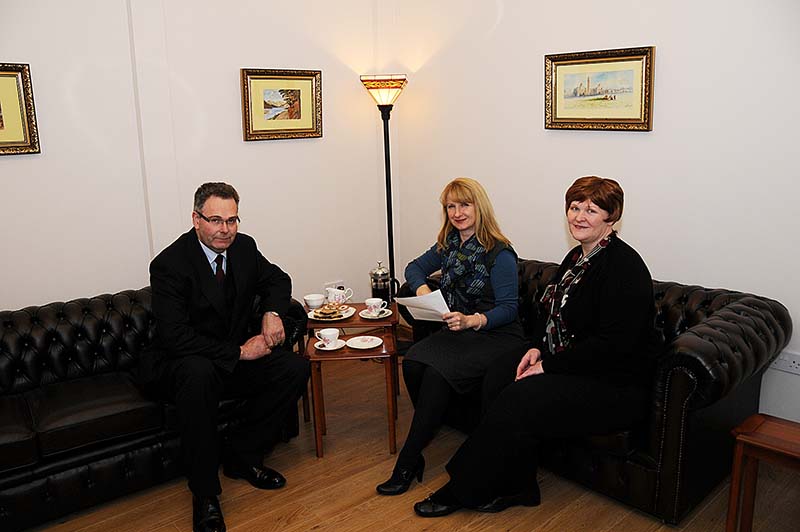 Established in 1900 and based in Keith, Aberlour and Buckie, at Frank S McLean they provide an independent bespoke service to help you plan your funeral.
The days of leaving funeral arrangements for the family to sort are long gone, so whether you want some advice, formally record your wishes, or purchase a tailor made Golden Charter Independent Way pre-paid funeral plan, the team at Frank S McLean has a plan to suit.
Either cremation or burial, from providing a simply cremated unattended cremation to a full traditional funeral service we can accommodate your wishes.
Their fully trained professional staff will care for your loved ones and their celebrant can conduct your service if required.
They have three premises, each with private rest rooms and either a private chapel or facility for a house service. They have a fleet of vehicles including two Hearses, two limousines and a private ambulance.
They offer Monumental Masonry services and have a bespoke 'design your own memorial jewellery' facility.
The directors, Philip and Nicola McLean, have almost 70 years' experience in the industry combined.
Find out more about the services Frank S McLean offer at their website.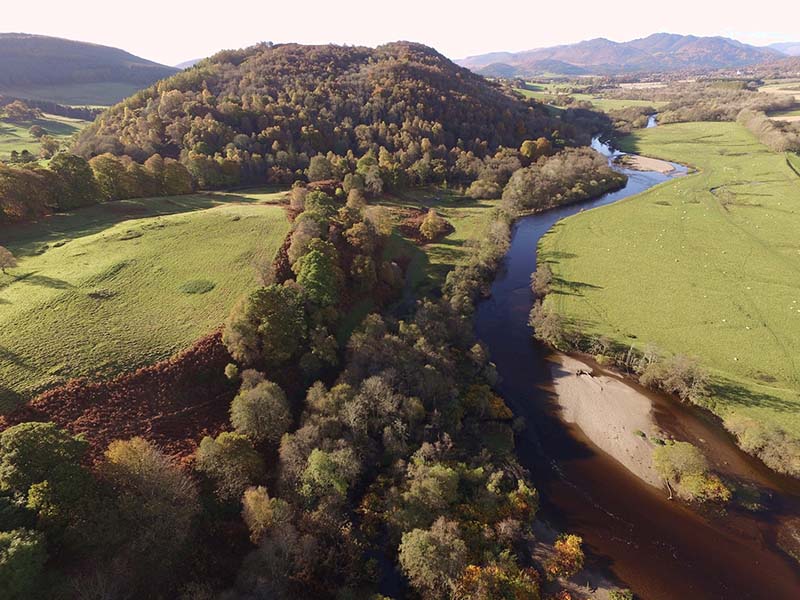 As our environment continues to be bombarded with a multitude of products and pollutants eroding the health of our world, eco-burials are becoming more and more popular with those who hold a commitment to preserving the environment.
It can even be as simple as making that choice for those that love the outdoors and embrace the beauty of our environment.
A conservation burial has the dignity, the remembrance and the care that every Gaulds funeral has.
Using environmentally friendly coffins such as wicker, bamboo or solid wood, and avoiding any products that would threaten the welfare of the environment, this ecologically sound alternative to a traditional funeral is a peaceful and beautiful way to say goodbye to a loved one.
At Strowan Cemetery in Crieff, Gaulds has a striking spot overlooking the River Earn where friends and loved ones can be laid to rest, in the knowledge that the environment around them will continue to thrive.
The tranquil valley of the River Earn cradles Strowan Woodland Cemetery affording a truly serene backdrop for a loved one.
Gaulds now receives many requests to furnish suitably eco-friendly locations for both interments and spreading of ashes.
To meet the needs of environmentally aware families the cemetery is specifically geared to provide resting places using caskets made from sustainable materials.
Graves distinguished by granite markers are located in the grounds which are carefully managed to maintain the balance of nature and encourage wildlife which brings an added dimension to the environs.
This peaceful corner lies just an hour's drive from both Edinburgh and Glasgow – not too far for visits.
Find out more at the Gaulds website.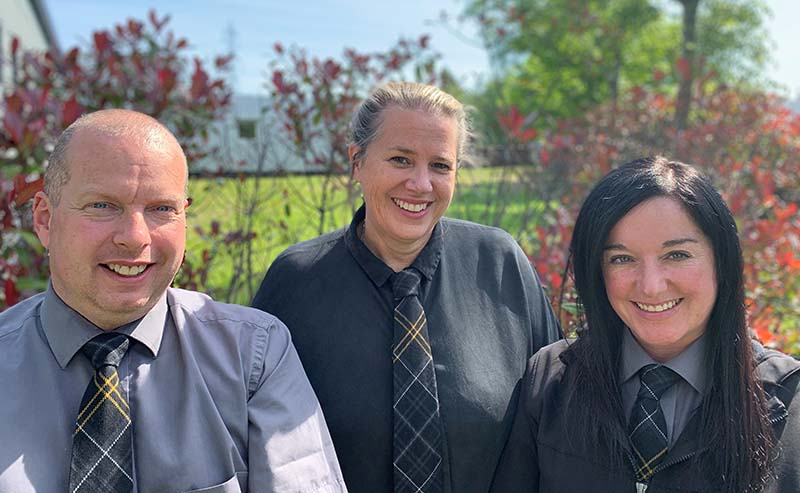 Everyone wants a funeral to be the perfect send off for a loved one. But bereaved family members arranging funerals face pressure to sort the ceremony very quickly. You must suddenly worry about the perfect music, photos, food, invites, or which hymn is most appropriate.
Award-winning not-for-profit Caledonia Cremation is helping Scotland rethink funerals. Their funeral director team provides a modern alternative called direct cremation, available to anyone in Scotland.
"You wouldn't plan your wedding in 10 days, why do it for funerals?" asks Angela, their Funeral Adviser.
"At Caledonia Cremation we deal with practical elements you can't do yourself. At the crematorium we say some words over the coffin or play a song but without any family present. Then, once we return the ashes to the family, they plan a really personal send-off without any time pressure at all.
"I always keep in touch with the family, so I know people who subsequently used the ashes for a Viking boat burning, or a cliff-top ceremony, or a party in a favourite bar. Something meaningful to them.
"It isn't just better, it's much cheaper too."
Click for support about funerals for yourself or a loved one.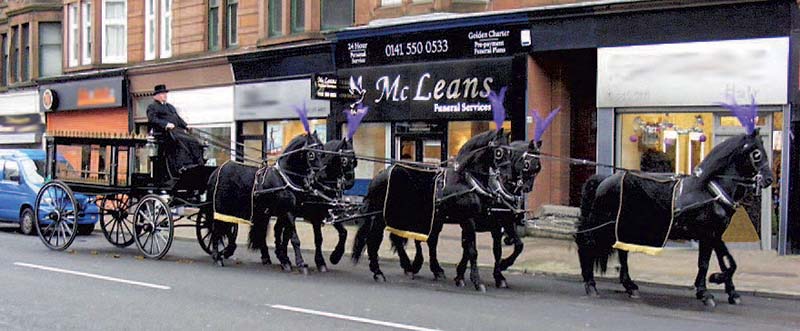 Arranging a funeral can be expensive and unfortunately it is most likely those closest to you that will have to cover the costs, however with  careful planning you can relieve them of facing this financial burden at an already difficult time.
At Mcleans they can offer advice on a wide range of flexible funeral plans with options to suit everybody's budget and situation.
With plenty of experience, the team can help you select the right plan to help you and your family.
They will also help you take out a funeral plan, making any necessary introductions on your behalf.
To find out more on their services contact Mcleans Funeral Services at their website.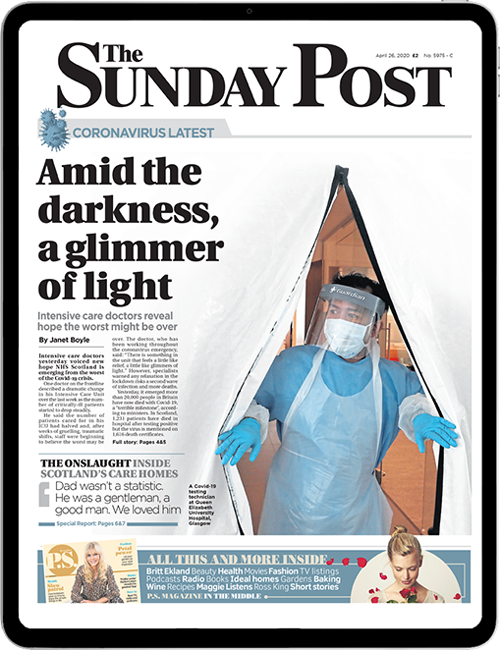 Enjoy the convenience of having The Sunday Post delivered as a digital ePaper straight to your smartphone, tablet or computer.
Subscribe for only £5.49 a month and enjoy all the benefits of the printed paper as a digital replica.
Subscribe