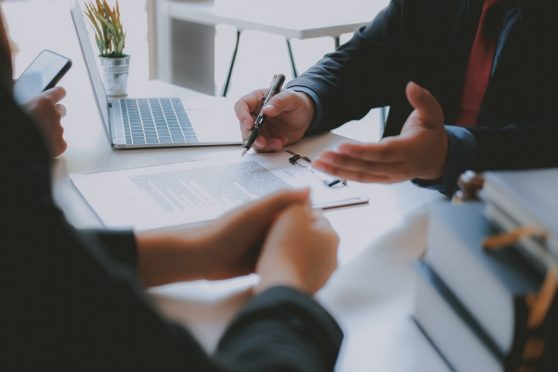 One thing we've all learnt over this past challenging year is that you never know what the future holds. That's why having trusted solicitors to turn to for guidance is so important.
Whatever happens over the coming months, expert advice on your financial and legal affairs will go a long way in giving you and your family some peace of mind.
From organising the right legal documents (like a Will or Power of Attorney) to property matters (like handling estates), there are many ways that solicitors can help you be as prepared as possible for the future.
The experts below will be more than happy to help you put a plan in place.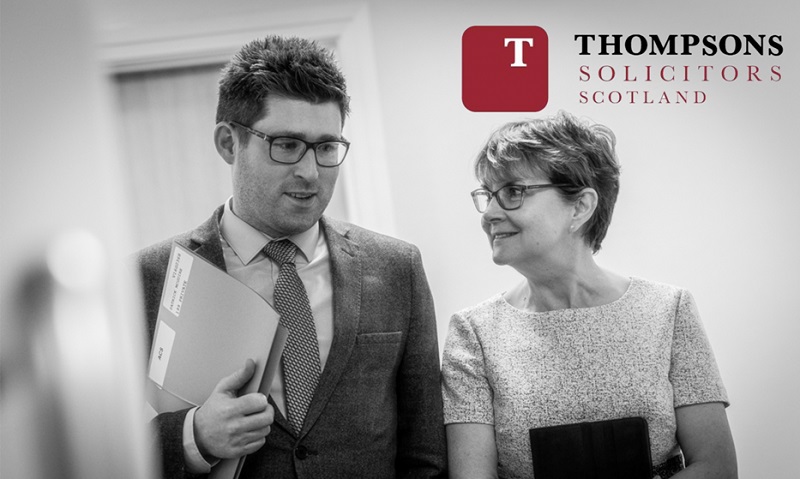 Thompsons Solicitors understands these are worrying times and that many are thinking about protecting themselves and their families.
Now more than ever, the importance of having a Will and Power of Attorney has never been greater. Having a Will means you can decide how your assets are divided should the worst happen and you can include instructions for funeral arrangements.
And a Power of Attorney allows a loved one to step in and protect your best interests if you become unable to.
Thompsons' team of Private Client Solicitors are members of the Law Society of Scotland, Solicitors for Older People and Solicitors for the Elderly. That means its team has the knowledge and experience to give clear and accurate advice on the legal services which matter to clients and their families.
Talk to Thompsons today on 0141 264 2624 – its team of specialist solicitors will be happy to give you more information to ensure that you and your family's future is looked after.
Learn more about the services on offer via the Thompsons Solicitors website.
---
Blackadders provides a first-class legal service to both individual and business clients. The firm's emphasis is on maintaining long-term relationships and this has resulted in a substantial and loyal portfolio of clients.
Its private client and family lawyers have the knowledge and experience to ensure that clients feel supported during a potentially difficult time in their lives. The firm advises clients on a full range of issues such as wills, trusts, executries, powers of attorney and inheritance tax planning.
The family law team focuses on child law, separation and divorce, and collaborative mediation.
Blackadders aims to find the best solution for each client, while keeping an eye on the future and anticipating how circumstances may change. Its team works to ensure each client's wellbeing is maximised, using specific solutions tailored to fit the individual's needs and to organise clients' affairs in an efficient and timely manner.
Find out more about seeking advice from Blackadders online here.

---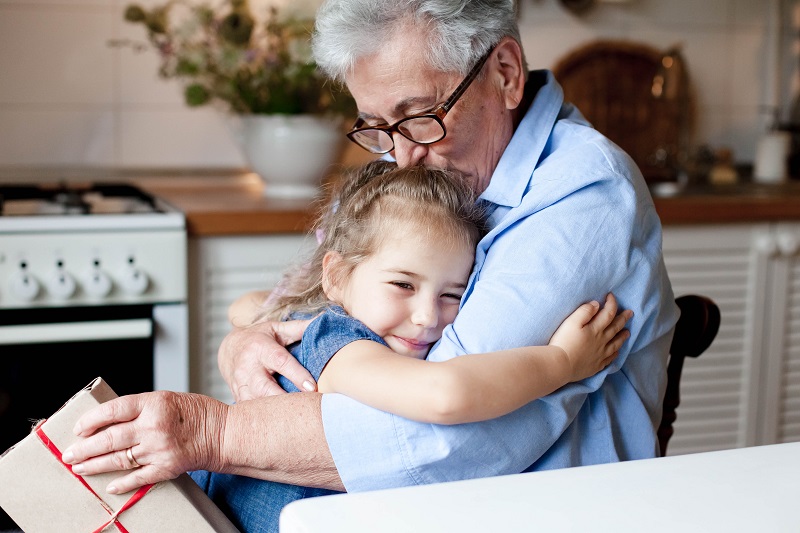 Caritas Legal is a modern, accessible and plain speaking law firm. It is based in Dunfermline and Glasgow but acts for clients throughout Scotland. The aim is to provide positive legal solutions to individuals, charities and carers with tailored advice for each client.
Caritas Legal supports forward planning in the form of wills, trusts, powers of attorney and advanced healthcare directives, in order to ensure that clients are in control of their affairs.
It also provides expert advice on all family and child law matters. This can be particularly important for those separating who need to consider their future and how best to resolve matters moving forward, both financially and personally; for clients who wish to ensure there is stability around care arrangements for their children; and for bespoke advice in relation to guardianship and intervention orders.
Click here for further information on Caritas Legal or to arrange your initial appointment, or call 01383 431 101 to discuss your options.
---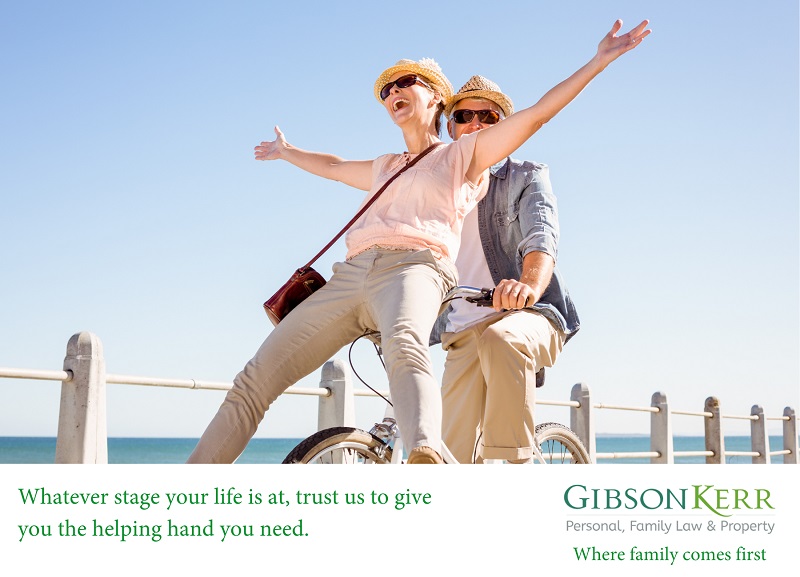 Gibson Kerr understands that people need legal advice and assistance at various life stages, and that no two clients are the same.
Whatever the reason, knowing they can turn to someone they can trust gives Gibson Kerr's clients peace of mind, whatever their personal circumstances.
As a small, family-run firm of experienced personal law professionals, its team treats every client as an individual.
So whether you're planning for your future, or dealing with a loved one's estate, Gibson Kerr can advise you on the best steps to take and guide you through the process .
If you need help with any aspect of personal law or planning, trust Gibson Kerr to guide you through the legal process with experience and ease, because its team understand that family comes first.
Contact Personal Law Partner Lindsay Maclean on 0131 226 9162 or lindsay.maclean@gibsonkerr.co.uk, or click here for more information.
---
Middleton Ross has been looking after clients throughout the Highlands for over 120 years. Despite Covid-19 restrictions, the firm has adapted to offer an excellent service for the following.
Wills: a Will is an essential legal document that every adult should consider having, no matter how much or how little wealth they have. Middleton Ross can help set out your wishes.
Powers of Attorney: no-one has an automatic right to make important decisions on your behalf if you are no longer able to do so. Middleton Ross can help put necessary documents in place to cover that circumstance
Executry estates: Middleton Ross has vast experience in administering an estate when a loved one dies.
Properties: Middleton Ross property experts can help with the marketing of your house, the legal work in buying and selling, as well as equity release.
The firm offers initial consultations remotely by telephone, video call and e-mail.
Browse the Middleton Ross website to find out more about services on offer.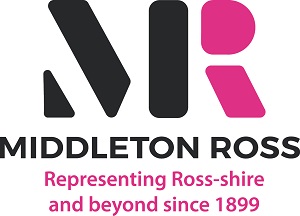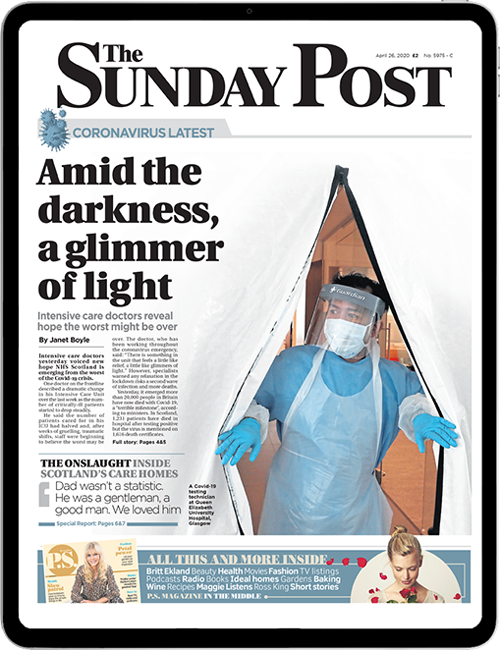 Enjoy the convenience of having The Sunday Post delivered as a digital ePaper straight to your smartphone, tablet or computer.
Subscribe for only £5.49 a month and enjoy all the benefits of the printed paper as a digital replica.
Subscribe