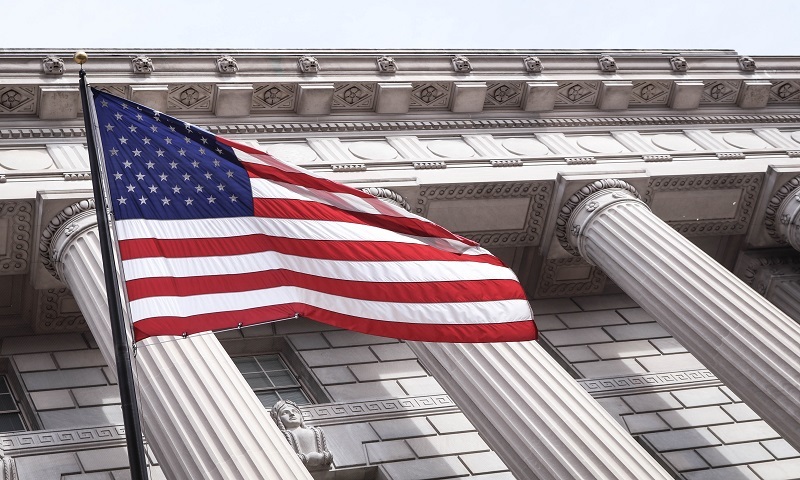 OF all the cities in the United States of America, where do you begin to pick just one? Impossible task, given there's so many to choose from.
It depends on what the priority is for your trip – do you want a shorter flight time? Is getting a fix of history and culture a big factor? Do you want to shop 'til you drop?  And of course, cost will come into it as well.
This week, we take a look at three big hitters; Washington, New York and San Francisco and some of the best deals around to get you on your way to these iconic American cities.
Washington D.C
Home to the worldwide symbol of the USA –  the White House, Washington DC is the political seat of America and 1600 Pennsylvania Avenue is probably the most important address in the district if not the entire country. This is the official residence of the President of the Unites States and who wouldn't fancy a few selfies with the White House in the background? Even if Donald and Melania aren't on your radar, there's plenty of other great reasons to spend a few days in this fascinating city.
For example, there's some great tourist attractions here in D.C. and you won't be stuck for stuff to do, that's for sure. Check out The National Air & Space Museum, The White House Visitor Centre, The National Museum of American History and the Newseum – this was one of my favourites. A museum dedicated to journalism and free speech, there's a fascinating exhibition of iconic events and how they were reported over the years. Another family favourite is the International Spy Museum Espionage museum for would be 007s!
Washington DC is a really exciting place to jet off to this summer and there's some decent prices around right now too. New direct flights from Edinburgh have brought the US capital within easier reach for most of us.
Direct flights to Washington D.C from Edinburgh from £322p 
Save up to 50% on Washington City Break with Expedia
New York
New York…the place on everyone's lips when it comes to talking about the most exciting city breaks and trips to the Big Apple have never been more affordable. It's just one of those places that everyone should see at least once in their lifetime. It's easy to see why it has earned the reputation as the city that never sleeps. With so much to see and do, don't expect to see too much of your hotel room!
If live theatre's your thing, you've come to the right place. New York's famous Broadway should be first on the hitlist. Some of the biggest and best shows on the planet are playing on New York stages now and you could be enjoying the hottest tickets in town such as Hamilton, The Lion King, Wicked, Dear Evan Hansen, School of Rock and many more.
Bright lights of Broadway aside, there's some obvious boxes to be ticked on your New York trip and you simply couldn't come away without a visit to the National September 11 Memorial and Museum or a river trip on the Statue of Liberty ferry tour, or take in the views from the observation deck of the Empire State Building
Plus, if you're hoping for some serious shopping in the Big Apple, you've hit the jackpot in NYC. Retail therapy doesn't get any better than the luxury stores of Fifth Avenue. Bergdorf Goodman, Tiffany & Co, Saks and Kenneth Cole are just some of the famous names that will welcome you and your credit card through their doors. You might need another suitcase to bring back all your designer goodies!
Direct Flights from Edinburgh to New York from £299pp
Or arrange a tailor-made package with My America Holiday who have a top selection of flights and hotels to suit all budgets. There's also some great prices on breaks with Teletext Holidays too.
New York Holiday Deals with My America Holiday from £669pp
New York City Breaks with Teletext Holidays from £596pp
San Francisco
Heading over to the west coast of America, the dazzling, vibrant city of San Francisco is just waiting to show off her many charms to curious visitors.
Famous for its iconic Golden Gate Bridge, this is a city that's easy to fall in love with and who knows, maybe you'll leave your heart here, just like Tony Bennett!
San Fran may be 100% American but there's a real European feel to it and an undeniable cosmopolitan buzz about the place.
Lying midway along the Pacific coast of California, San Francisco is arguably one of the most beautiful cities in the world. Sweeping views of the bay provide the perfect setting to get your trip off to a romantic start, then explore the city streets, soaking up the atmosphere along the way.
Top of your list should be a trip to Alcatraz Island which used to house some of America's most notorious criminals. Today, tourists can visit the island and is one of the most interesting places to visit in San Francisco.
Culture vultures won't be stuck for entertainment either. Throughout the year, you will find a great choice of opera, ballet, dance and art events around the city. The only downside is you might not be able to pack in everything San Francisco must offer in just a few days. Well, it gives you a great excuse to go back again.
If San Francisco is calling your name then check out these holiday packages with My America Holiday. You can fly to San Francisco from Edinburgh with BA via Heathrow. 
Return Flights from Edinburgh to San Francisco from £338
Book great deals on San Francisco City Breaks with My America Holidays
It might feel like an indulgence to take a long-haul city break but if you can, add on a few extra days and make a real holiday out of it. You can always book extra legroom seats to make your time in the air more comfortable but with the prospect of what lies ahead in any one of these great destinations, you won't notice the flight time, you'll be too excited. While away the hours with a guide book and plan all the great things you can do. Go on; bring that American dream to life this year and head off for a trip across the pond!