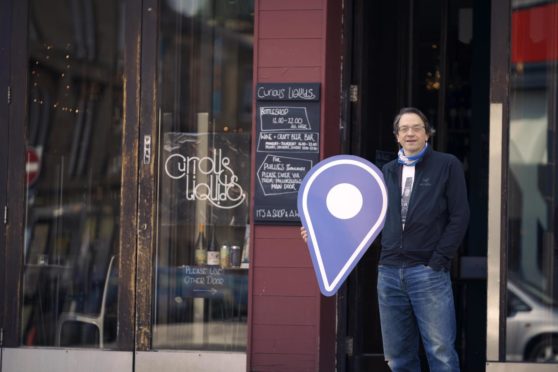 Do you want the thriving community and fantastic local businesses of Shawlands, Glasgow, to survive? Then you should choose local cafes, shops and other businesses – here's why.
Choosing to support local businesses is an investment in a stronger future for your community – and doing so is in everyone's interest, a fact Dayton Joline points out.
He opened his wine, beer and spirits store Curious Liquids – complete with its own "wee bar" – in Shawlands three-and-a-half years ago.
"It's hugely important for people to support businesses in their local community," says Dayton, who is originally from Philadelphia, Pennsylvania, USA, and first came to Glasgow 30 years ago.
"Not only are you supporting local businesses, but you're supporting local people – local families.
"When money is spent in a shop like ours, it's keeping things local. We recycle this back into the community. It all feeds back in because it means that we're able to support other local businesses."
Scotland Loves Local champions local businesses
Dayton and other businesses in Shawlands are at the forefront of the latest wave of the Scotland Loves Local campaign.
This national drive is spearheaded by Scotland's Towns Partnership (STP) and supported by the Scottish Government. It encourages people to help their communities recover from the impact of Covid-19 by supporting the businesses around them.
STP is championing the message for people to "choose local". They want everyone to make a conscious decision to prioritise using the shops, services and attractions close to home as part of efforts to build a stronger, more sustainable future.
With so many Scots supporting local businesses during the pandemic, the huge hope is that the habit will continue as people rediscover their love for local life and their communities, whether they be villages, market towns or city neighbourhoods and suburbs.
Local businesses play a crucial role in the community of Shawlands Glasgow
Shawlands is home to an array of strong independent businesses, with a community spirit that many say has grown throughout the pandemic.
This is a trend that's also replicated across much of Scotland. It's engendered a sense of pride that local traders hope will prove a powerful force.
Noelle Carroll and husband Barry Young have run Young's Interesting Books on Skirving Street for 11 years.
"Glasgow is a great city," says Irishwoman Noelle. "The people are great – everybody knows everybody. For a big city, everyone has time to chat. It's like Dublin in that way – so nice and welcoming.
"We have always lived on the southside and enjoy being part of the community. This is a place where real people live –  and these people like to stay around here and not go into the city centre if they don't have to."
That's a feeling that has grown during Covid-19 as restrictions meant everyone had to stay close to home.
"There's definitely been an upsurge in people staying away from big corporations and supporting independent businesses," adds Noelle. "Perhaps they've had enough of shopping online during lockdown.
"It makes a big difference when people support local businesses. This is a vibrant place with a lot happening."
Mantaining local support for businesses after the pandemic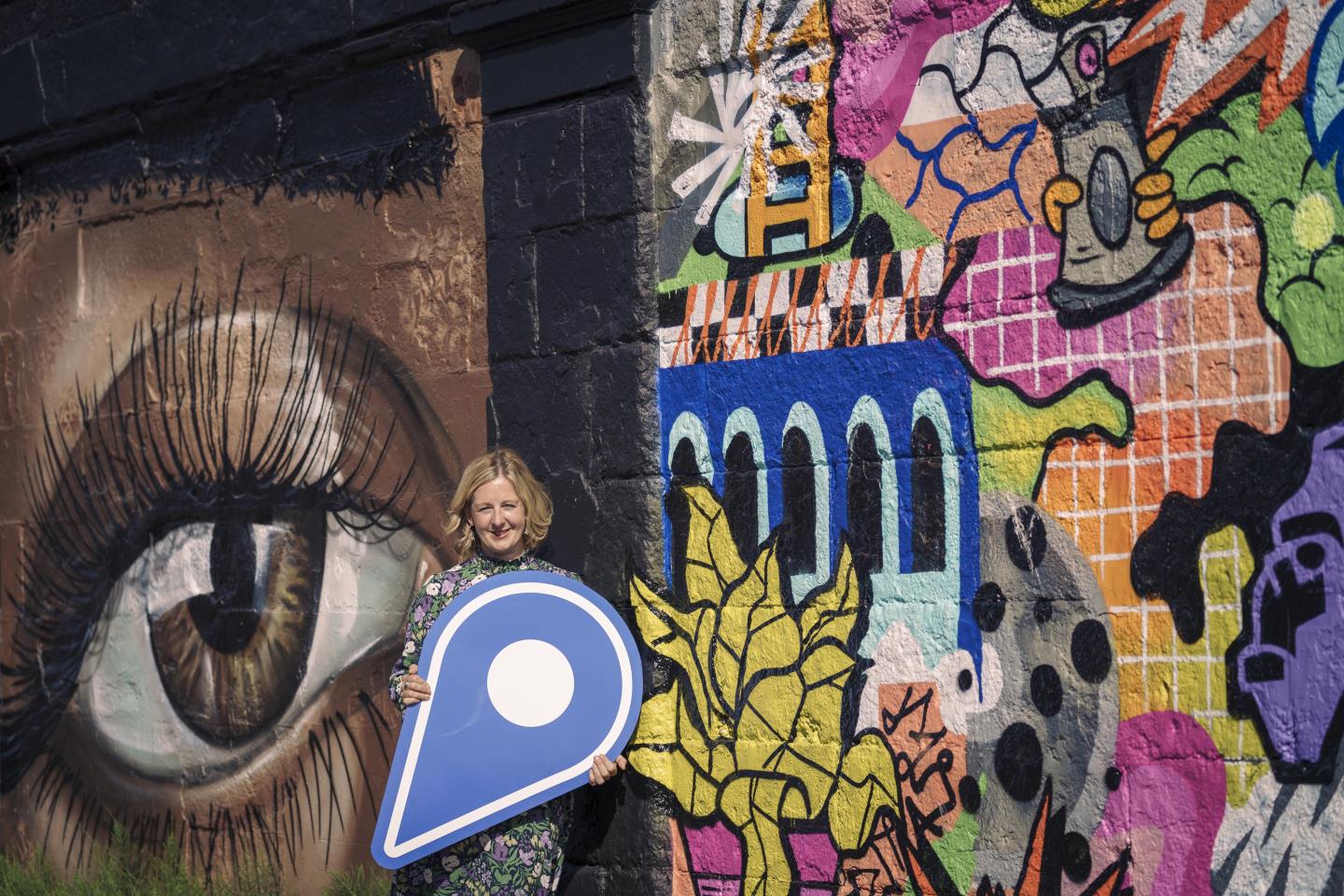 Businesses in Shawlands, Glasgow, do not lack ideas for keeping shoppers local. Many have joined forces with incentives to encourage shoppers to stay and initiatives including the launch of a colourful art trail around the area.
The traders fronting up the Choose Local message for Scotland Loves Local – appearing in television and other promotional material – are members of the My Shawlands Business Improvement District.
Its manager, Lisa McLaughlin, agrees that the increase in working from home and less commuting has given people more time to explore the community and the businesses in it. She and counterparts across Scotland are working hard to encourage them not to lose that local focus.
"The support of local people is critical to the businesses in Shawlands, whether it is a regular buying a paper from the newsagents to someone using the local gift shop instead of ordering an online voucher or going to an out-of-town shopping centre.
"The businesses enjoy interaction with their regular customers. It brightens their day to have some banter with the locals.
"Shawlands is a thriving and vibrant neighbourhood, bustling with creativity.
"We have a great variety of national and independent businesses. Our green spaces are important too, making Shawlands an attractive place to work, live and visit."
It's been said time and again that a positive from the pandemic is the way in which people have embraced local life.
Dayton Joline agrees and adds: "I think coronavirus has made people appreciate what's on their doorstep more.
"I hope that continues. There are people who've spent the past year or so getting to know their area better and experience different things."
---
Find out how you can get involved in the Scotland Loves Local campaign. 
You can also follow #ScotlandLovesLocal and #ChooseLocal on social media.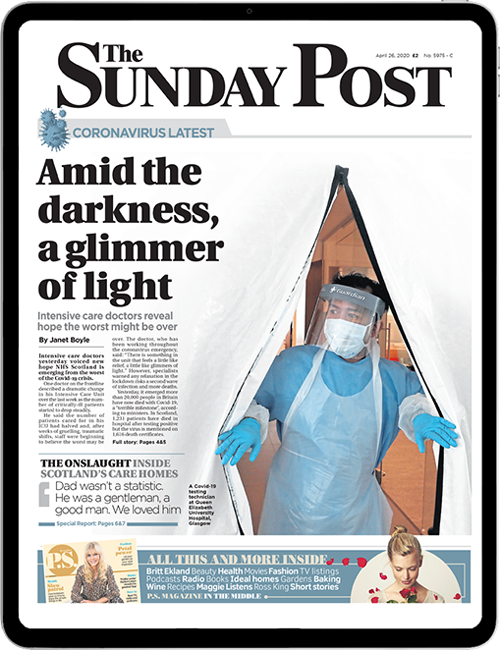 Enjoy the convenience of having The Sunday Post delivered as a digital ePaper straight to your smartphone, tablet or computer.
Subscribe for only £5.49 a month and enjoy all the benefits of the printed paper as a digital replica.
Subscribe