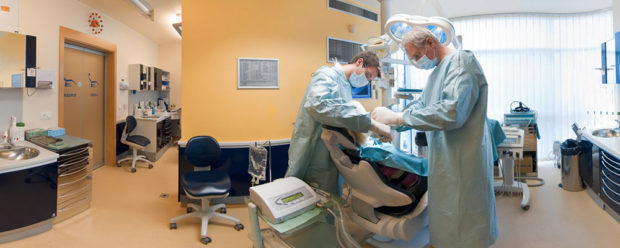 Ever wondered what goes on behind the scenes of an international dental clinic? Here, we bring you a rare glimpse of Kreativ Dental in Hungary – the most modern and well-equipped clinic in Europe – as we explore the modern building where a team of 80 dental specialists work on transforming smiles (and lives) at the award-winning International Dental Clinic of the Year.
Going for any type of dental procedure can be a daunting experience – perhaps even more so when you are having work done abroad – but once you step inside the state-of-the-art building in Budapest and you will feel instantly at ease.
That's because all 80 members of staff – including 15 dentists – do their very best to make sure the 650 patients they treat every month are well looked after.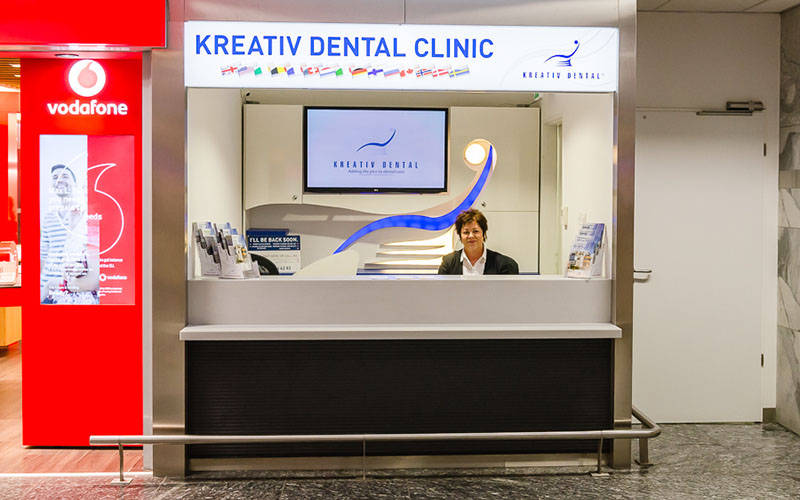 Patients travel to Kreativ Dental in Budapest from far and wide for affordable and professional dental procedures and, as soon as they land at the local airport, they are welcomed by staff at its dedicated airport desk (pictured above) (Kreativ Dental is thought to be the only dentist in the world with an airport desk).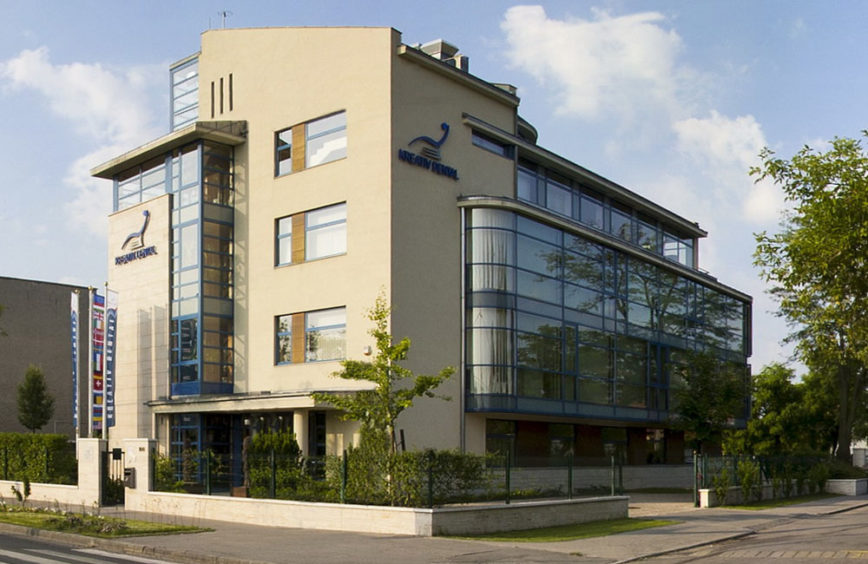 Inside Kreativ Dental Clinic's busy main building (pictured above), which opened in 2007, there is a lot happening.
Four dental surgeries are located on the ground floor along with offices and an admin department then upstairs on the first floor are the main reception area (with a large aquarium) and consultation rooms where patient care managers go through your treatment plan.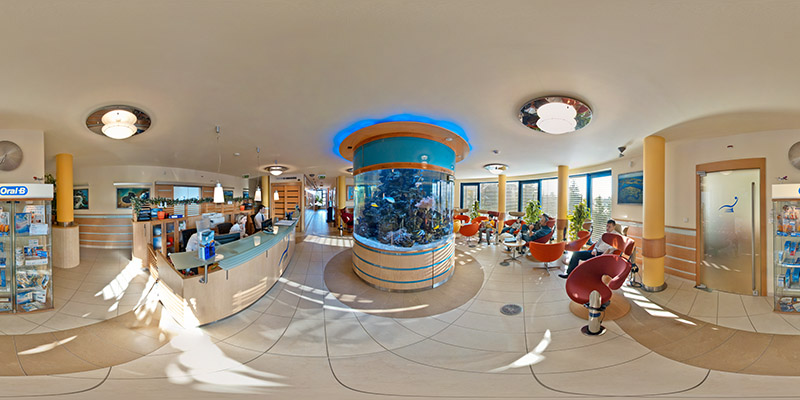 Also on the first floor of this modern clinic are a CT scan room, an OPG x-ray room and six dental surgeries. It is clear Kreativ Dental Clinic is at the very forefront of the latest state-of-the-art technology – even the waiting area (pictured above) has tablets so patients can browse the internet.
On the second floor are the dental laboratories where 20 lab technicians make the magic happen in using ceramic and metal.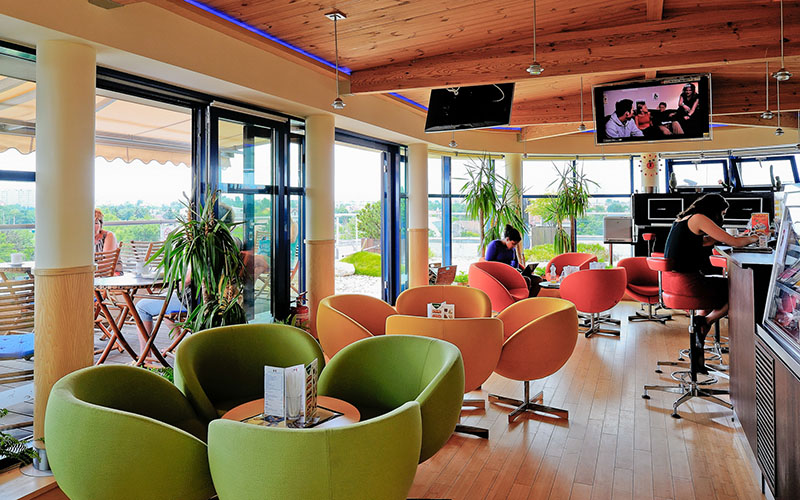 Upstairs is a private residence where the owner's mother lives and on the fourth floor is the amazing sky café (pictured above) with a rooftop terrace boasting panoramic views across Budapest! Here you can sit in the sun and chat to other patients from across the world before or after your treatment.
Ben Erskine, manager at Kreativ Dental Clinic's UK office in Hampshire, said: "Going abroad for dental treatments can be daunting but there is no need to worry as everyone at Kreativ Dental is focussed on customer service and speaks English so you will be well looked after, plus Budapest is a friendly and safe city. When you arrive at the airport, make your way to the Kreativ Dental desk and you will be taken to your hotel and appointments.
"People come to Kreativ Dental because the savings are great but also because it is a well-established clinic with a reputation for quality care."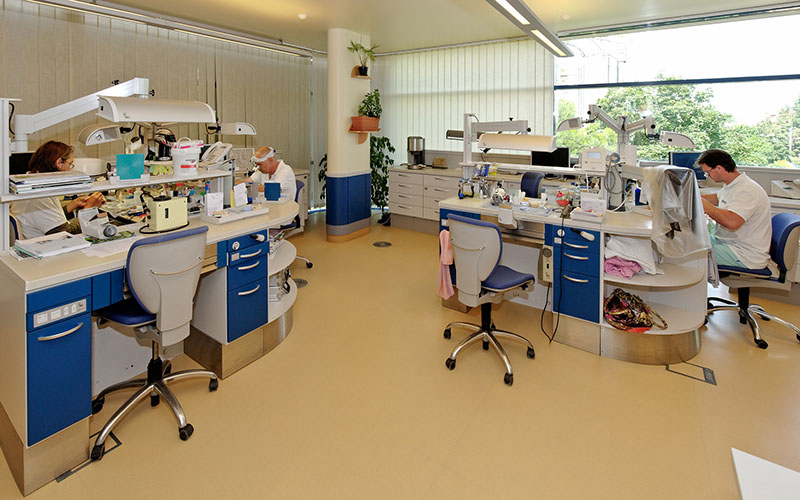 Kreativ Dental has just launched its third state-of-the-art clinic in Budapest. Opening in November, and being run by an experienced Swiss surgeon, this new building will allow the team to carry out a range of new treatments under full sedation, including bone grafting and minimal invasive surgery.
*To find out more about what Kreativ Dental can do for you, call 020 3653 0331 or email: office@kreativdental.co.uk or click here to visit the website.