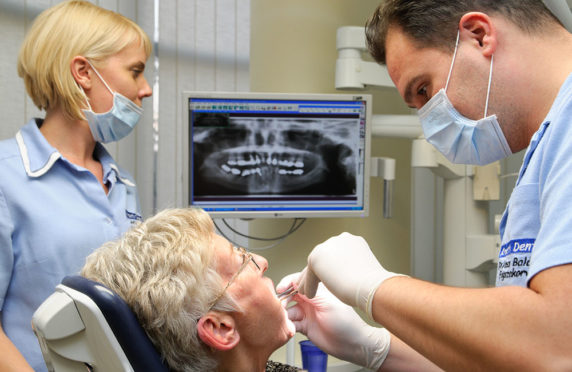 The rise in the number of Scots travelling abroad for cosmetic dental procedures has risen in recent years as dental tourism continues to appeal.
For those who are looking to transform their smile, the idea of travelling to another country is an attractive option – and not just because of the warmer climate. Often the cost of cosmetic dental procedures is a big draw to Scots as prices are significant lower.
Kreativ Dental CEO Attila Knott explains: "Extensive dental work is now affordable and going abroad for treatment saves our UK patients a lot of money.
"Many people are interested in finding out why there is such a huge price difference between Hungary and the UK. They often assume that the quality of materials must be much lower but in fact Hungarian clinic's materials are often superior to their UK counterparts. Basically the overheads for a dentist in Hungary are comparatively lower than in the UK.
"Another factor that influences prices is the numbers of highly qualified dentists competing in the same market. The end result is increasingly high quality treatment and falling prices."
Here, in association with Kreativ Dental – a clinic which specialises in dental implants, crowns, bridge work, bone replacement treatment and  veneers in Budapest, Hungary – we explore six main reasons why patients are boarding flights abroad and returning to Scotland with a new smile:
1. Patients going abroad save up to 70%:
At Kreativ Dental, you can save up to £800 on dental implants (compared to the UK price), when it comes to crowns, you could save up to £350 on porcelain crowns and bridges. A porcelain veneer normally costs around £650 in the UK, but in Hungary, Kreativ Dental charge just £470. There are also other added benefits built in to the price of treatment including having your flight ticket reimbursed, a hotel stay, airport transfers, and a consultation and x-ray.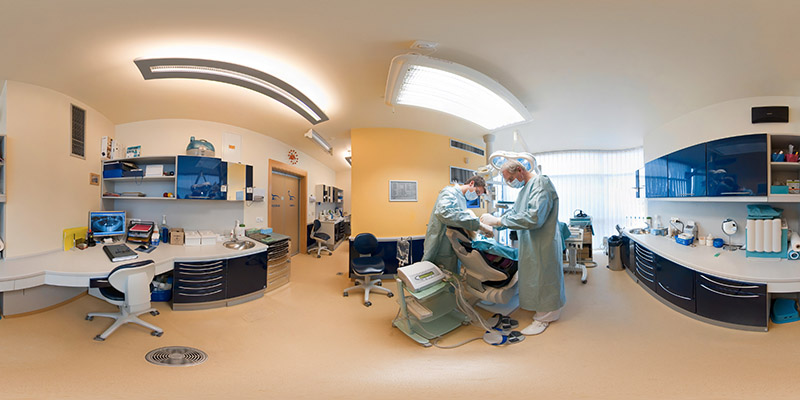 2. Clinics have advanced technology:
Kreativ Dental Clinic is at the forefront of the latest state-of-the-art equipment. It has top-of-the-range scanners to allow better diagnoses for root canal treatment, bridgework and crowns, as well as a surgical microscope, intraoral wireless camera, a laser unit, and special-designed Comfort Dental Chairs. The clinic is continuously investing in new technologies to deliver dental treatment of the very highest standard.
3. Kreativ Dental is award-winning:
The clinic won International Dental Clinic of the Year 2018. This major accolade was given for the company's high quality treatment and care by medical travel publication, the International Medical Travel Journal (IMTJ).
4. The team is experienced:
The carefully chosen dentists working abroad at Kreativ Dental are all highly qualified specialists with international experience. Their specialities include oral surgery, implantology, endodontics, periodontology, cosmetic dentistry and oral-maxillo facial surgery.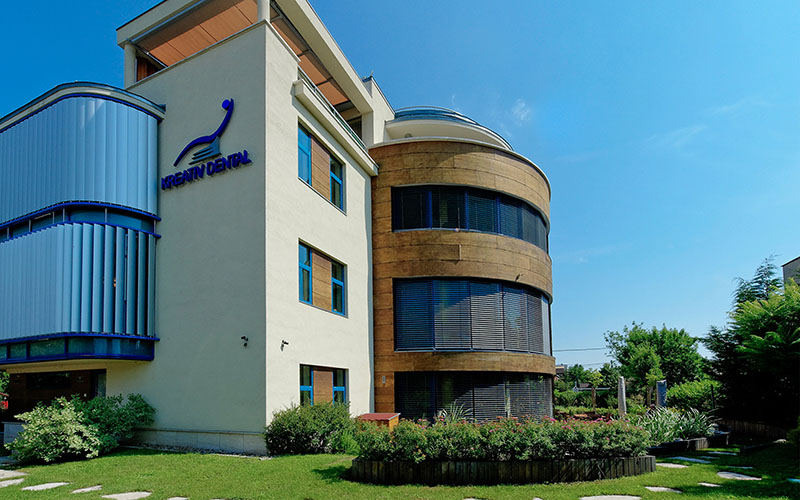 5.  The implants are guaranteed for life:
Unlike some cosmetic dental procedures, there is a five-year guarantee on crown and bridge work, and a lifetime guarantee on implants. In very rare cases where work has to be carried out under the guarantee, Kreativ Dental Clinic (pictured above) also pay for the client's flights and hotel to return to Budapest for the work to be carried out, making it the only clinic in Budapest to offer such a service as part of its guarantee.
6.  Combine your dental work with a mini-break:
As you will be staying in Budapest for your dental treatment with free one-night hotel stay, transfers, and flight, why not decide to explore the Hungarian city before or after your treatment by extending your stay? Kreativ Dental Clinic can also arrange accommodation for you and assist you with flights.
*If you are considering a cosmetic dentistry procedure in 2019, why not take advantage of the award-winning service and treatment at Kreativ Dental Clinic? Visit the website to find out more by clicking here or call Kreativ Dental's UK-based office on 0203 6530 331.